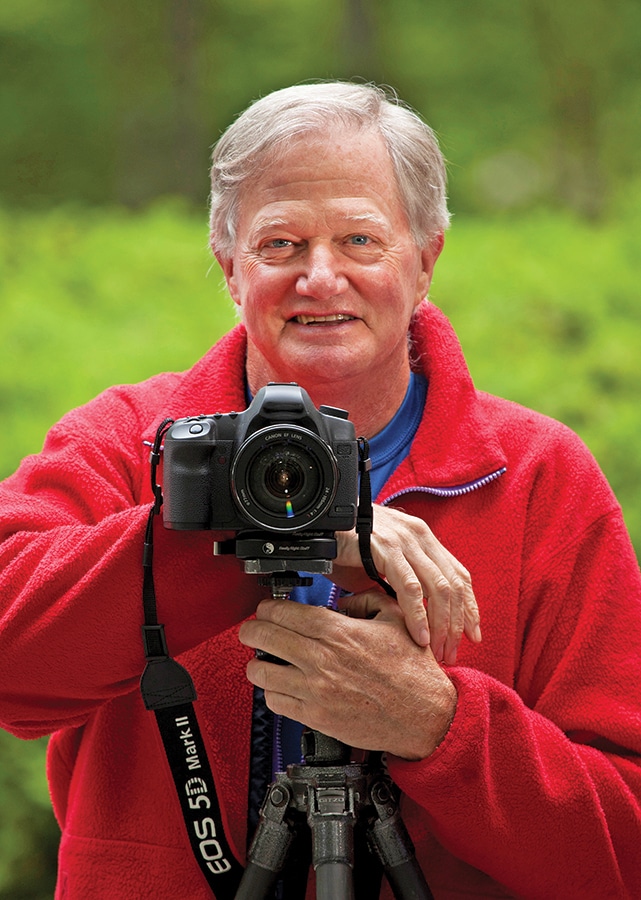 Michael Melford will bring the world to Nantucket this Saturday, July 8, when he gives a free illustrated talk on the island about his adventures. A photographer for National Geographic. He'll show slides of his famous photographs and discuss his assignments 5 to 6 pm in the First Congregational Church at 62 Centre Street. His talk, entitled, On Assignment with National Geographic, will feature his stories and photographs gathered from multiple trips around the world. The stories behind his photographs will make you laugh, make you wonder, and certainly will make you look at the world in a different way. His assignments have taken him to every continent, from the peaks of the Himalayas to the remote islands of the Seychelles.
Melford has produced eighteen features and thirty stories for the magazine, including many cover stories. He has been the photographer for eight books produced by National Geographic, including three on Alaska.
"Michael Melford's world travels and his rich stories make the images from National Geographic come alive. His camera gives us a glimpse into nature and to the people of the world. We're so pleased that he is visiting the Maria Mitchell Association and has offered to provide this photographic journey free to the public," says Dave Gagnon, Executive Director of the Maria Mitchell Association.
This talk is sponsored by the Nantucket Maria Mitchell Association, Nantucket's Science Center, with a special thanks to the First Congregational Church for hosting the event.
The Maria Mitchell Association was founded in 1902 to honor the legacy and achievements of America's first female astronomer, Maria Mitchell. She garnered worldwide fame for discovering a comet over Nantucket in October 1847. She then went on to become the first professor at Vassar College. The Maria Mitchell Association continues to preserve her legacy of scientific achievement and to carry on her passion for hands-on learning. Today, the Maria Mitchell Association operates two observatories (Loines and the Vestal Street Observatory), as well as the MMA Aquarium, the Natural Science Museum, and the birthplace of Maria Mitchell.