Which Beach Is Best?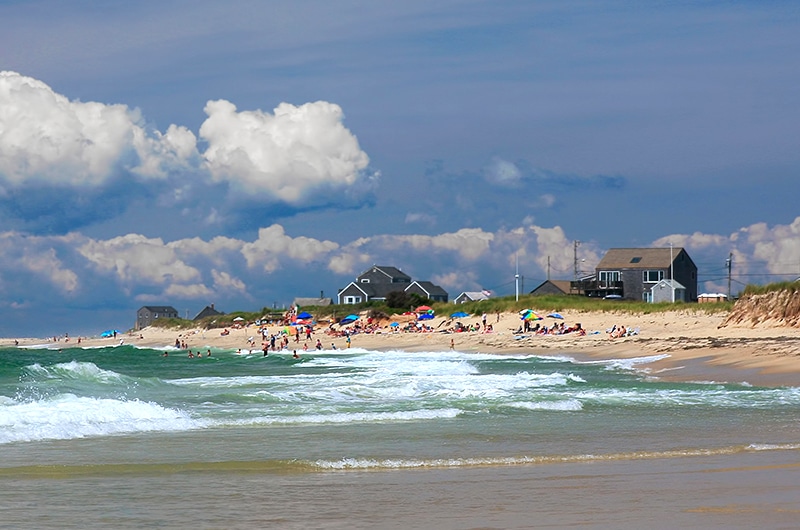 When first coming to Nantucket, it can be a challenge to know the best places to go and the best sites to see. Nantucket.net helps make these decisions easier by giving visitors a preview of our island: events, lodging, dining, museums, theatre, art, shopping, festivals, and more!
New this season, Nantucket.net has added a beach rating feature to it's Beach Section. Now, when you navigate through this section with maps, descriptions, and photos categorized by location, you can also rate the beaches you have visited on a scale from 1 scallop shell to 10. The ratings are averaged so people can get a feel for the beaches based on the opinions of other beachgoers. So far more than 37,000 votes have been cast!
For those who never have been to Nantucket, this feature can be beneficial to get an idea of which beach is the best. Nantucket.net also provides a beach condition report updated daily that shows with colored flags which beaches have calm conditions, which have higher surf and strong currents. Be sure to read over the Beach Safety page on Nantucket.net to understand how to stay safe while swimming in the ocean and the harbor.
Whether you're an island beach bum or a first-time visitor, the Beach section of Nantucket.net will help you decide where you want to spend your time in the sun and in the surf.
TrACK Nantucket by Bike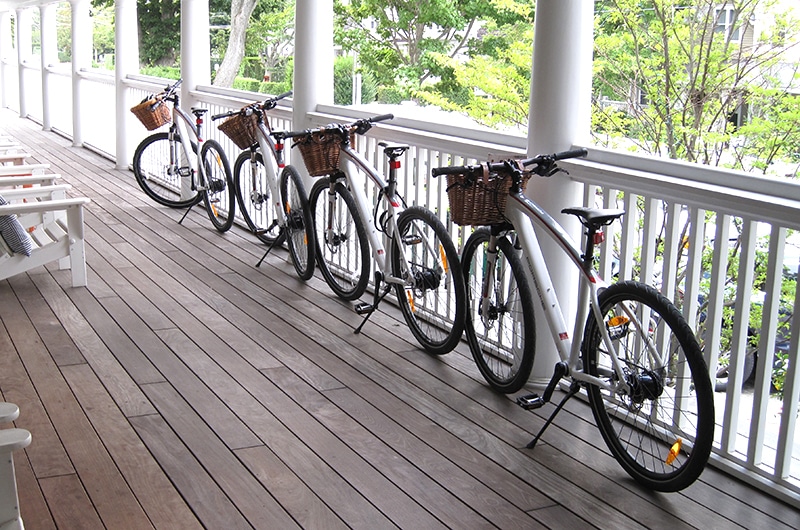 Nantucket is strewn with historical treasures and cultural highlights. Cruising the island by bike is a great way to get around, but you may wonder about the sights you're flying past while on two wheels. Enter trACK, a free Nantucket bike path app that combines hands-free navigation and education. Family-friendly trACK features eight routes that use audio navigation to keep you safe on the road. The app guides you with voice commands and alerts you when you've reached a stop. Once you are safely pulled over, trACK will display a tap-to-reveal prompt that includes details and photos about the site.
For example, the Cisco Beach Track will take you to Monument Square and Loines Observatory on the way to Cisco. The content and photos at each stop tie together history, conservation, and nature to encourage you to explore.
The driving force behind trACK's development was the desire to get people out of cars and to think about the island differently. The beauty of the app is that is caters to first-time visitors as well as seasoned Nantucketers. The information revealed by trACK will lend depth to sights you have passed by in a car numerous times without noticing. For visitors, the stops featured will expose you to places you might not otherwise see such as Sesachacha Pond and the Oldest House. In addition to educational content, logistical information is also incorporated into trACK. The are warnings about heavy surf at certain beaches and descriptions of bathroom and food availability.
The app is perfect for those who want to see the island by bike and at the same time learn about the history of the island. Previews are available on the app, but you have to get on your bike to enjoy the full experience. Follow @tracknantucket on instagram and download trACK on your phone.