The Nantucket Historical Association's (NHA) noontime Food for Thought lecture series continues on Thursday, October 31, with a fascinating talk by Nantucket art collector and history enthusiast David Billings.
David Billings is a Nantucket-based art collector whose vast collection includes museum-quality artifacts and ancient objects from Asia that he has amassed over the last 40 years. Originally from New Jersey, Billings has resided on Nantucket full-time since 2008. Four years ago, he moved his entire collection to the island after retrieving select pieces that he had loaned to top museums across the globe. Formerly in real estate and the pharmaceutical industry, Billings first discovered his passion when he was given the gift of an Asian art book and two artifacts by his former mother-in-law. This gift grew into a collection that presently exceeds over 11,000 pieces.
"I am not an art critic or a dealer, I am a researcher by birth," says David Billings. "I love to find out where something is from, who made it, what it was used for. That's what I love to do. Every object has its own story, and the context of it is what brings it alive. Without finding out the history of it, it's just a pretty piece. It's the same no matter what you collect, whether it's ancient Chinese artifacts or PEZ dispensers. It's about the passion and enthusiasm you have of constantly looking for something. It's an ongoing, lifelong pursuit that expands the human spirit."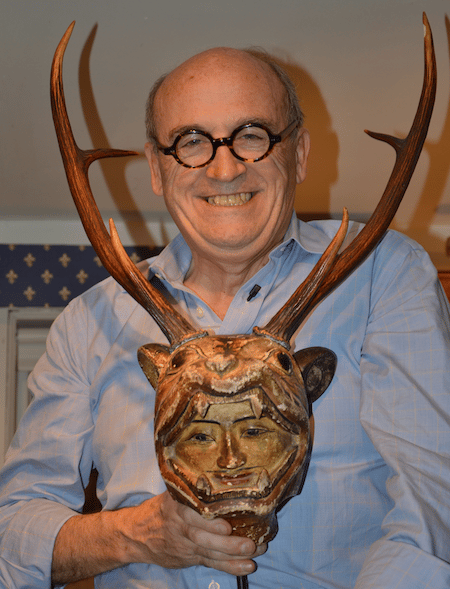 The fall 2013 Food for Thought lecture series is a weekly program held from Noon to 1 pm on Thursdays through November 21, 2013, and features presenters from Nantucket and beyond. Speakers include local authors, filmmakers, and representatives of businesses, organizations, and public-interest groups who provide engaging lectures on timely topics that are aligned with Nantucket's rich culture and history. Audience members are encouraged to bring a brown bag lunch while listening to the informative lectures at the Whaling Museum.
"Food for Thought provides a fantastic opportunity for Nantucket residents to learn more about the island and one other," says Marjan Shirzad, NHA Director of Visitor Experience. "It is so rewarding to be able to offer Nantucketers a free, lunch-time community program on a wide range of topics, from healthcare to the arts, classical music to good nutrition, right in the heart of downtown."
Audience members are encouraged to bring a brown bag lunch to the lectures at the Whaling Museum. This program is free to the public.