by C. Oscar Olson
Nantucket is an island of Kodak Moments. From Madaket to 'Sconset and every cobblestone in between, there is a nary a bad angle for the perfect picture. But these days, virtually everybody carries a camera in their pocket. The art and skill that once went in to photography is now mass produced, and even an amateur like myself can snap the one worth 1,000 words. The perfect painting, though, doesn't come as easily to most of us.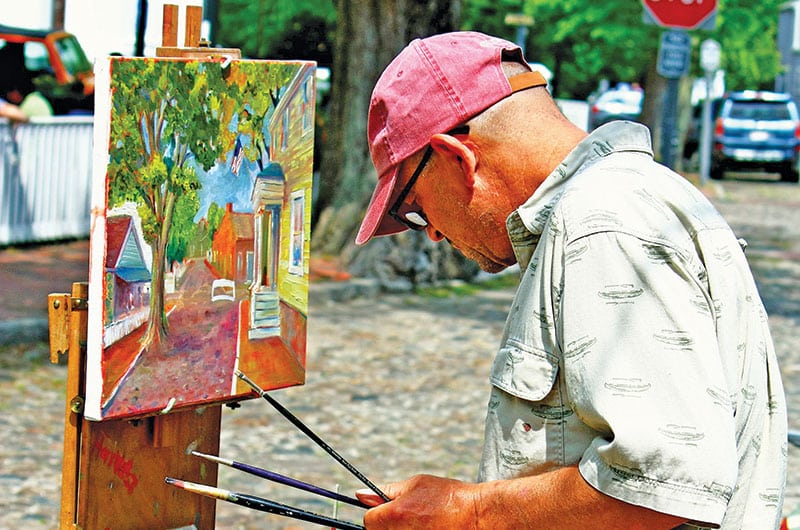 Starting Tuesday, June 12, the Art Association of Nantucket proud to be hosting the 7th annual Plein Air Nantucket, an island festival dedicated to the very special art of painting outside.
The Plein Air Style of painting took root in the 19th century and was the central feature of French Impressionism. A little less than a century later in 1920, the movement was revived on Nantucket by Frank Swift Chase. Chase taught outdoor painting classes through the early 1950s, and the core group of his regular students went on to found the Artists Association of Nantucket.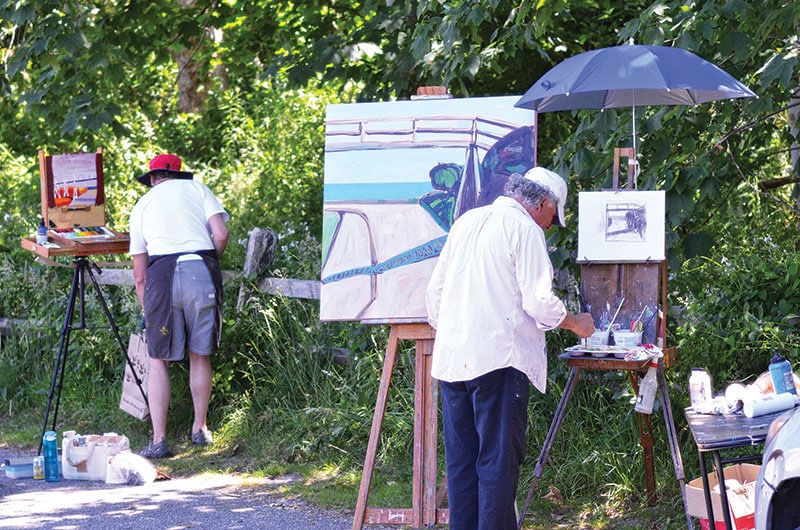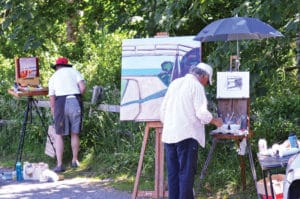 This event serves to memorialize Chase, and those who participate are entered to win a Frank Swift Chase Award. The award is a juried prize honoring exceptional works. Plein Air Nantucket is open to every island artist from any and all skill levels. Those who are looking for fresh air, pristine scenery, and painting with their peers are looking for Plein Air Nantucket.
"This year the popular Brant Point plein air paint-out will be held the Wednesday of the festival," said festival founder Robert Frazier. "Open to all artists, we encourage the public to come and watch us paint – we'll be there from 10 am until at least 3 pm. We're also continuing what we call the Wet Wall, where art works that have been completed as part of the festival will be hung at the gallery each day for the public to view and purchase," added Frazier.
Those interested in being a part of the art can sign up starting at 9:30 am on Tuesday, June 12. A registration fee of $30 will qualify each artist to use up to four canvases, 14"x18" or smaller. Every canvas will be stamped by the AAN upon entry.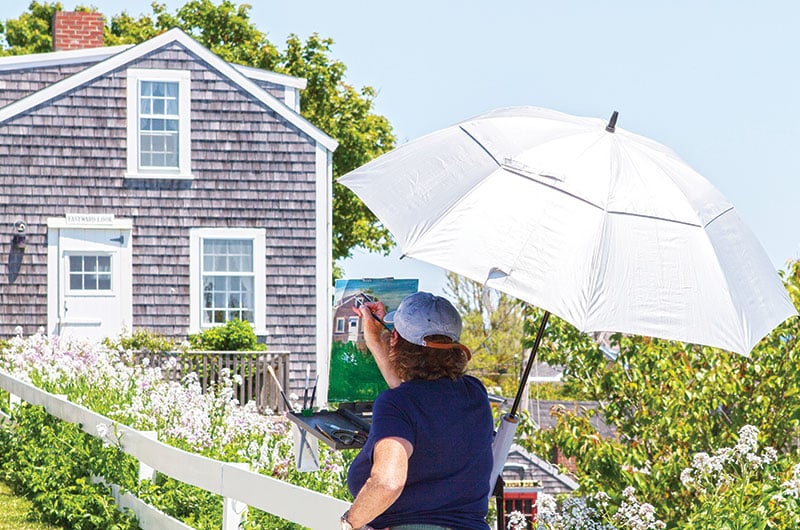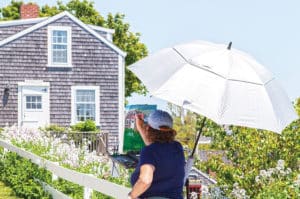 Artists are welcome to set up anywhere on the island, while maintaining respect for signage and private property. The majority of the work should be painted on location, and each piece must be submitted by 3:45 pm on Sunday, June 17 for judging.
The award presentation and public reception to follow will be held at 6 pm on Sunday in the Cecilia Joyce and Seward Johnson Gallery. This free reception is open to the public and all are encouraged to come. For more details about the event, visit nantucketarts.org or call 508-228-0294.
• • • • • • • • • • • •
This Saturday, June 9, from 10 am to 3 pm, Nantucket Island Resorts is hosting a special Pop-Up Exhibition by the Artists Association in their White Elephant Village Ballroom, 19 North Water Street.
"This will be the second time we've partnered with the team at NIR and this is such a wonderful venue, we're excited to showcase a variety of our artists in this special Pop-Up exhibition," said AAN gallery manager Peter J. Greenhalgh. This One-Day Pop Up is free and open to the public.
"The new White Elephant Village Ballroom is such a beautiful location and AAN is delighted to partner with NIR for this combined venture, which is free and open to the public," said AAN executive director Cecil Barron Jensen.
"A terrific cross-selection of our artists will be participating, and there will be a few art projects available for children at specific times throughout the day, so we invite you to join us for this great chance to buy affordable art in a welcoming space," said Greenhalgh.