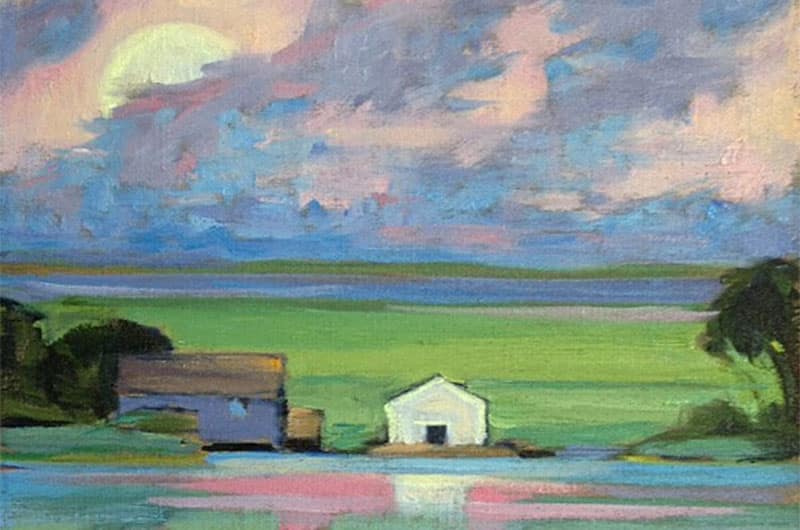 Artists Association of Nantucket (AAN) is hosting a mid-summer exhibition entitled Art Imitates Life Imitates Art, kicking off with an opening reception on Friday, August 4, 6 to 8 pm. The exhibition will be on display through Monday, August 14 downtown in the Cecelia Joyce & Seward Johnson Gallery, 19 Washington Street.
"Considering we are in the midst of the summer season when the sidewalks are crowded, the streets are congested, the beaches are swarming, and the traffic is at a standstill, yet the island gardens are at their peak, the hydrangeas are dazzling, the harbor is full of majestic sailboats and soaring gulls call out to any who will listen, we thought it the prefect time to feature an exhibition that reflects life and showcases all that is around us," said Peter J. Greenhalgh, AAN gallery manager.
"The exchange of art illustrating life imitating art should prove very insightful since every artist has their own vision, and each artist is invited to bring in two medium sized works or one large one," added Greenhalgh. The Solo Show Spotlight Artist during Art Imitates Life Imitates Art is painter Elizabeth Congdon, "Painting for me is a very passionate endeavor. I see it as a diary written with pigment and brush. Being present for a series of moments can imbue each canvas with a calm power." She will discuss her work and techniques during an hour-long Spotlight Artist Talk on Saturday, August 5 at 10 am.
The Cecelia Joyce & Seward Johnson Gallery is located at 19 Washington Street in the heart of Nantucket's Cultural District and a stones' throw from Main St. The gallery is open daily, Monday–Saturday 10 am to 6 pm (closed from 2 to 2:30) and Sunday 11 am to 4 pm. For details about the AAN and their classes, exhibits, and workshops, visit NantucketArts.org.