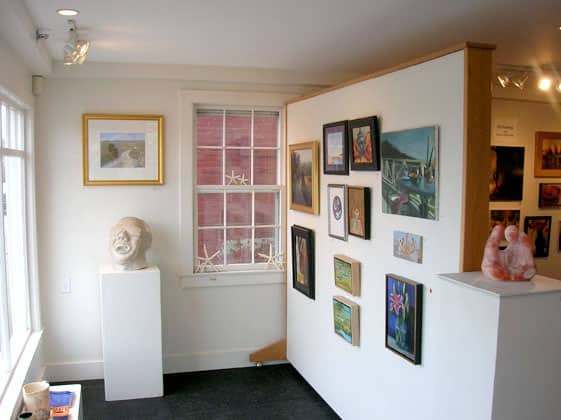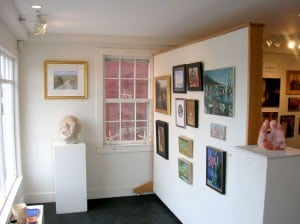 The Artists Association of Nantucket (AAN) will be hosting a Think BIG Exhibition, with a kick-off opening reception on Friday August 2, from 6-8 pm. This exhibition of large works for sale will be on display through Saturday, August 17 at 33 Washington Street, just down the road from the AAN's Joyce & Seward Johnson Gallery.
"The idea for this show is to feature only oversized artworks. Big works isolated in their own space can truly inspire awe," said AAN curator Robert Frazier. "The artists have been asked to bring in a single large work. This will be the second of three juried exhibitions, and we are honored to have long-time art maven Mary Beth Splaine as the juror of this show. We have, ah… big expectations," added Frazier.
"This is a terrific opportunity for our artists who only work on large scale pieces, and we expect works in oils, watercolors and acrylics, as well as some photographs, said AAN gallery sales manager, Peter J. Greenhalgh. "This big exhibition will run concurrently with our Summer Small Works Show—still on display in our Joyce & Seward Johnson Gallery at 19 Washington St.—so interested parties may buy from either location, large or small."
In addition to these stunning exhibitions, AAN is also offering a Summer Arts Program for ages 2-18 as well as classes and workshops for adults.  "Exploring Art" class for the youngest children may be attended for just the day on Tuesday or Thursday from 9:30 to 10:30 am.  Tuition is just $20.
Classes for older children range from "Adventures in Art" with John Carruthers, to classes and workshops in sketching, painting, digital photography, collage, clay work, and drawing.
The AAN summer program for adults includes "Printmaking" with John Carruthers, "Drawing First" with Megan Hinton, "Watercolor" with Kevin Dadoly, and "Light on the Nantucket Shoreline: Plein Air Painting" with Rosalie Nadeau.
To learn more about the AAN, visit the website at www.nantucketarts.org. For further information about AAN 2013 programs and events, please call 508-228-0722.