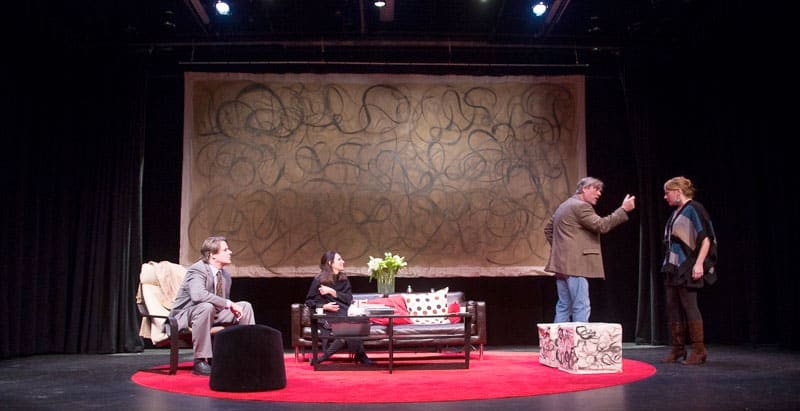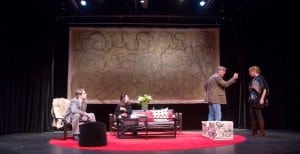 The Nantucket Theatre Institute and the White Heron Theatre Company today announce a summer season of professional theatre in rotating repertory in a tent at their new permanent home at 5 N Water Street.
The season will include the plays "God of Carnage" on Wednesdays and Saturdays, "Boston Marriage" on Tuesdays and Fridays, and "Love Letters" on Thursdays and Sundays.  Curtain time is 7:30 pm. The "Love Letters" cast will include guest actors from Broadway and from film who will appear at each performance through the summer.
"It is very exciting to have some of the best actors in American Theatre on our stage this summer. The season will be performed in rotating rep—meaning that all 3 shows will be performed every week. We will perform a different show every day, " said Lynne Bolton, co-­‐artistic director of White Heron and President of the Nantucket Theatre Institute. " The professional company will play in 'God of Carnage' and 'Boston Marriage' with guest star actors coming in to help support the theatre by appearing in"Love Letters".
"We think it is the first time that a professional repertory theatre company has performed a season of theatre in a tent—and in the historic downtown district! We plan to break ground on the new theater building next year which will serve as our permanent space, " said Michael Kopko, co-­artistic director of the theatre, "but we are beginning this year as they did in summer stock theaters years ago—by performing rep in a tent!"
The guest actors for "Love Letters" include: Damian Young, Welker White, Amy Van Nostrand, Dory Legg, Howard Overshown, Paul O'Brien, Scott Bryce, and Jodi Stevens.  Additional guests will join the cast throughout the summer.
Season tickets are available through the box office at 508-­825-­5268 or online at www.whiteherontheatre.org. White Heron is a non-­profit professional repertory theatre and the producing arm of the Nantucket Theatre Institute. The Nantucket Theatre Institute is an educational, performance and development organization designed to advance the art and practice of transformational theatre.