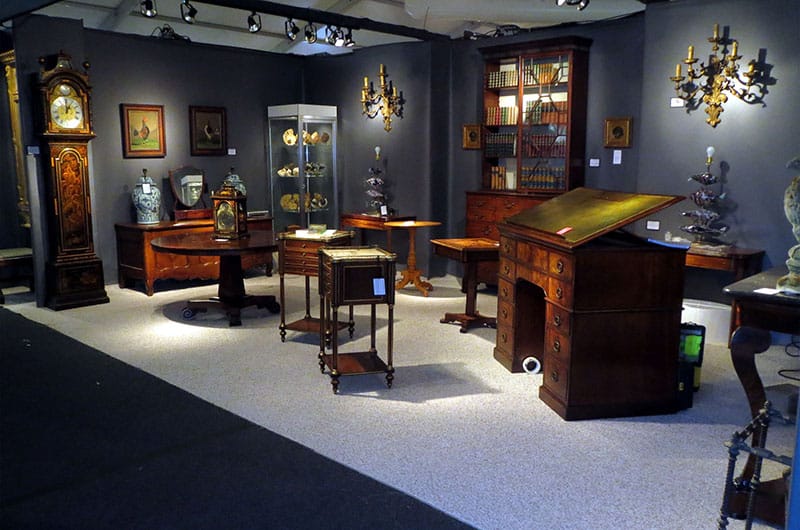 According to Marty Shapiro, President of the Antique s Council, " We couldn't let a much loved antique show that has been a tradition on the island for 36 years simply just disappear! The Nantucket Antiques Show was something that people looked forward to every year and came from both on and off the island to attend. It had a prestigious reputation that reached well beyond Nantucket to collectors and enthusiasts nationwide."
When the NHA decided to give up sponsoring the show, The Antiques Council, who always managed the event wanted to see it return with a new life and in an exciting new venue. Kaye Gregg Director of Shows explained, " We envisioned a show completely produced and presented by antiques dealers. The Boy's and Girls Club of Nantucket was chosen as an excellent central venue that offered many conveniences and an opportunity to support an important on island institution."
The Antiques Council, a not-for profit organization, will continue the tradition of the previous show as a fundraiser by supporting on island organizations through a contribution to The Nantucket Preservation Trust through the Mary Helen and Michael Fabacher Scholar ship and to the Community Foundations Nantucket Fund.
This year the show will have an outstanding roster of exhibitors offering a wide variety of antiques and fine art. Specialties will include mid century furniture and accessories, marine antiques, paintings, fine antique furniture, maps, prints, botanicals, silver, antique rugs and garden antiques. In addition dealers will focus on antique jewelry, clocks, ceramics, antique wicker as well as items of special interest to the history of Nantucket.
Adding to the list of familiar dealers who will be returning this year, the show will also welcome several important new dealers to this year's event. A La Vieille Russie, known worldwide for their curated collections of Russian Treasures will bring antique Faberge and Czarist masterpieces in addition to an enviable collection of antique jewelry. A La Vieille Russie was founded in 1851 and established on New York's Fifth Avenue in 1942. S.J Shrubsole, founded in London in 1912 and with a New York branch opening on 57th street in 1930, will offer their magnificent collections of antique silver from America and abroad.
Both dealers exhibit at the prestigious Winter Antiques Show and offer merchandise of the highest caliber. Also joining this year 's show roster is Bea Hive Antiques with a stunning collection of mid century furniture. Nantucket and marine items are always popular and Paul Madden, an antiques dealer for over fifty years from Sandwich MA, will display a great selection of Americana, antique Nantucket baskets and scrimshaw.
The show will be open to the public on Friday at noon until 5 pm. Saturday and Sunday hours are 10 am to 5 pm, and on Monday August 15, the show will be open from 10 am to 3 pm. Tickets are $15 and may be purchased at the door.
For details and to learn about many of the show's dealers visit the website at, www.nantucketsummerantiquesshow.com.