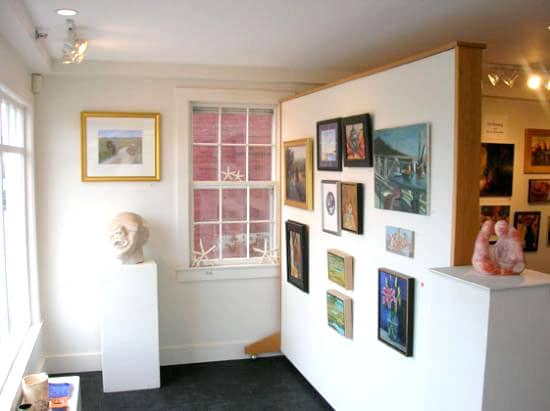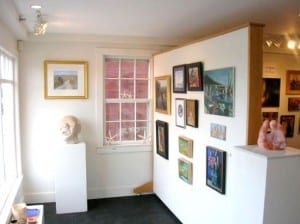 The Artists Association of Nantucket (AAN) is pleased to host its annual Artists Open Exhibition from May 31 through June 10. An opening reception will be held on Friday May 31, 6-8 p.m. in the Joyce & Seward Johnson Gallery, 19 Washington St.  This exhibition is open to the community-at-large for fine art submission—including cell-phone photographers.
"The vast majority of our exhibitions are only for our AAN members," said curator of exhibitions Robert Frazier. "However, a few times a year we do like to involve other island artists from the community and invite them to participate in our gallery. It's always exciting to see the work of young art students and other talented artists."
For the third consecutive year, AAN will include cell phone photographers to submit work for the show. " This popular adjunct to the exhibition was the concept of photographer and AAN artist member Russell Wieland, who believes that smart phone cameras are changing the landscape of photography and pushing the boundaries of artistic expression in new directions," said Frazier.  AAN will be accepting loose unframed photographs, up to eight-by-ten inches in size, for display on the second floor of the gallery.
"It is at the heart of our mission to foster emerging island artists, and we look forward to meeting some of the up-and-coming artists in the community," said executive director Cecil Barron Jensen.
The Solo Show Spotlight Artist during this exhibition is Cate Raphael, who will discuss her techniques during our Artist Spotlight Series talk on Saturday, June 1 at 10 A.M. in the gallery, 19 Washington Street.
Support of the Artists Open Exhibition comes from Glidden & Glidden, P.C. and The Juice Bar.  AAN is grateful to ReMain Nantucket, sponsor of The Solo Show Spotlight Artists.
Artists Open will be on display through June 10 at the Joyce & Seward Johnson Gallery, 19 Washington Street. To learn more about the AAN, visit the website at www.nantucketarts.org.