by Carl Oscar Olson
Every vacation has its highlight reel, and every summer season passes by with those moments we all remember. That day at the beach or that night on the water, Fourth of July fireworks or concerts on the shore, these are the things that make life worth living. For a night that you'll fondly recall for years to come, get a table at Dune.
Serving supper from 5:30pm seven nights a week, Dune is so much more than dinner: It's an experience for the senses. Every bite is a balancing act of flavor, texture, and aroma, and the plating itself is a feast for the eyes. And the cocktails are something else entirely.
Bartender Joshua Loughlin has been on the cutting edge of cocktails for years at Dune, constantly leveling-up with his incredible innovation. The drinks contain no added sugars, sweeteners, or syrups of any kind, just house-made herbal and fruit infusions. He kept us hydrated during dinner by bringing out three of his unique and exciting creations.
The most-loved libation this summer is his Thai Basil Lemonade. It combines cucumber vodka with Thai basil, mint, and lemon with just a splash of herbal yellow chartreuse. The resulting refreshment comes in waves as a dance of basil and citrus give way to a refreshing herbal cucumber backdrop.
The Late Checkout is a play on a pina colada and painkiller with a terrific taste of the tropics. It mixes mango-washed Plantation dark rum with toasted coconut infused Tito's vodka, cream of coconut, and a dash of tiki bitters. Served up in a fun tiki mug (they're for sale too!), it's creamy yet light-bodied and refreshing. 
Our favorite concoction is force-carbonated and clarified: the Strawberry Tequila Soda. It drinks like champagne on the rocks with its tiny bubbles rising to the surface of Espolon Reposado, intense freezedried strawberry, and the essence of rosemary throughout. 
Unlike other high-end options for dining, Dune doesn't leave you wanting more. The entrees and appetizers are more than just a few bites, ensuring you finish with not just a full belly but a satisfied soul. 
With more than 20 years of industry experience under his belt, Chef/Owner Michael Getter knows how to work every angle of the restaurant. A graduate of Culinary Institute of America, he has catered for thousands in a sitting and at just 21 years of age was put in charge as executive chef of the island hotspot 21 Federal. 
From there, he took on the role of chef/owner at the acclaimed American Seasons, received the Wine Spectator Award of Excellence for his talents as a Sommelier, and worked briefly as executive chef of MAX Ultimate Foods, one of Boston's premier catering companies. His cuisine has been praised in Bon Appetit and Gourmet.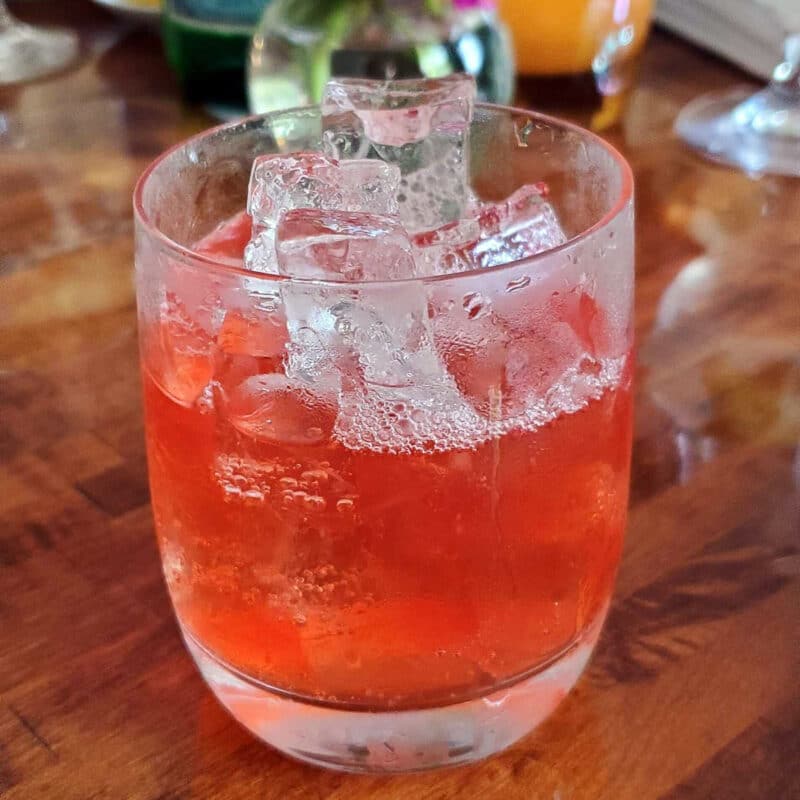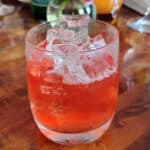 Getter is a force on his own but he couldn't do what he does at Dune without the help of his worldclass team, including his right-hand-man and Chef de Cuisine Joseph Ranstatler. Ultra-fresh and hyperlocal ingredients combine with expert technique to allow the quality of every dish to shine as bright as can be. This was evident in every dish we had, but especially so in our starters.
They say good help is hard to find, and we think it's because Chef Getter has found it all. Quality is never in question no matter who is helping us throughout our stay. Our server, Paulie, was knowledgeable, attentive, and quick to clear our plates. Though we were still processing our experience with appetizers, the best was yet to come from the kitchen.
Dune has been home to a number of culinary firsts for us, and this was the first time we've had tuna melt in our mouths. The subtly seared edge around the Seared Yellowfin Tuna borders a beautiful ruby-red center, but there was so much more underneath. The pronounced char on the grilled broccolini provided a rare richness that combined with ponzu, watermelon, and a sesame-cashew dressing. Bamboo rice had toothsome texture and a carrot-ginger reduction tied things together with an aromatically sweet spice.
A steakhouse staple, we could hardly believe the model medium-rare on the Grilled Prime Sirloin Steak. Dark grill marks give way to rich red meat, and it's served with a butter lettuce salad with bacon-red onion vinaigrette and buttery roasted fingerlings. House relish and blue cheese butter adorn the beef, and the "D-1 Sauce" is on the side is finger-licking good. 
Another option for the meat-eaters among us, the Barbecue Grilled Pork Chop screamed summer in so many ways. Glazed with a bright Carolina gold barbecue sauce, the meat is a perfect medium with just a hint of pink. It's served with a sweet nectarine, napa cabbage, and snap pea slaw over a bed of refried pinto beans.
How the kitchen creates the crackly sear on the Pan Seared Atlantic Halibut might always remain a mystery because the brilliant white fish it reveals is flawlessly finished. The dish is Asian-inspired with shiitake mushrooms and bok choy, peas, purple potatoes, and romanesco. It all mingles in a coconut-lemongrass broth that's good enough to drink.
Our favorite main of the night came as something of a surprise. We all love salmon, but it doesn't always steal the show like Chef Getter's Grilled Wester Ross Salmon. The dish has a Mediterranean flair with the lively flavors of feta, roasted peppers, olives, and tomatoes with mint in a chick pea salad. A dollop of creamy tzatziki tops the fish, and the eyeopening smoked beet vinaigrette counters the brightness throughout. Wester Ross Salmon are hand-raised, fed and harvested in the oldest salmon farm in Scotland. These fish truly have a quality that you can not only see but taste as well.
We all needed a moment after our first courses to relax and reflect on the majesty coming out of this kitchen. There's something otherworldly about the food at Dune: how so many familiar ingredients can suddenly feel (and taste) so new. We just know we'll be looking back on every bite for years to come.
For dessert, we sampled two deliciously different options. A standard at Dune and for good reason, the Chocolate Pot de Creme is sinfully rich. It's served with the crunchy contrast of a peanut chocolate crumble and decked out with delectable vanilla whipped cream. For a lighter, brighter option, try the Summer Berry Parfait. Lime curd reminds us of our favorite pie, and nectarine syrup adds a shimmer to the fresh fruit. Toasted coconut and almonds are so much better than a cherry on top.
Before this season comes to a close, do not miss dinner at Dune. It might just be a meal, but it's a meal that will make your Summer. Time is fleeting and Summer flies by even faster—make your reservations today.
Dune
20 Broad Street • DuneNantucket.com • 508-228-5550
Dinner nightly from 5:30 to 9 pm
Dinner entrees range in price
from $39.50 to $46.50
Outdoor, Indoor, & Enclosed Patio Dining
Major Credit Cards Accepted • Full Bar
Call to ask about private dining options