Precious Gems and Passion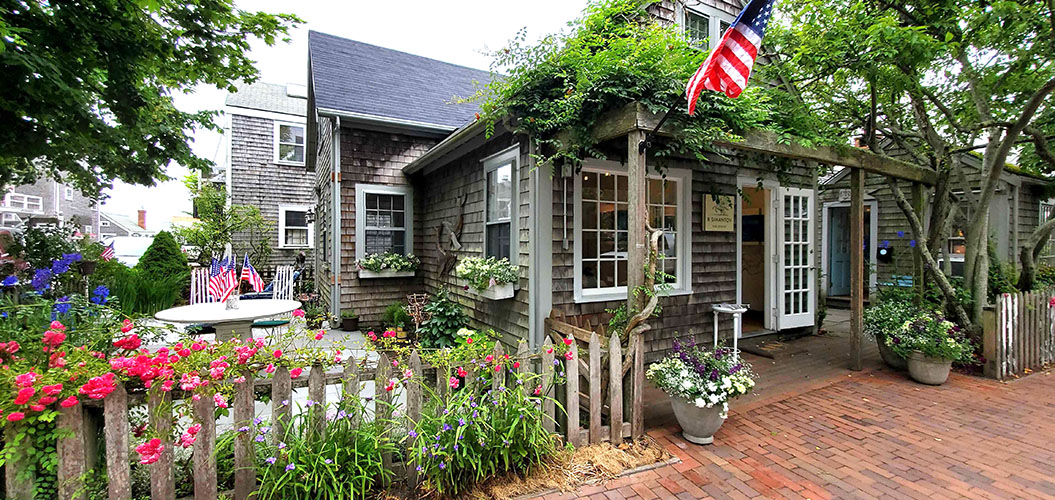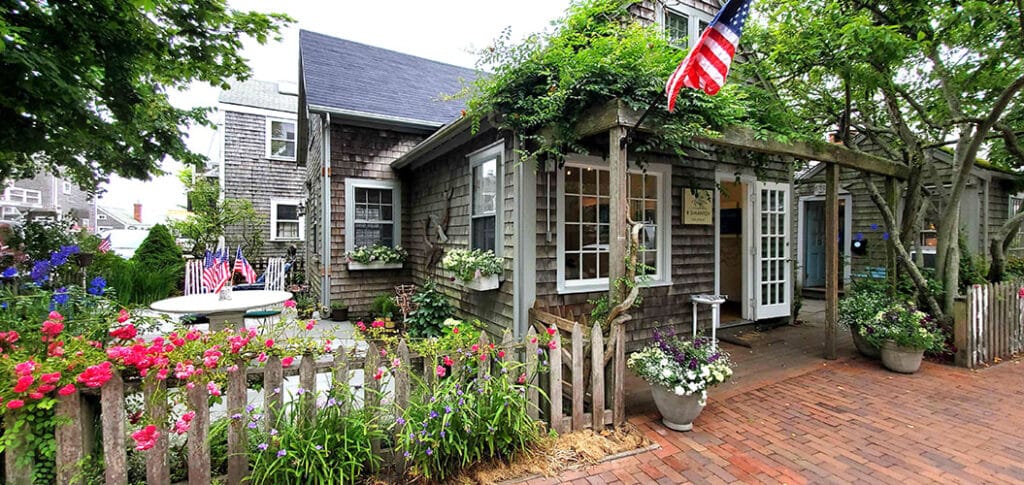 Since 2008, Reubin Simantov has brought his exquisite jewelry designs to islanders and visitors seeking something unique—necklaces, rings, cufflinks and earrings destined to be treasured heirlooms. This season, patrons looking for him in last year's location will have to walk just a little farther, across Easy Street to the corner of Old North Wharf to find him in his new location.
Beloved collections, including Gold Inlay, Enamels, Intaglio, Cufflinks & Studs are all on display in R. Simantov's new studio & shop. Plus an Oceanic Wing with beautiful murals of the sea by island artist Zoe Markham showcases his jewelry designs inspired by island nature, marine life, and the sea.
At R. Simantov's new 1 Old North Wharf location, he also has a patio for private viewings of his designs, surrounded by gardens and wildlife sculptures by Jelley Jepson. Be sure to stop by Easy Street to experience the passionate mix of island jewelry and art.
Open Daily at 1 Old North Wharf • 917-324-4410 • www.rsimantov.com
From Head to Toe at Murray's
Murray's Toggery Shop at the top of Main Street has long been known as the island shop for fashion. Now, with the addition of Peter Beaton Hats in their Ladies' Department, they can dress you from head to toe. Created in the late 1980s by Darcy Creech, Peter Beaton hats are synonymous with summer style on Nantucket. Several years ago, she closed her shop on Federal Street: now, for 2021, her designs are back on ACK in Murray's Toggery Shop. "We are beyond excited to be able to offer Peter Beaton hats. They are an iconic must-have item and go perfectly with Nantucket Reds of course," Lauren Murray commented.
Murray's has long offered hats: Nantucket RedsTM caps and hats by Barbour, Helen Kaminski, Smathers & Branson, and other designers. With the addition of Peter Beaton styles, they offer all you need for summer soirees: shoes and sandals, shorts and skirts, belts, blouses and polos, jackets and dresses, ties and scarves, loungewear, sweaters and outerwear. Add to all that wallets, jewelry, flasks, fragrances, luggage, and even home accessories, and you'll see the Murray's Toggery Shop is truly the only stop you need to make.
Open Daily at 62 Main Street • 508-228-0437 • nantucketreds.com
Four This Year from the Farm!
Bartlett's Farm plays a part in everyone's summer on Nantucket. It just wouldn't be the same without their prized tomatoes, sweet summer corn, and island- grown produce of every variety. This year they're making it even easier to get their homegrown goodness to your table.
For close to two centuries, the Farm has been making the trip to Main Street with a truck-full of flavor. The tradition began around 1852, and today flowers and produce are still picked same day to ensure they're at the peak of freshness. In an improvement upon that terrific tradition, two more produce trucks have been added around the island. You can now secure the freshest food on Nantucket at four locations: find them through Labor Day Monday-Saturday from 8am to 1pm at their new location on the corner of Old South & Ironwood roads, Madaket Center at Millie's Market, 'Sconset Center, and at their original spot downtown on Main Street. And, of course, Bartlett's Farm Market is open daily from 7 am.
Bartlett's Farm is a family operation with more than 100 acres of open fields for growing produce and flowers. In the last 10 years, they have transitioned more than 30 acres to certified organic to meet the growing damand. Their Garden Center and market is a must visit, with everything you need create and maintain your home, inside and out.