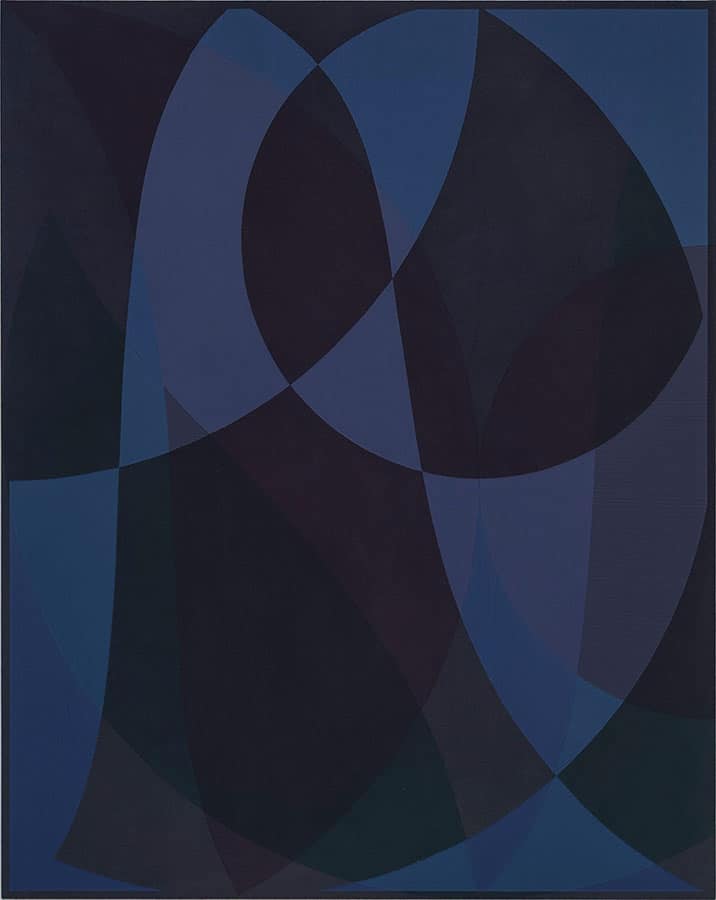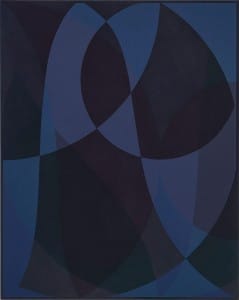 Artists Halsey Hathaway, Alexander T. Oleksyn, and Rebecca Ward explore "Future Perfect" in a new group exhibit in the Philip Bloom Gallery at 117 Orange Street, opening this week with a reception with the artists this Friday, July 31 from 6 to 8 pm.
"Future Perfect" explores the work of contemporary art free from ornamentation. The tools, shared by these artists, are color and form. Like the "future perfect" tense, this exhibition expresses what will have happened in the future. Join Philip Bloom Gallery for an exploration in to what is to come.
Halsey Hathaway's large scale paintings explore the complexities of space through the intersections of analogous colors and precise forms. His paintings begin with an exhaustive drawing process; mapping out the stages of form and color to follow. Using a commercially dyed canvas as the understructure, Hathaway applies a muted palette of paint that augments the color of the underlying canvas. Each layer of paint applied is bound by precise edges. Within these borders, opaque layers of mono-color are interweaved, leaving behind sensuous forms.
Alexander T. Oleksyn paints in an intimate scale that allows for the precise examination of the linear form. Present in much of his work is a sinewy line that snakes it's way through a maze of bold colors. The result of which is an abstract field of color that vibrates off the surface. It causes the eye to constantly shift focus, each time revealing an altogether distinct form.
Rebecca Ward is consistently blending art historical techniques with non-traditional materials to establish her own contemporary movement. Her work echoes the powerful art movements of Geometric Abstraction, Minimalism, and Arte Povera. In her current body of work, the sewing and separation of thread is adopted to create distinct forms and unfamiliar depth.
The Philip Bloom Gallery is open Tuesday through Sunday, from 10am to 6pm at 117 Orange Street.