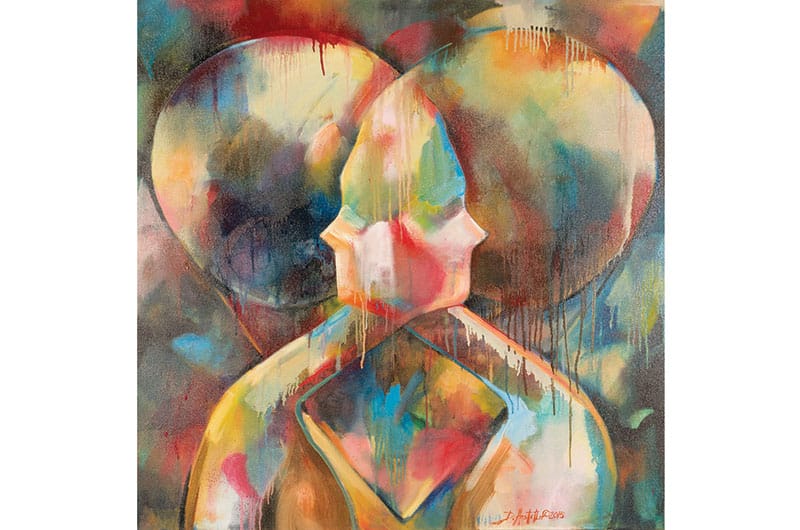 Two distinctly different artists—each working in different mediums with laser vision, a drive to express, and mastery of their crafts—are being featured this week at The Hostetler Gallery at 42 Centre Street. Entitled Face Off, this exhibition opens with a reception on Friday, July 24 from 6 to 8 pm.
Inspired by goddesses and celebrated women of historical significance, Hostetler has based his entire life's work on capturing the spirit, romance, and earthiness of "the feminine" in exotic woods and in bronze. Whether revealing the sensuousness of the female figure or rendering visible the gift of feminine intuition, Hostetler's works are moving, intriguing, and a pleasure to touch and to see. Hostetler's abstract monoprints of women's faces confront the viewer, or gaze away. Each print with only a single face, invites the viewer to make their story of these gazes. The viewer is left to contemplate the woman's identity, and quite possibly their own.
Art Werger is a master fine art print maker through the media of mezzotints, aquatints, and etchings. His realistic series of "Story Boards" offer a multitude of snapshots of individuals interacting. Viewed from an abstract angle, the viewer becomes part of the piece from a distance, an onlooker to the events unfolding below. Set in a grid pattern each frame can be "read" from any direction. They invite the view to roam, inviting the viewer to create their own interpretation of the events unfolding in the etchings.
Viewed together in the same exhibition, both Werger's and Hostetler's pieces demonstrate the power of a single image and the multiple perspectives to pull viewer into the "story." It's an exhibit you won't want to miss!