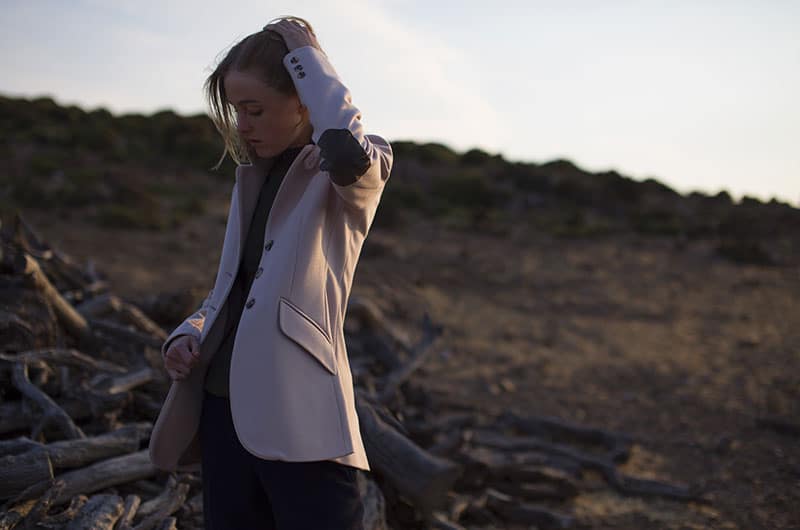 Katherine Hooker London is delighted to return to Johnston's of Elgin on Nantucket for an exclusive multi-day pop-up event beginning Friday, July 24. In addition, this year, for the first time customers will be able to purchase items from the ready-to-wear collection, which includes distinctively sleek and exquisitely cut jackets, coats, waistcoats, and dresses.
The brand is synonymous with elegant lines and flattering tailoring, and is popular with clients such as the Duchess of Cambridge, Pippa Middleton, and Taylor Swift. The latest collection, which will be available at Johnston's exclusively in the US for just 10 days, takes classic styles and gives them new modern forms such as the Scooter Jacket, the Jackson Jacket, and the Kiekko Waistcoat. Aristocratic, sophisticated, and easy to wear, pieces are designed to take customers effortlessly from city to country and from day to evening.
The palette is wintery and rich featuring chocolate, burnt orange, and ginger brown designs, as well as petrol and navy pieces. Daring statements are made with sapphire and coral shades, as well as bold checks.
For those wanting the next level in bespoke, there is Katherine Hooker's custom-made service. Customers can choose from this season's fabric collection to customize and create their own beautiful classics. Orders take from four to six weeks depending on fabric availability.
During a recent BBC interview, Katherine Hooker described her designs as "a classic look…it's about wearing the clothing, not having the clothing wear you." Her styles are unfussy but smart; wearable and beautiful.
Katherine Hooker London will be at Johnston's through August 2. Booking appointments is recommended but not necessary, and walk-ins are welcome at any time. For more information visit www.katherinehooker.com or call Christina Cain at 646-771-6725.