~ by Mary Jo Beck, The Nantucket Garden Club ~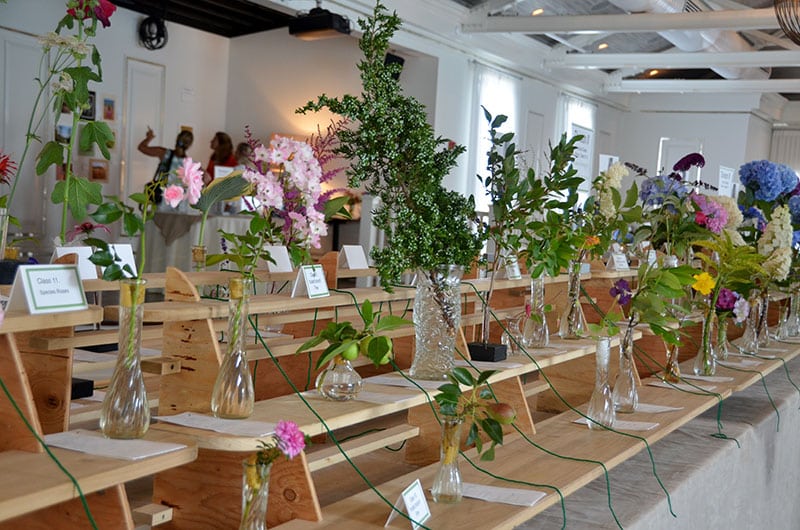 Got green…a green thumb, that is? Are you just learning, interested in growing things, or starting and growing your own flower or vegetable garden? Growing tips, ideas, and inspiration await you at the 2015 Green Thumb Flower Show, which takes place this Wednesday, July 8, in the Siasconset Casino, New Street, 'Sconset.
Sponsored by The Nantucket Garden Club and in conjunction with The Garden Club of America, this long-standing summer tradition has been enjoyed for more than 40 years by the Nantucket viewing public. Since its origins at the Gordon Folger Hotel on Easton Street, The Nantucket Green Thumb Flower Show has always been a gathering spot for interested gardeners and flower arranging enthusiasts. There is something for everyone, young and old.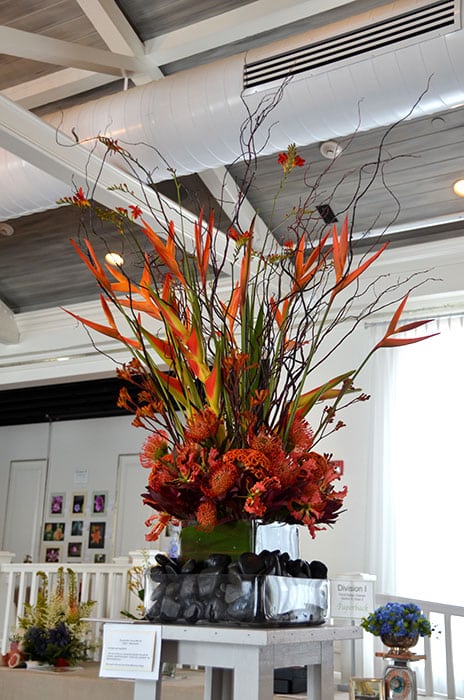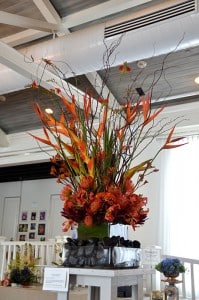 This year's flower show has taken its inspiration from the rich and unique history of a quaint little village on the east end of the island: Siasconset or 'Sconset, as it is called by its residents. "Sincerely, 'Sconset ~ Glimpses from a Summer Village" is the name of this year's show. The flower show will be staged in the historic Siasconset Casino, a community center and gathering place for tennis, movies, civic meetings, and now a flower show! The show is open to the public from 10 am until 4 pm on July 8 and, best of all, admission is free!
Don't miss this opportunity to see amazing floral arranging and design by talented island residents. This year's flower show will offer the public an opportunity to view and enjoy miniature arrangements no larger than 5-inches that interpret a souvenir postcard, fashionable hats made entirely out of plant material, dining tables taking inspiration from a favorite movie or screen star. There will be bridal bouquets fit for a blushing bride in the 'Sconset Chapel or the "anything goes" floral designs taking their cues from the old Actor's Colony days of the summering theatrical set in 'Sconset.

There will be entries from the small fry set, too, when adults and children present their 'Sconset Spirit fairy or gnome houses created out of recycled containers. Children may enter their flower arrangements in sand pails and Nantucket's senior citizens from The Homestead will be presenting their arrangements in tea cups, an influence from "China Closet" – the Edward Underhill cottage that was famous for its collection of chinaware that was displayed on every surface including the ceiling! No need to worry, show visitors will not have to look up!
Be sure to allow time for the horticulture displays that will present a beautiful array of cut specimens like roses, hydrangeas, hostas, flowering bulbs and branches, and even vegetables and fruits. There will be beautiful container grown plants from herbs and succulents to flowers. And it wouldn't be a summer in 'Sconset or Nantucket without window boxes. An Atlantic Monthly writer reported that fact in 1866 –some things never change! Garden club members will be present to answer your gardening questions.
Community participation is encouraged: everyone is invited to share and show off what is growing in their gardens. You can bring your entries to the 'Sconset Casino between 8 am and 10:30 am on Tuesday morning, July 7. Garden Club members will help you identify and put your garden beauties into show-furnished containers and get everything ready to be judged that afternoon. Who knows? There are lots of ribbons and awards to be given – that blue ribbon could be yours! Don't be bashful—bring those buckets of flowers and plants to 'Sconset on July 7. If you have any questions about what to bring to enter, you can call 508-843-8001 for information and answers. Flower show schedules (that's the line up of things you can enter) are available downtown at Flowers on Chestnut, mid-island at Moors End Farm, and at the Siasconset Casino in 'Sconset.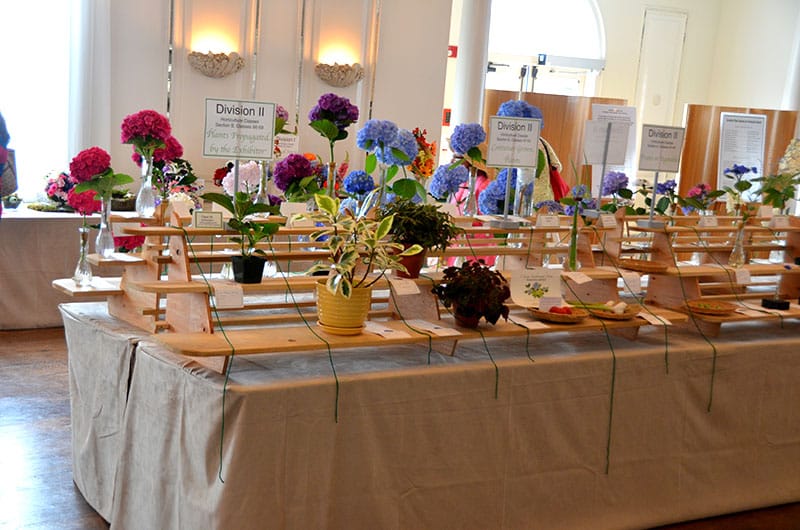 As if that isn't enough of a feast for the senses, the Green Thumb Flower Show will present a division of photography. Twenty-four color and monochrome photographs will be displayed from exhibitors from across the country, from Honolulu to Nantucket! Come see the beauty of a single species flower, a favorite destination on the water, a still life featuring food and table objects or a crazy manipulated class that would behoove a Nantucket squantum. What is a squantum, you say? Come to the Green Thumb and find out!
The 'Sconset Trust will present a Legacy of Conservation exhibit to share what it does for the Siasconset community and for the greater community of Nantucket in protecting and preserving open land and historical and architectural significant structures in 'Sconset.
Save some time for a little shopping too! There will be gifts and garden related items galore at the Green Thumb Boutique. The profits from the Boutique go to fund college scholarships and various community projects of the Nantucket Garden Club.
The Nantucket Garden Club, begun in the 1950s, is a garden club whose members are both summer and year-round residents. The stated purpose of the club is to promote better knowledge and love of gardening, plants, flowers, and horticulture; to contribute to the beauty of Nantucket; and to support conservation initiatives that protect the island's fragile and historic environment. With that purpose in mind, The Nantucket Garden Club maintains both the Hadwen House Garden and the Main Street Fountain, seen by every Nantucket visitor. The main fundraiser for the garden club, the Annual House Tour in August, has raised funds over the years to support its four annual scholarships for Nantucket High School graduates for advanced study in horticulture, landscaping, environmental studies, or conservation, as well as major gifts to the Nantucket Conservation Foundation, the Atheneum for their garden restoration, and a leadership gift to the 'Sconset Trust for the move of the Sankaty Head Lighthouse, just to name a few.
Mark your calendars in green and join the fun as The Nantucket Garden Club invites you to come to their flower show at the 'Sconset Casino between 10 am and 4 pm on Wednesday, July 8.
Come by car, by bicycle, or the NRTA 'Sconset bus from town. We promise you will have "bouquets" of fun!