Up Two, Over One
Don't despair! Your favorite island shop for home decor, gifts, jewelry, candles, soaps, apparel, and so much more is still on Nantucket, just in a new location. You loved it when it was on Easy Street—now in the heart of town at 18 Federal Street, ACK 4170TM is filled with high-quality items to enhance your Nantucket lifestyle.
Owner Susan Fairgrieve still carries the wonderful charcuterie boards, gorgeous photography series and cards, fragrant soy candles, and branded hats and apparel to proclaim your love of the island located at 41° 70′. New this season is a selection of beautiful etched glassware, sweet Nantucket lightship baskets woven by islander Ashlie Emery, and a collection of soaps that include Brant Point, Great Point, Cisco, Jetties, Sconset, Sankaty, Surfside, and Madaket.
ACK 4170TM is open daily. Follow them on Instagram @ack4170 to see their newest products.
"It Began as a Love Affair…"
"Respoke began as a love affair. Nothing scandalous or naughty, just a simple love affair with a shoe which, like so many things Spanish, seemed a perfect marriage of style and function, the espadrille," explained founder and best-selling author Michael Tonello.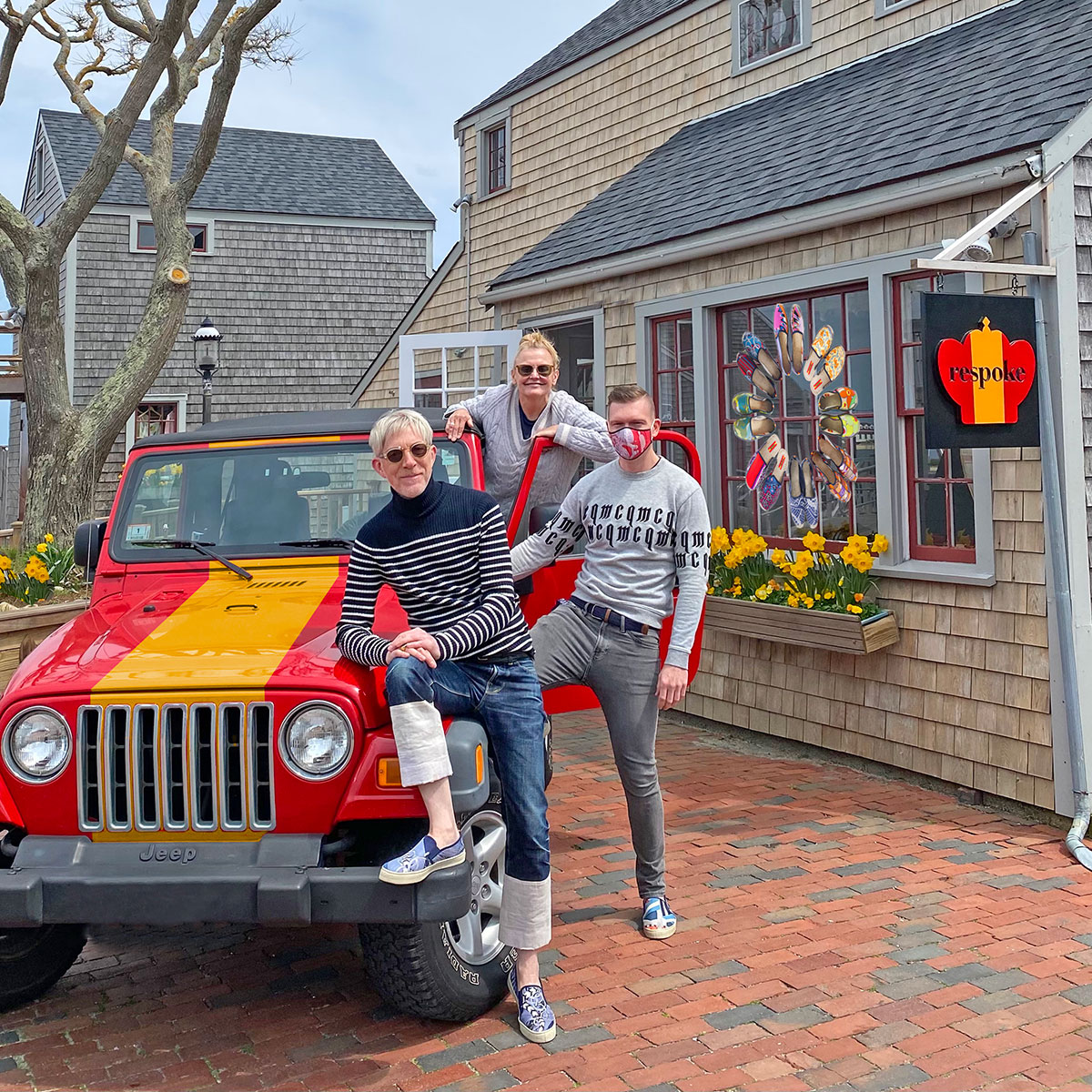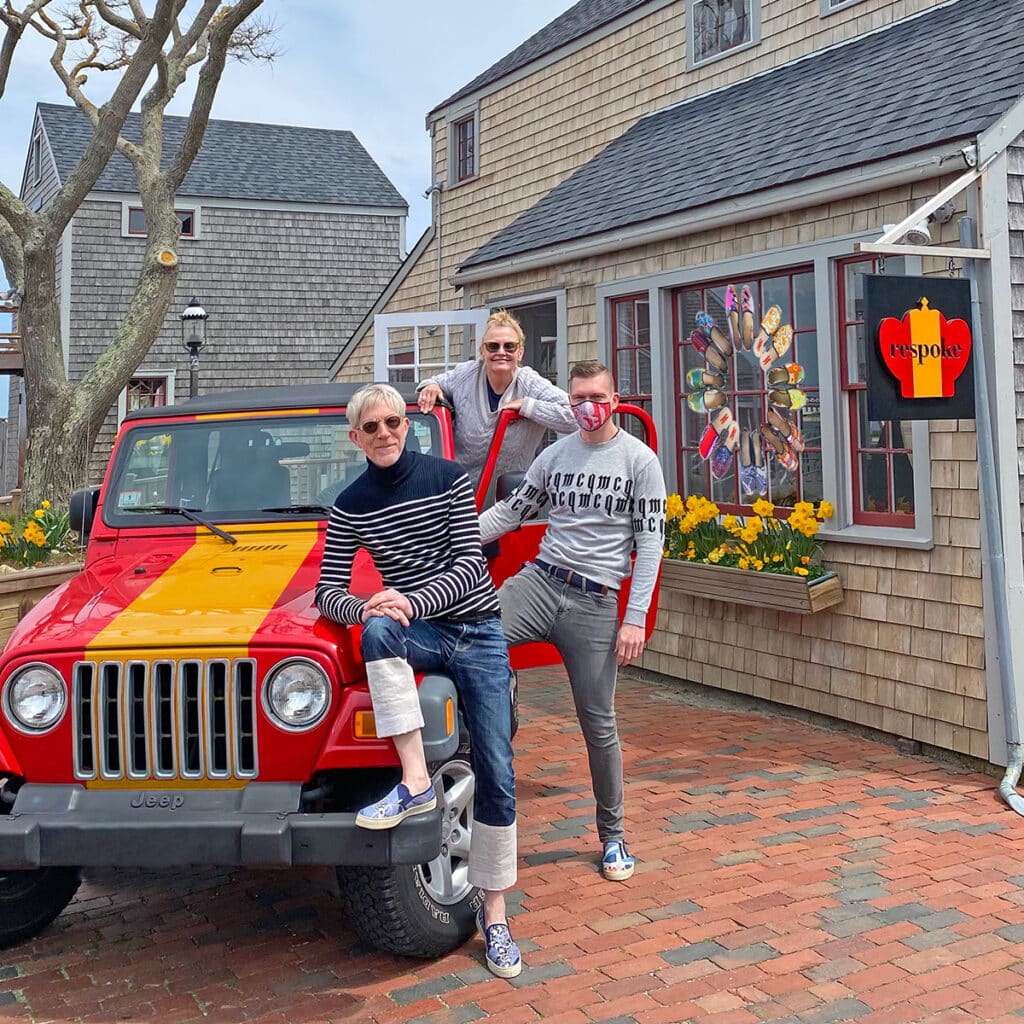 Respoke, newly opened at 41 Straight Wharf, is a shopping experience offering iconic designer silk repurposed into a curated collection of one-of-a-kind products featuring hand-crafted Spanish made espadrilles. Tonello's memoir, Bringing Home the Birkin, recounts the highlights of his years as a reseller of all things Hermès. His love affair with espadrilles began shortly after he settled in Barcelona and it didn't take long for him to reimagine his favorite new footwear crafted with luxurious silk rather than utilitarian cotton twill.
Join Respoke this season for a fresh new perspective on footwear, ready to wear, and accessories at 41 Straight Wharf or online at respoke.com