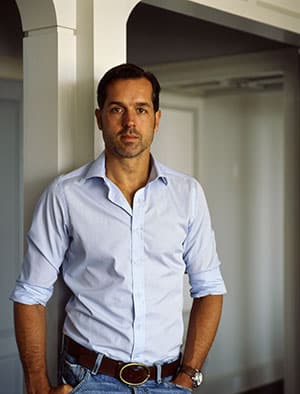 The Nantucket Historical Association (NHA) is pleased to announce its 3rd annual Antiques & Design Show of Nantucket Designer Luncheon this season will feature top New York City designer Steven Gambrel, on Wednesday, July 30 at 11:30 am at the Great Harbor Yacht Club, 96 Washington Street.
The Designer Luncheon starts with a champagne reception and a multimedia presentation by the designer, followed by a Q & A session. As an additional highlight, there will be a special live auction to benefit the Nantucket Historical Association, featuring one-of-a-kind items and experiences.
"I am excited to give this presentation on Nantucket because I am constantly referencing the idea of learning from local vernacular, and from designing within the long history of a local region as inspiration," says Gambrel. "Nantucket is certainly a flawless example of an environment's unique vernacular that has been properly preserved, retaining the authentic spirit of the place."
"It is exciting to see the evolution of the Antiques & Design Show of Nantucket," says Olivia Charney, this year's NHA Designer Luncheon chair. "The caliber of designers, all whom eagerly join our efforts as we embrace a stronger focus on interior design, is remarkable. It would be hard to think of many other opportunities to see the very best of the antiques world with the very best of national and international design talent combined."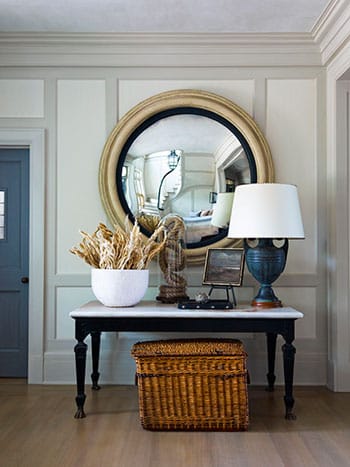 Charney enthusiastically adds, "Steven Gambrel's work epitomizes this sophisticated balance. His work integrates elements of the past but culminates in projects that appear so 'of the moment,' refreshing and inspiring. His designs are highly acclaimed the world over and we eagerly await his arrival as this year's honored guest speaker."
Gambrel's work is featured consistently in leading international publications, including World of Interiors, Architectural Digest, House and Garden, Town and Country, House Beautiful, New York Magazine, The New York Times, and Elle Décor. Gambrel was honored as "one of today's greatest talents in Architecture and Design" in Architectural Digest's "AD 100" in 2012 as well as in Elle Décor's "A-List." His book, Time and Place, was released in March 2012.
When asked about his presentation, Gambrel adds, "I will present some recent projects with intentional variety, and discuss how inspiration comes about, and the collaborative elements of client and designer in order to make unique places. I would like to show images from my travels that have inspired entire directions in projects."
Steven Gambrel is the founder and president of S. R. Gambrel, Inc., an interior design firm specializing in both residential and commercial commissions, as well as custom products and furnishings. Having founded S. R. Gambrel, Inc. in 1996, only three years after earning a degree in architecture from the University of Virginia, Gambrel has been recognized for his endless dedication to creating highly customized interiors and architectural details for each project. S. R. Gambrel, Inc. is currently working on several large projects in and around Manhattan, the Hamptons, Zurich, and Hong Kong.
Tickets to this NHA summer fund-raiser are $175 per person and support the organization's year-round outreach efforts. To purchase tickets for the NHA Designer Luncheon, visit www.nha.org/tickets or call NHA Special Events Manager Stacey Stuart at (508) 228-1894 ext. 130.