by Catherine Macallister
Sara Campbell has only just opened for the day and there is already someone enjoying the white rocking chairs that are set outside the storefront. Dog treats and a doggie bowl complete the outside of the welcoming shop, making this the perfect place for customers and their four-legged friends to stop in for a new look. Sara Campbell Ltd. was founded in December of 1985 by CEO and designer Sara Campbell (cover photo), who has been creating gorgeous fashion pieces since a young age. As you shop the store, it becomes clear that classic apparel staples have been given new life, making them a perfect fit for a modern wardrobe. Once you've visited the Nantucket shop on South Beach Street, it will become a destination for all your future island visits.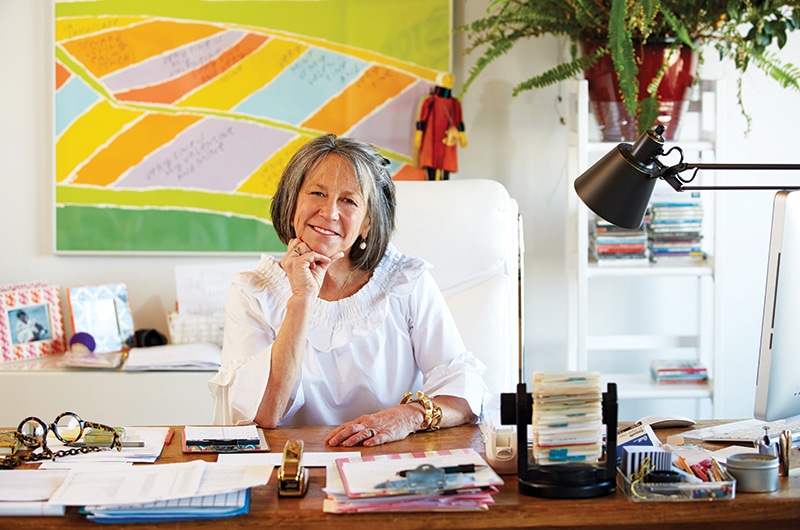 When you walk into the shop, you will be swept up in colors, patterns, and styles that are bright and beautiful yet still classic. Ginghams, bright pinks, and other summery patterns and colors can be found in abundance. Dresses with necklines like those of Audrey Hepburn that have been re-imagined by Sara Campbell, will catch your eye and immediately make it onto you "must have" list, proving that this apparel is timeless. Whether you are looking for that perfect finishing touch to an ensemble or a complete wardrobe makeover, Sara Campbell has something for everyone of all ages.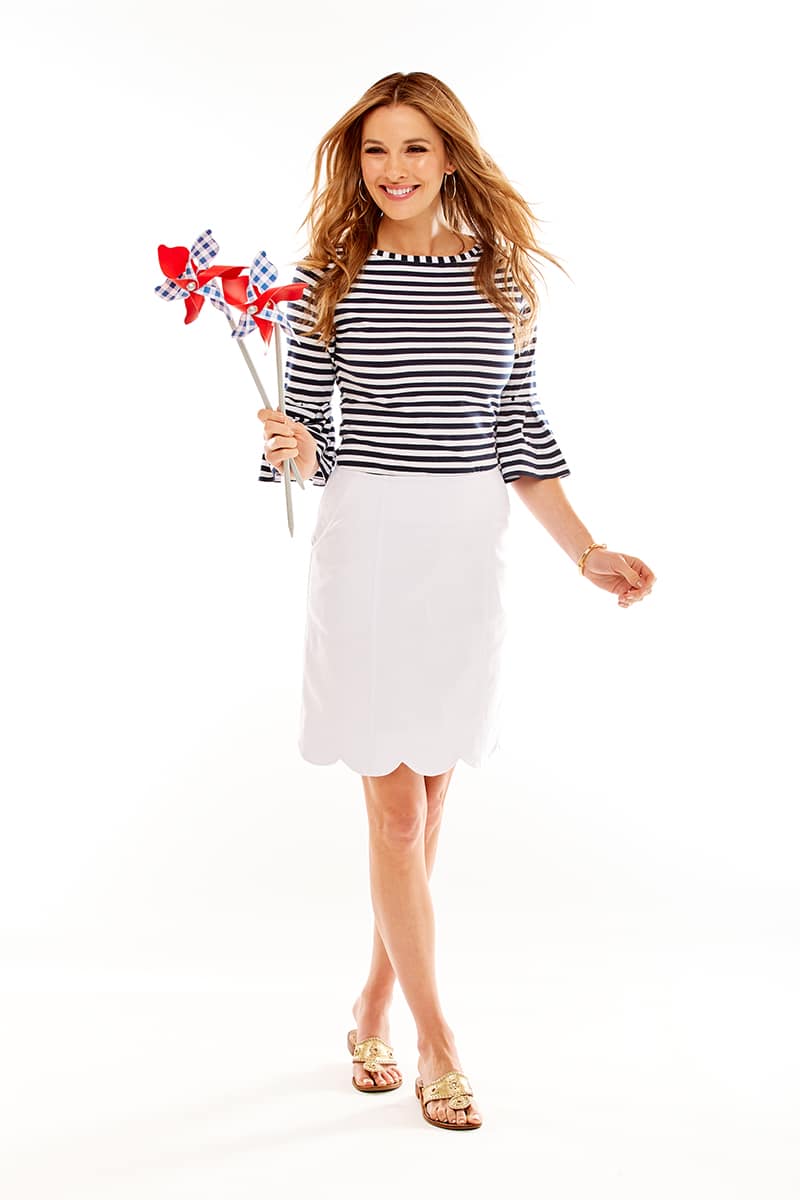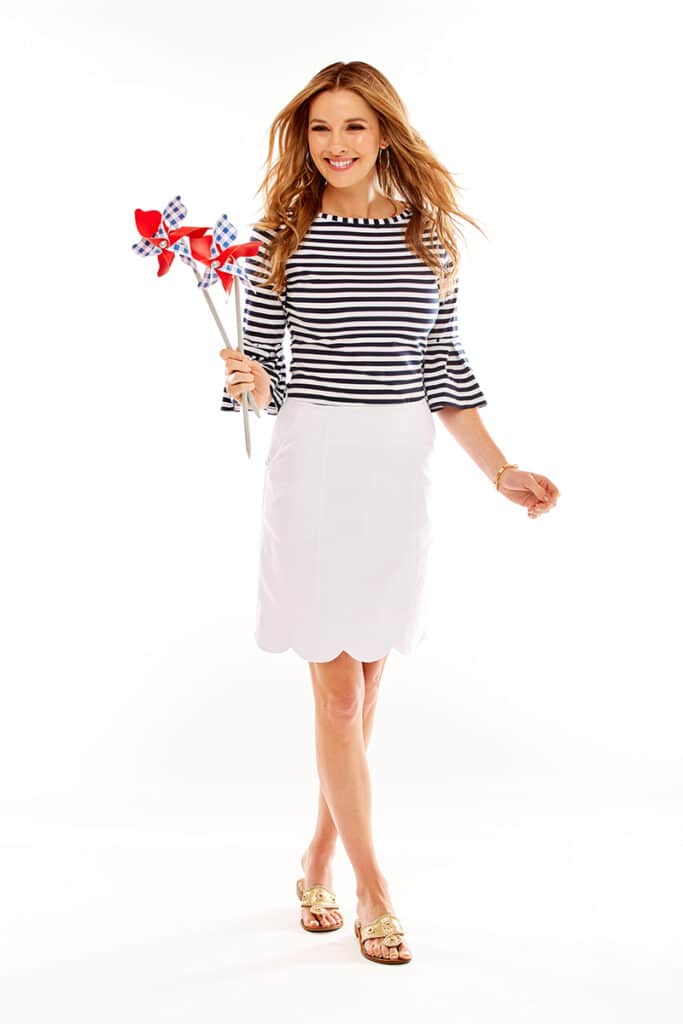 The store on South Beach Street started as a pop-up shop but has grown over the years: the third in a fleet of stores that are now part of Sara Campbell Ltd. When you're shopping at Sara Campbell, you will be treated to not only clothing, but also to unbeatable service as well. Manager, Mary Ann Tralka is a fixture at the Nantucket, MA and New Canaan, CT stores, providing expertise for any shopper who walks through the door. As she deftly pulls out piece after piece to show me, it becomes clear she knows the whole store front to back, and would be key in helping anyone find exactly what they were looking for. The managers and associates of Sara Campbell are invested in the product and the team, with Tralka commenting on the "camaraderie with other stores" and that she "loves wearing the clothing!"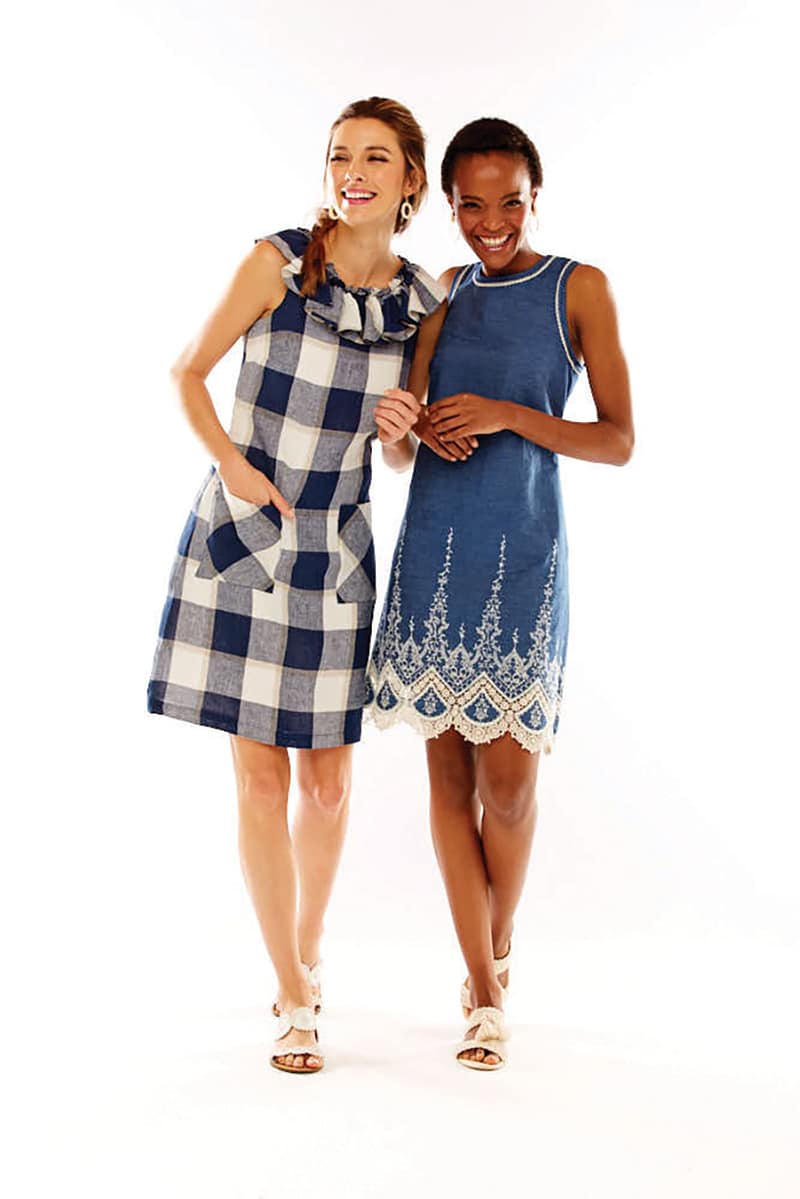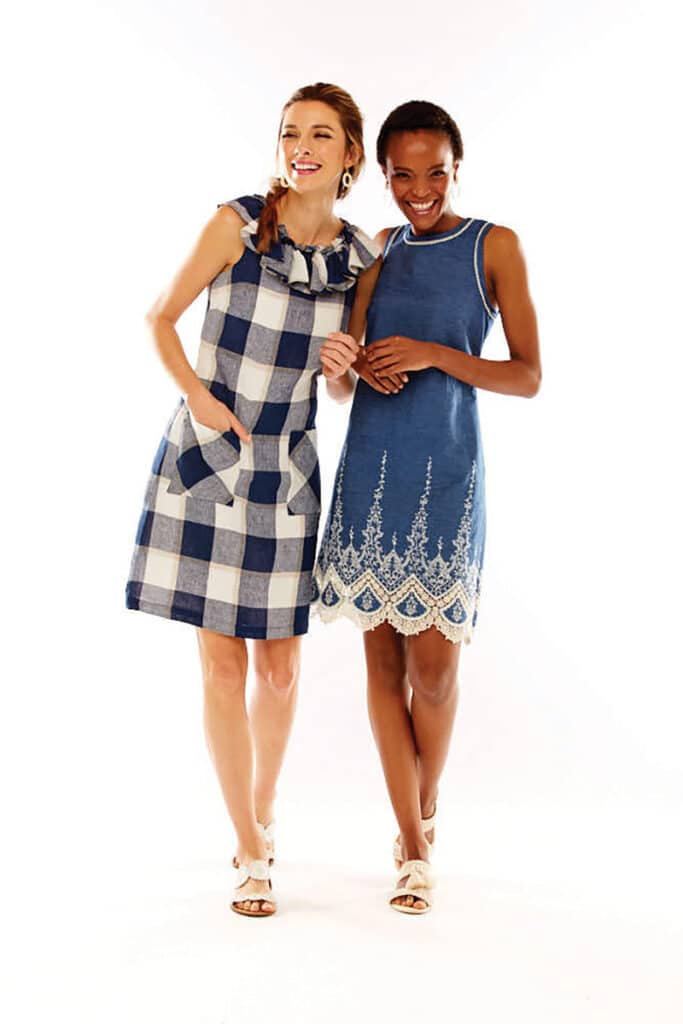 When looking over the wide array of options available to you in the Nantucket shop, a few suggestions can definitely go along, something that Mary Ann and her associates are able to provide right away. Mary Ann loves pieces like the Ruana Poncho, "it's like a uniform on Nantucket" she says, "you don't go out without it," referring to the versatility of the cashmere ponchos that add perfect polish to evening attire on a chilly night. The Sheri Pant is another popular, year round item: "I think my record is 14 pairs in one visit," remarks Tralka, a truly popular pant indeed! Sara's Magic Dress, known for its well-placed and flattering ruching, "looks fabulous on everyone" and is another classic piece in the collection, made for all shapes and sizes. All of the clothing items are well designed and wearable with special attention paid to the fabrics chosen. Other popular summer items are the Scalloped Dress, and the Jackie Cardigan, both available in several colors. Clients will especially appreciate the Nantucket Toile Dress, featuring a pattern made from the drawings of Joan Peters of Osterville, MA. With so many quality and novelty pieces, it will be hard to decide which one to add to your wardrobe first.
This store not only provides classic clothing but it is also built on classic philosophies of service, community and manufacturing integrity. Sara Campbell takes prides on the fact that her clothing is made in the USA and "blends European fabrics with timeless and on-trend silhouettes." Each item's tag marks where the fabric was sourced, and many of the new items are limited edition, protecting the novelty of each item and giving shoppers a truly unique piece for their wardrobe. Shoppers and clients will love that Sara Campbell's commitment to excellent service can be found at all of their stores. When you finish up your amazing shopping experience on Nantucket, you can walk away knowing that if there is another piece you want to add, that you will receive the same service at any of the other 25 locations.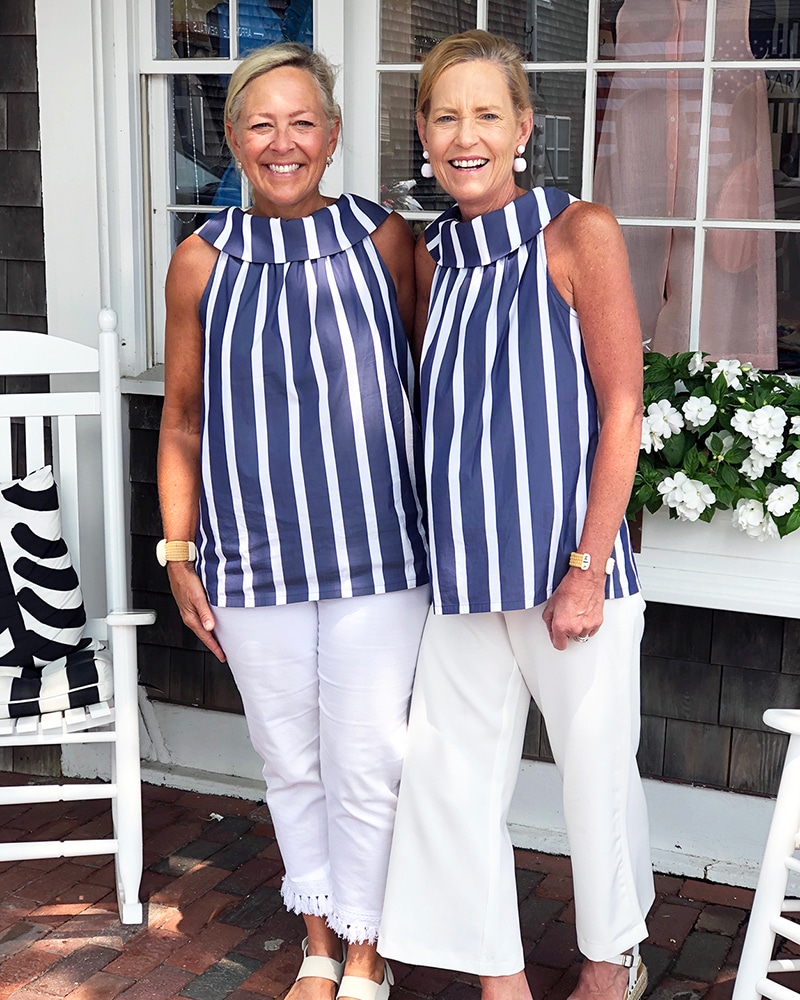 Sara Campbell is located at 5 South Beach Street, just up the street from the Nantucket Yacht Club. The shop is open 10-5 daily during the summer season. Watch for their Sidewalk Sale, July 25-July 28 that will make way for their Fall Collection. Shop Sara Campbell for timeless, fashion forward pieces and view their collection online at saracampbell.com.