by Catherine Macallister
For Laura Gallagher Byrne, there are memories that capture what it's like to be a part of the Dreamland Stage Company: a young actress playing the iconic Peter Pan flying through the open window into the Darlings' room for the first time, cast parties marking the end of a grand journey, and most recently the palpable "exuberance" of the cast of the Lion King Jr. seeing Pride Rock for the first time. These moments and memories make up only a small portion of what it means to be a member of the Dreamland Stage Company, a program designed for young participants with young audiences and their families in mind.
January 2020 will mark the third year that the Stage Company program has been a part of The Nantucket Dreamland Foundation. What started as a program with two children's shows a year has expanded into a year-round program that brings theatre education to the children of Nantucket. When it became clear this program was so large that it deserved to be its own component of the Dreamland Foundation, Laura Gallagher Byrne was hired to be Director of Theatre and Education. Byrne was the former theatre arts teacher at Cyrus Pierce Middle School and saw the need for island-wide youth theatre education. At the time, there were no matinee shows available or theatre outreach opportunities that were focused solely on kids on a year-round basis. After she started directing at the Dreamland, she began to build community connections to local nantucket schools, offering opportunities for a touring educational program that allows students to interact with professional theatre that has ties to their own curricula.
Having earned a Master's in Theatre Education from Emerson College, Byrne believes strongly in the incorporation of educational components in shows. Personally, Byrne "seeks a lot of professional development," working with professional organizations like the Organization of Theatre for Young Adults, recently attending a conference in Atlanta, and taking the opportunity to visit other renowned theaters like the Seattle Children's Theatre. She is constantly forging bonds with other theatre educators, working to bring diversity and inclusion to the forefront of the chosen productions. Working closely with Dreamland Foundation Executive Director Joe Hale, Byrnes highlights their partnership in fostering a creative environment, "I am so grateful," she says, "Joe gives me clarity."
The Dreamland Stage Company year-round schedule features two tuitionbased programs, a Fall Show with an educational outreach component, and a Touring Production. The Stage Company has found a unique niche on Nantucket: a theatre program designed for kids with kids on stage and in the audience. It is a chance for children to explore shows that have been carefully chosen to tie into curricula, often with study guides designed by Byrne. Byrne works with school administrators on Nantucket to ensure that the Stage Company offers programs and productions well-suited to the needs of island children and to stay involved with Nantucket schools
The fall 2017 production of To Kill A Mockingbird, fall 2018 production of The Diary of Anne Frank and the upcoming fall 2019 production of The Giver, have all been intertwined with the major themes and discussions going on in each of the schools—primarily geared to middle school students. The Diary of Anne Frank, allowed for an opportunity to experience diversity and make connections. Byrne recalls that the father of the young actress who played Anne said his daughter told him that she wasn't sure she could get through the last scene, calling it "painfully sad." Even describing it now Byrne says " I could almost weep," knowing that the kids are understanding the context of what they are performing and sharing that experience with community. The cast even participated in their own Seder at the Nantucket Culinary center, further deepening their understanding of the context of characters and history. With the Lion King Jr,. Byrne hopes that kids will feel a sense of representation—" I'm being represented: I'm being seen"—that show captures the importance of diversity in theatre and representation of actors of color.
Lion King Jr. and Frozen Jr. (opening in February of 2020), are both part of the tuition-based performances for ages 8 to 16 put on by the Stage Company. A significant endowment makes scholarship funds available for students who require assistance in covering tuition. "No child is ever turned away based on need," says Byrne, who has worked to ensure that the programs are accessible to all: summer residents and year-round residents especially. The goal is to create a sense of belonging and to understand that "theatre is a powerful tool for us" says Byrne. Additionally, Byrne hopes to "create participants on stage and consumers of theatre as well," meaning that the students have the chance to participate in theatre while also being able to appreciate theatre as an audience members. "The job of the director" she says, "is to be an educator, cheerleader, and editor," tasks she takes very seriously. She also believes in the importance of listening to ideas that the students bring to the table, "every idea is taken down and considered," a prime example of the collaboration that is involved with the Company.
Teaching artists who are hired for the summer programs are often of musical theatre, acting, or theatre education backgrounds and go through extensive training to ensure that the kids are coached appropriately but also feel a sense of belonging. The Dreamland partners with Fairwinds, a comprehensive counseling center on Nantucket, to provide training for the teaching artists to help them recognize students who may be struggling and give them the tools to work with all students. The teaching artists then move into a workshop environment with Byrne, "devising together" and going over important educational tenants, so that students get the best education and attention possible.
The kids are also exposed to the professional side of theatre, working with an Equity stage manager who helps to run the production in accordance with Equity rules. The process of applying to be part of shows like Lion King Jr. and Frozen Jr. is made as "comfortable and easy as possible" says Byrne. All students who register are automatically a part of the show, but then audition to "find the role that is best suited for them." The audition process includes an audition packet, mirroring the caliber of a professional audition while accommodating students who may feel less comfortable with singing in front of their peers. Byrne strives for a "transparent audition" so that each participant can see all auditions and understand what each candidate may bring to the table. "The kids are always incredible," says Byrne, who held callbacks and second callbacks for Peter Pan Jr. in 2018, highlighting the talent that is abundant onisland year-round.
Another goal of The Stage Company is to present to schools on the island touring productions like Blue and Polka Dots: A Cool Kids Musical, performed by professional actors and promoting values such as diversity and inclusion. Shows like these provide kids with "the tools to be able to deal with larger experiences in life," says Byrne. It is an opportunity for students to engage with local theatre and the positive effects that it can have on a younger audience, especially if they are struggling. There is "excitement for kids to be a part of professional theatre and see professional theatre," says Byrne. The Touring Group is currently composed of professional actors, but the program is constantly evolving so they haven't ruled out the idea of eventually casting kids in that, too. The focus never shifts from the importance of sharing values and theater with young audiences.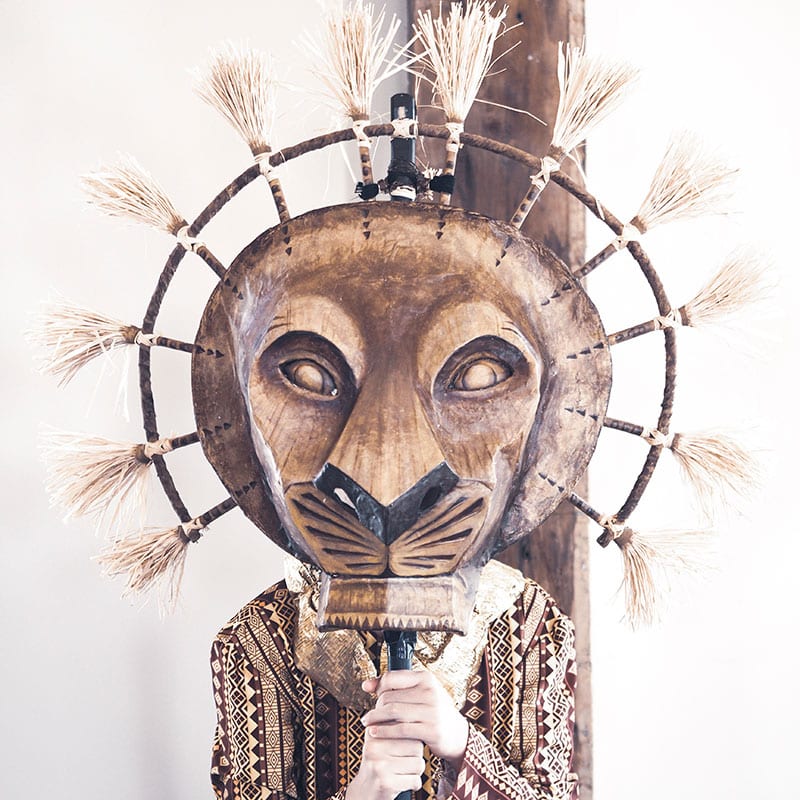 Disney's The Lion King Jr. takes the stage through August 17. "Early ticket sales are brisk" says Byrne, who expects that the run may sell out. This "beautifully abridged, junior property" has given so many opportunities for students to experience diversity and inclusion. This show also offered the youthful cast many special opportunities, like the chance for kids to participate in a master class with Lion King Broadway performers Syndee Winters and Alvin Crawford who played Nala and Mufasa, respectively. All of the kids had the chance to work with the actors but Byrne pointed out the importance of having "Nala (Winters) with the young Nala from our cast and Mufasa (Crawford) with the young Mufasa in our cast," explaining this teamwork had a "profound effect on the kids" and allowed them to recognize a new level of theatricality. In addition to having the chance to work with former Broadway stars, the cast will also be performing in some of the costumes from the Lion King Broadway show that are on loan to the Dreamland Stage Company. Costumer Casey Boukus has supplemented the costumes with her own designs, outfitting the kids in gorgeous creations for what is sure to be, a fantastic show. The program is a chance "to do something powerful" says Byrnes, "with lots of job opportunities and working in creative ways."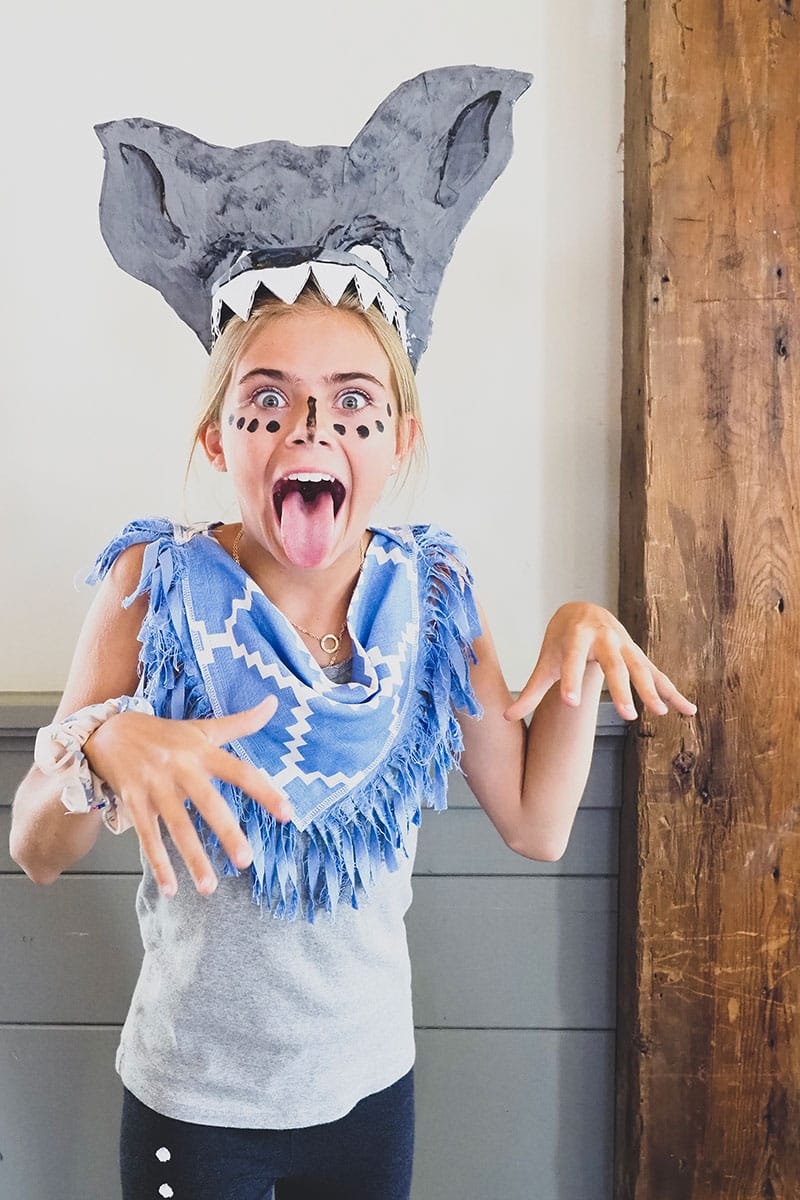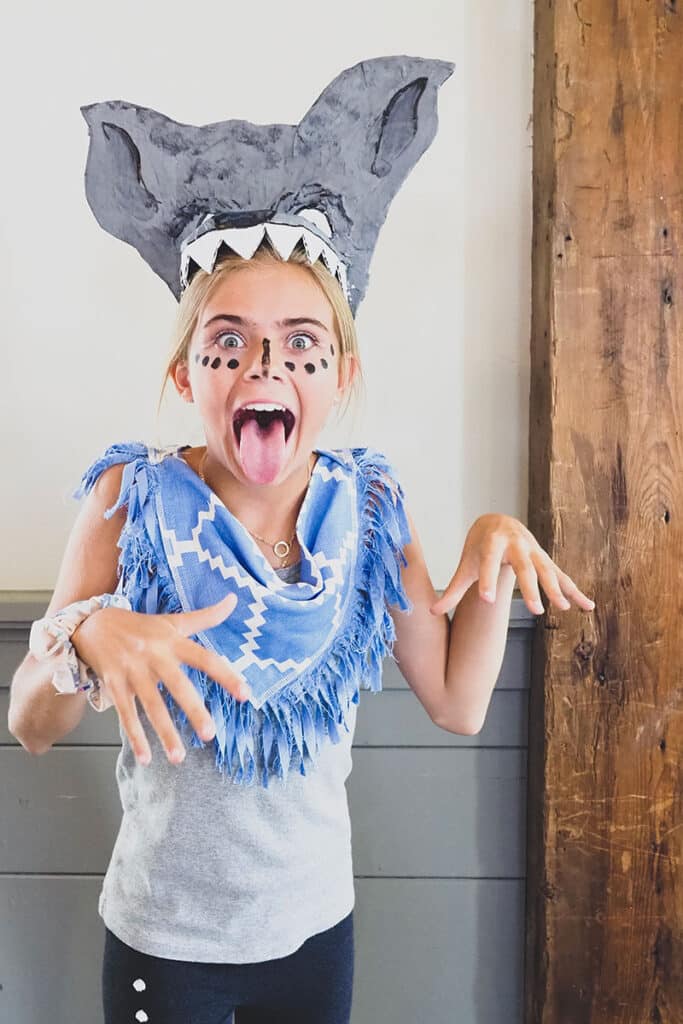 The Dreamland Stage Company and educational program is truly designed with a "focus on a family audience" says Byrne. There is the chance to be "creating together and working together" she says and even "the parents are educated about the theatre and participating." This wide-reaching program only continues to grow with each passing year, offering more opportunities for young theatre audiences and capturing a part of children's theatre that was previously unknown to young Nantucket audiences on a year-round basis. Classes and workshops are available as well as year-round participation in shows.
For audition postings and details visit dreamlandstagecompany.org . Registration opens for the winter program, Disney's Frozen Jr. on November 12. Tickets for their current production, the Disney's The Lion King Jr. are available at nantucketdreamland.org.