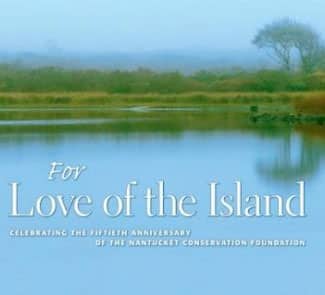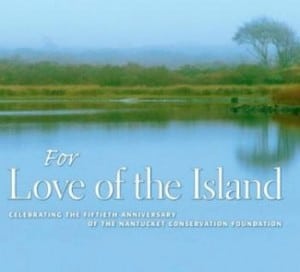 What's 50 years old and is the Grey Lady's knight in shining armor? The Nantucket Conservation Foundation, a nonprofit that owns and maintains nearly one third of the island! Since 1963, the dedicated members of the Foundation have worked tirelessly to conserve and maintain Nantucket's natural habitats; and this year marks the beginning of their sixth decade of service to Nantucket. The Foundation is easy to love. Unlike many land trust organizations, the Foundation does not require membership or charge usage fees for access to its properties. Plus, all its properties are open to the public 365 days a year from sunrise to sunset. It comes as no surprise that the vast majority of the Foundation's properties were donated to the cause.
Throughout 2013, several other Nantucket organizations will celebrate everything that the Foundation has done for the island. The Artists Association of Nantucket (AAN) is hosting A Focus on Conservation, a photography exhibition by AAN artist members. See the exhibition any time this season at the AAN Workshop, 1 Gardner Perry Lane, Monday through Friday from 9 a.m. to 5 p.m. Also, the Nantucket Historical Association is home to For Love of the Island, an exhibition that features an island map showing the most recently updated view of protected spaces. It includes historic photography of open land as well as work by contemporary Nantucket photographers. For Love of the Island can be enjoyed at the Overlook Gallery within the Nantucket Whaling Museum, 13 Broad Street during normal museum hours.
Thanks to a generous grant from the Ferguson Family Fund, Mill Hill Press of Nantucket has produced a hardcover commemorative book version of the exhibition For Love of the Island. The book can be purchased at the NHA Gift Shop, Mitchell's Book Corner, or Nantucket Bookworks.