If you're on the island long enough you will eventually hear the joke "What do you call a Nantucketer with two jobs?" "Retired." The work schedules most island residents have leads us to rely on Nantucket take-out food options on a regular basis. Lucky for us, Nantucket "fast food" choices are much better than those in most of America: no Big Macs and Nuggets for us!
Within our range of 14 miles by 7 miles, we count more than two dozen options for takeout. Several of Nantucket's fine dining restaurants like Fifty- Six Union, The SeaGrille, and Atlas also offer menu items to go, which is a real plus when you're hungry for Clams Casino and Truffled Frites or Parmesan Crusted Swordfish or Lamb Skewers and Carolina Pulled Pork but your 2-year-old is not ready for a civilized meal.
Here are some staff picks and insider tips for takeout food on Nantucket…
 Downtown Nantucket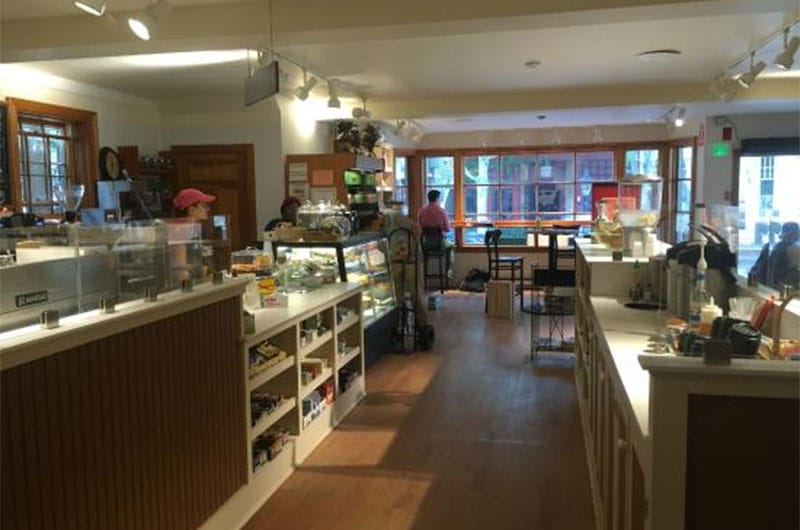 The Bean: 4 India St. 508-228-6215; TheBeanTakeout.com This landmark Nantucket coffeehouse is operated by the island's only coffee roaster, so you can count on getting a great cup of coffee. When they expanded their location, they added a delicious selection of soups, salads, flatbreads, and sandwiches. Our favorites are the Funghi Sandwich (roasted portobello, provolone, arugula, sun-dried tomatoes, & balsamic ) with an Iced Coffee or the Tacchino (turkey, spinach, tomato, onion, Swiss cheese, banana peppers, & Russian dressing) with a Dirty Chai. TIP: order online at thebeantakeout.com for fast service.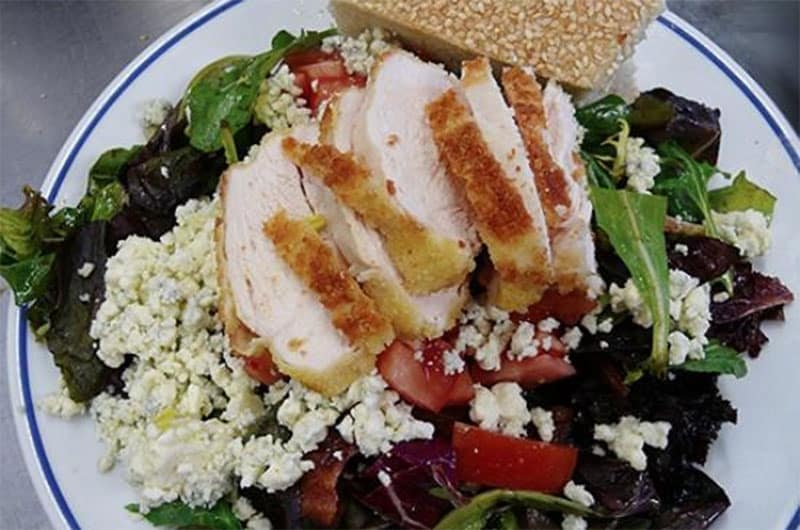 Centre Street Bistro: 29 Centre St. 508-228-8470 Chef owned & operated, this is where many in-town business owners order their lunches to go. We've sampled each item on the menu and loved every one, which make choosing favorites particularly difficult. Their Tomato Soup is the best we've ever tasted. And we keep going back for their Crispy Chicken Salad (avocado, tomato, bacon, blue cheese, & chicken breast) and their luscious Goat Cheese Tart over greens with raspberry sauce. TIP: Add a freshly baked cookie to your order. Doesn't matter what kind, just get one!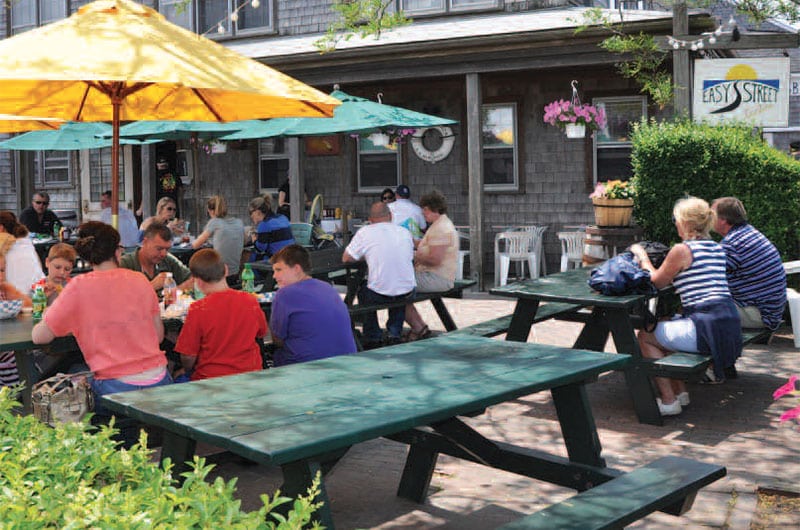 Easy Street Cantina: Broad & Easy Sts. 508-228-5418 Their menu includes tacos, fresh seafood, burgers, sandwiches, subs, and wraps, breakfast sandwiches— most items are under $10, which makes it a great place to feed the family! Everything here is made fresh to order, even the fried clams are hand-breaded, and the cookies are freshly baked from the Nantucket Cookie Company in the same location. Our top picks here are Fish Tacos, the hefty Beef Burrito, and their Cheddar Fries. TIPS: Dust the fries with Bartholomew's Nantucket Spice before you dip into the creamy cheddar sauce and if you're heading Off on the boat, call in a order for a Box of Tacos for the trip across the pond.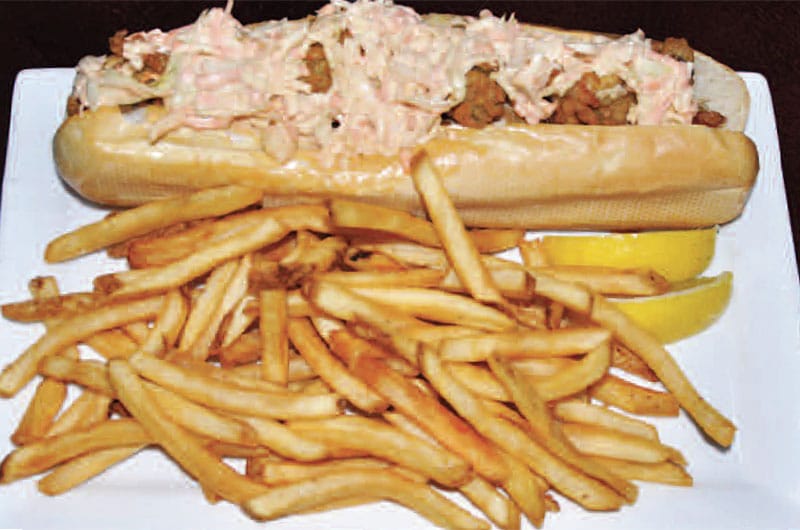 Rose & Crown: 23 S. Water St. 508-228-2595 Burgers are our first choice for takeout from this island hotspot! Our top choice is their Smokehouse Burger, with smoked gouda, bacon, BBQ sauce and crispy onion straws. Our staffer who doesn't eat meat, swears by the Crown's Fried Oyster Po'Boy. TIP: Don't take them out—order these to eat in and listen to the live music Thursday and Saturday evenings.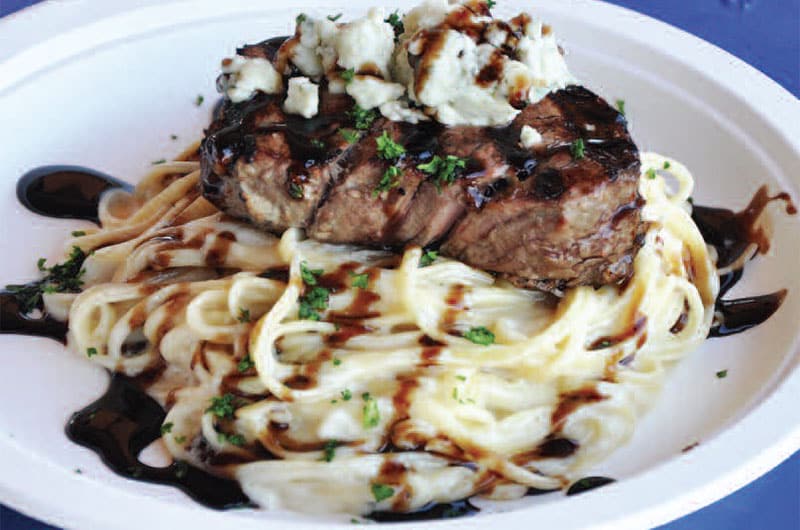 The Jetties at Jetties Beach: 508-228-2279 While not exactly downtown, Jetties is an easy walk from town, and well worth it. They're open only weekends now, but on June 16 they'll be open 7 days a week for the summer. With a location directly on the beach, it's a short walk from the restaurant to your beach blanket for a picnic while you watch a beautiful sunset. Our top choices here are the summery Caprese Thin Crust Pizza (roasted tomatoes, basil, mozzarella, alfredo sauce, and balsamic drizzle) and the Steak Gorgonzola Alfredo, with a 7-ounce filet nestled into the linguini alfredo. TIP: Arrive right at 5pm for dinner; The Jetties is very popular with locals who stop by after work.
 Mid-Island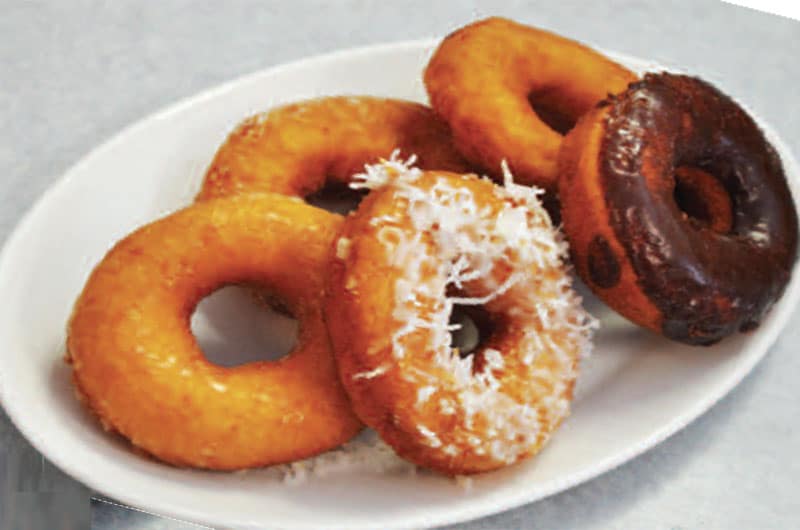 Downyflake: 18 Sparks Ave. 508-228-4533 If you love breakfast, you'll love The Downyflake. In business for 80 years, this eatery is a Nantucket tradition that serves breakfast all day, every day (plus lunch Monday-Saturday). Their entire menu is available for takeout, but it's their Donuts (espcially the coconut) and their Scotch Irish Cake that our staff cannot resist for takeout! TIP: Go early, especially on Sunday when this is a favorite stop after church, they open at 6 am; and ride your bike here to avoid parking congestion.
 Faregrounds: 27 Fairgrounds Rd. 508-228-4095 Centrally located with plenty of parking, Faregrounds is the venue for Rotary lunch and for many island functions They're known for their pizza, but our favorite takeout foods from Faregrounds are their Potato Skins stuffed with broccoli, bacon, and cheese and their Faregrounds Fish Fry with fresh cod. TIP: Have a Strawberry Lemonade or Peach Mojito in their pub while you wait for your takeout, but ONLY if someone else is driving home.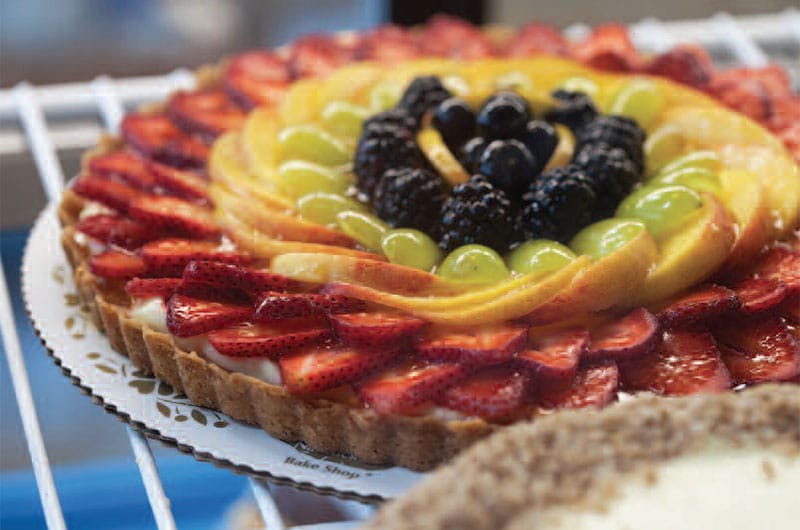 Nantucket Bake Shop: 17.5 Old South Rd. 508-228-2797 For decades, this island bakery has received high praise for their fresh breads (especially their Portuguese Bread & Cheese Bread) and their freshly made donuts (the Boston Cream is sinfully good). But our staff pics are their Apple Turnover with a hazelnut coffee and their Fruit Tart with strawberries, nectarines, grapes, blackberries, and blueberries beautifully arranged over a satiny pastry cream. TIPS: Order your Fruit Tart in advance, as they are made fresh and sell out quickly. And stop by early in the morning for the best choice of donuts.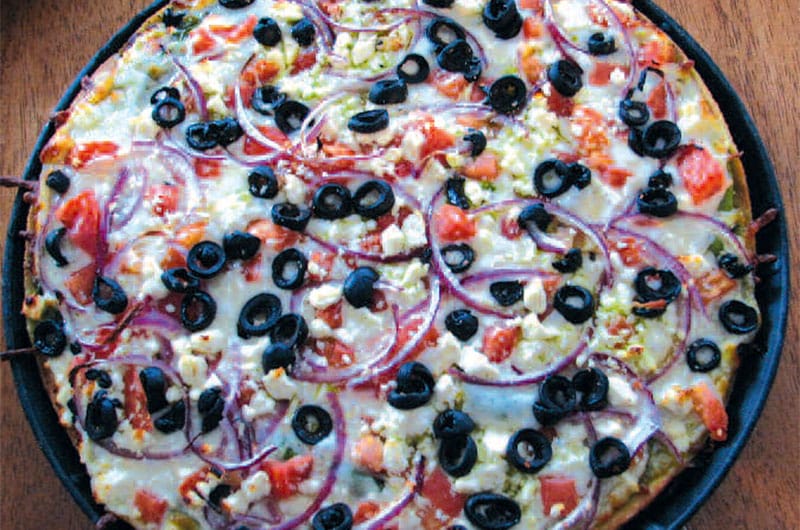 Sophie T's Pizza: 7 Daves St. 508- 325-6265 This family-friendly favorite makes great pizza, but their subs, soups, salads, stuffed shells & lasagna are terrific, too! Our favorite pizzas here are their White Pizza with house-made pesto, diced tomato, and blended cheese and their Greek Pizza with spinach, red onion, pesto, tomato, black olives, mozzarella & feta. TIP: order a salad with your pizza, Sophie T's salads are perfectly sized for sharing.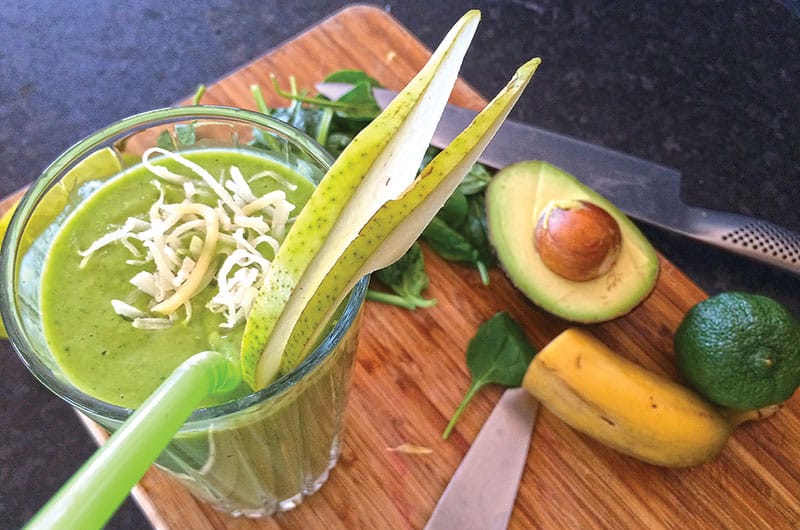 Yummy: 63 Surfside Rd. 508-228-2712 Their name says it all—ymmy baked goods, ice cream, smoothies, clams, burgers, and sandwiches, all on your way to or from Surfside Beach. Our pick here is their Stoking Falafel with housemade hummus, baby arugula, grape tomatoes, red onion, tzatziki sauce, on pita bread. TIP: Parking is in the back, but ride your bike to Yummy for an easier approach, or take the bus because they're right next to an NRTA stop.
 A Little Farther Out –
(ride a bike, take an NRTA bus, or drive)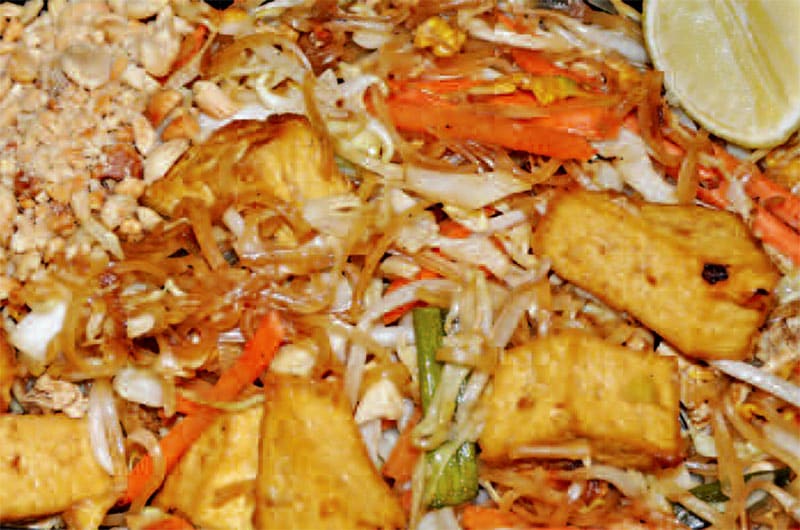 Siam to Go in Nantucket Ice, 10 Backus Ln. 508-228-7426 This is one of two eateries on the island specializing in Thai cuisine, and our staff pick at Siam to Go is their Fried Tofu Pad Thai, the thin tender rice noodles tossed with egg, bean sprouts, cabbage, carrot, and scallion with crushed peanut and lime. TIP: order this with a sweet and creamy Thai Iced Coffee and their Banana Spring Rolls.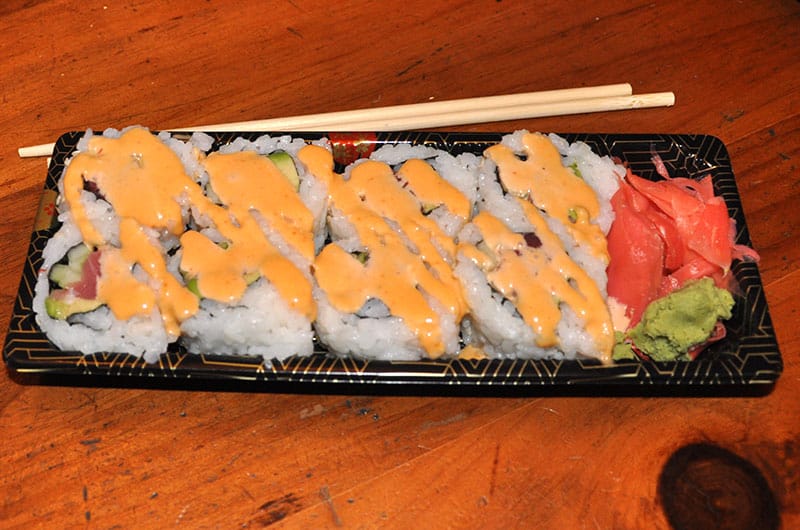 Thai House: 118 Old South Rd. 508-680-1522 We love the Fresh Rolls at this Thai restaurant, but our favorites here are from their Sushi Menu. They serve more than a dozen rolls, and our top pick is their Spicy Tuna Roll, one of the best and most reasonably priced on the island. TIP: Double the order. After you give each of your friends a taste, you'll want more!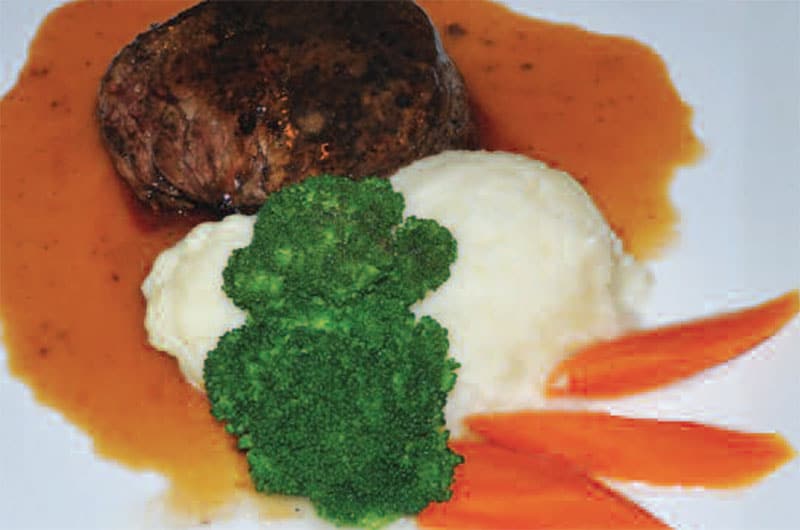 Crosswinds: at Nantucket Airport, 508-228-6005 We love the nightly specials at this island eatery—the food and the price! Tuesday is Steak Night when you take home steak dinners for two for $25.90. Thursday nights you can order a half-rack of delicious Crosswinds BBQ Ribs for under $12, and Friday Fish & Chips are just $9.95. TIP: Crosswinds is open even when everyone else is closed: 365 days a year.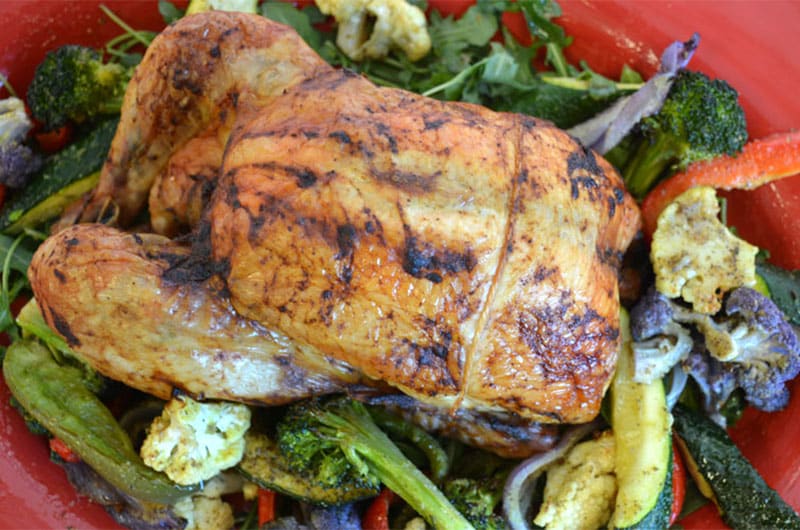 Annye's Whole Foods: 14 Amelia Dr. 508-228-4554 Not enough people think of Annye's when they want takeout: here you can get globally inspired hot lunches & family style dinners, wraps, sandwiches, gourmet soups, fresh salads, with gluten-free, vegetarian &vegan options. Bring home a Roasted Chicken with seasonal veggies when you're short on time and dinner is served. TIP: Take home a biodynamic wine from the selection at Annye's to complete your meal.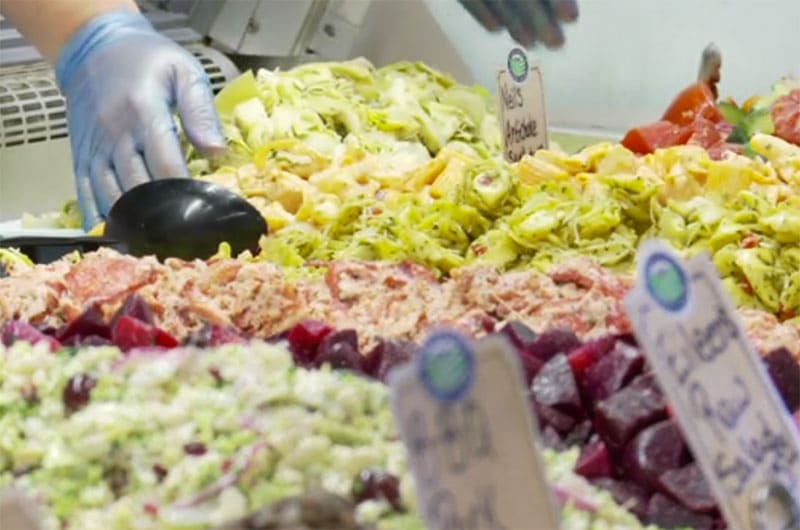 Bartlett's Farm: 33 Bartlett Farm Rd. 508-228-9403 Farm-fresh food to go with two expert chefs in their kitchen… need we say more? Our farm favorites are the Tuna Sandwich paired with their Goat Cheese Spread with sun-dried tomatoes and pesto with a bag of pita chips and a Lemon Bar from the dessert selection. TIP: The farm is a short drive to Ladies Beach or to Cisco Beach for a summer picnic!