The entire Nantucket community is invited to submit their artwork and cell phone photographs to be included in the May 24 Artists Open and Cellography exhibitions at the Artists Association Cecelia Joyce & Seward Johnson Gallery, 19 Washington Street. An opening reception will be held on Friday May 24, 6 to 8 pm in the downtown gallery.
"The majority of our exhibitions exclusively showcase the work of our AAN members, however during this exhibition, we're delighted to invite community members and non-AAN artists to participate in this special show, which is one of four open shows we're offering this season," said AAN artist director Robert Frazier.
For the ninth consecutive year, AAN is also pleased to invite cell phone photographers to submit images for the Cellography exhibition. "This popular show-within-a-show is displayed in the old school style of photos hanging from clothespins, as if drying in a darkroom," said gallery manager Peter J. Greenhalgh. "It's a wonderful opportunity for the public to showcase their cell phone photos in a simplistic yet refined style."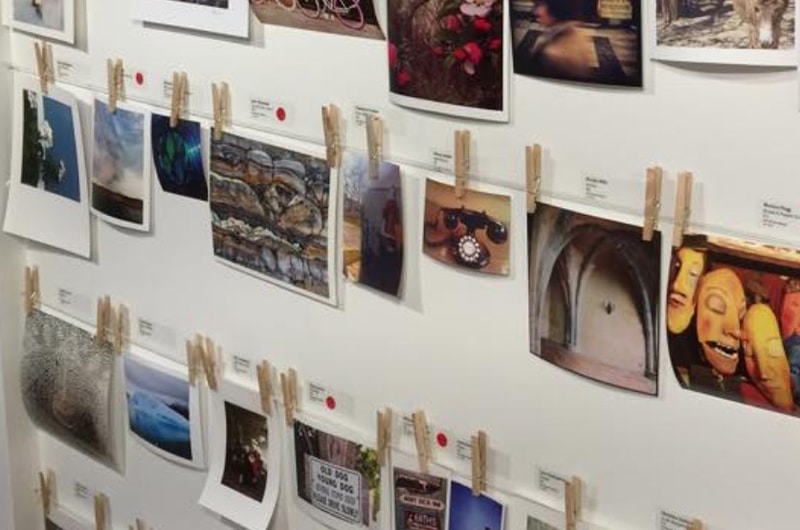 AAN member and island photographer D. Clyde Myers will once again curate the Cellography display. Artists who wish to participate in Cellography may bring up to five unframed photographs for sale. The photographs must be no larger than eight-by-ten inches in size and should not be framed.
Participants in Artist Open may drop off one or two regular submissions for the exhibition, and/or five cellography works on Tuesday, May 21 at AAN's 19 Washington St. gallery between 10 am and 5 pm. Art must be professionally presented, and pieces may be juried for space.
The Solo Show Spotlight Artist during this exhibition is Michele La Maitre, who is an island photographer of note.
Artists Open will be on display from Friday, May 24 through Monday, June 3 at the Cecelia Joyce & Seward Johnson Gallery, 19 Washington St., a stone's throw from Main Street in the heart of Nantucket's Cultural District. The gallery is open Monday – Saturday, from 11 am to 5 pm.