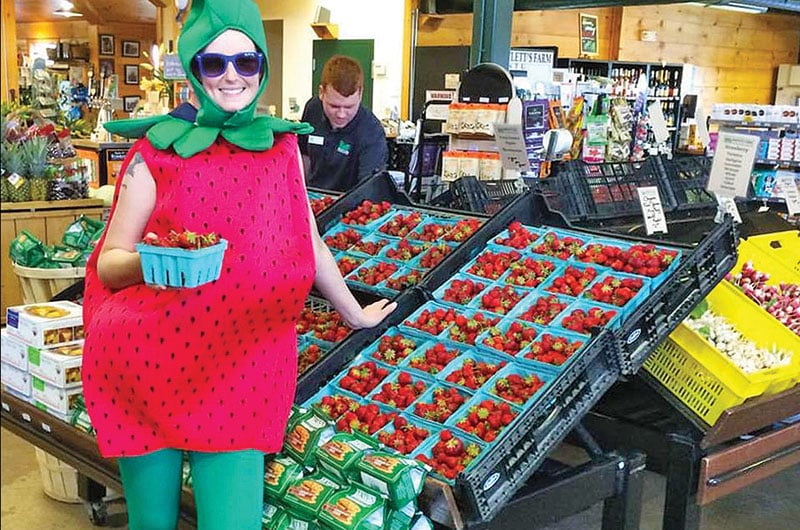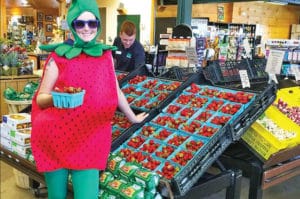 Last week pick-your-own strawberry season started at Bartlett's Farm. This week, the farmers at Bartlett's will celebrate this sweet red harbinger of summer with their annual Strawberry Festival on Monday, June 27.
From 11 am to 3 pm, in the big field next to the Bartlett's market, will be face painting, samples of strawberry panna cotta made by the farm's chefs, a strawberry jam contest, and crafts for kids. Pick-your-own-organic strawberries for just $5 a quart before, during, and after the festival, from 8 am to 6 pm. Starting at 12 noon Bartlett's will hold a strawberry hulling contest, and from 1 to 3 pm, they'll offer pony rides for kids 10 and younger. From 2 to 5 pm in the market, Bartlett's will host a wine tasting.
Both professionals and amateurs and even youngsters can enter the strawberry jam contest. In order to enter your jam, two jars must be brought to the farm by 10 am on Monday, June 27, for registration. At the festival the public will taste and judge the jams.
The Hulling Contest will test who can hull (remove the stem) from 20 strawberries the fastest. Registration begins at 11 am and there are 5 contestants per age group: 1st & 2nd graders; 3rd & 4th graders; 5th & 6th graders; and age 18 and older.
Bartlett's Farm is Nantucket's oldest and largest family-owned farm. For more than seven generations, the Bartlett family have cultivated the land to feed their fellow islanders.
The Bartlett's Farm Strawberry Festival is free to attend, and there's plenty of parking.