Commonly asked questions and misunderstandings about antiques… and the odd or end fascinating bit!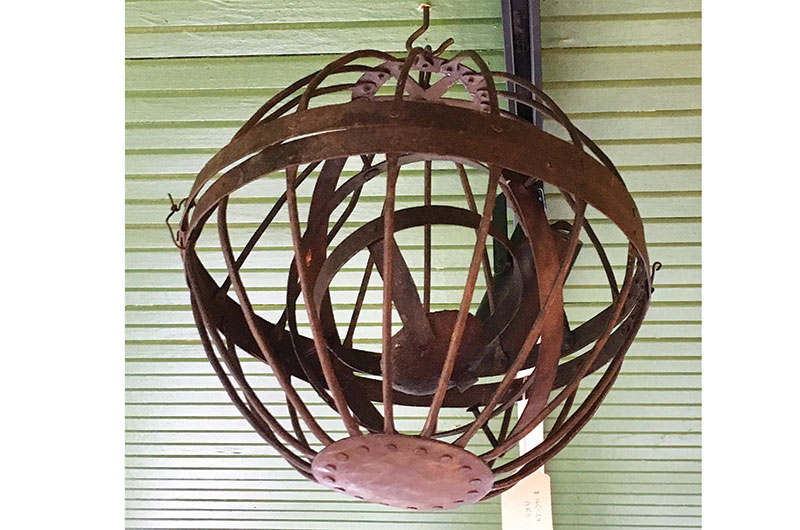 On board ships (and now in antiques shops) one often finds whale oil lamps, candleholders, compasses and barometers held by hinged circular frames that pivot so that the instrument remains ever upright and even, no matter how the vessel pitches and yaws. The clever device: a gimbal. First described in ancient Greece (in the Second Century B.C.), this crucial invention is still used today, and in fact is a necessary precursor and component to the gyroscope, without which we couldn't have reached the moon, or explored the limits of our solar system with the Hubble telescope. And on those old Nantucket whaleships? Yes, even Macys used gimbals!
Antiques Snippets are provided by Jack Fritsch, proprietor of the Antiques Depot at 2 S. Beach Street (across from the Nantucket Yacht Club) NantucketAntiquesDepot.com .