Featured Restaurant: Easy Street Cantina
by C. Oscar Olson
With all the restaurants on Nantucket—and there are many—there are very few that can please every patron and every palate. There are even fewer that can provide ample seating for the whole family, be it indoors or out on a spacious brickpaved patio. Just one comes to mind: Easy Street Cantina. 
Inside the restaurant, you can embrace the fast pace and hustle of the hard-working staff and take in the smells of the marvelous mix of dishes being cooked up. Outside the open air and privacy-providing shrubs and greenery makes it serene. Take in the tourists coming and going from the boat, the lulling calls of gulls overhead, and spacious views of the bounty of boats dotting the harbor. It's all too easy to forget you're in the heart of downtown, but in the best way possible. On the night we dined, kids in tow, we cozied up on one of the many patio picnic tables. 
If you don't know what you want to order, worry not. Easy Street comes complete with breakfast, burgers, seafood, tacos, and too much more to list. All of it prepared just the way you like and all of it served any time of day.
We started our dinner with one of our favorites: Popcorn Shrimp. Piping hot and perfectly poppable, these tender seaside delights are lightly breaded and as addictive as they are tender and delicious. They're served alongside a cup of slightly spicy mustard sauce for dipping. We only wished there were more to go around.
Another awesome option are the Fried Clams. Big belly and so full of flavor, they're very fresh, simply prepared, and melt in your mouth delicious. We ordered them as a Clam Roll and they needed no fixings, but the tangy tartar sauce on the side certainly doesn't hurt. It's a recipe that Bart, the man at the helm, has been making for more than 30 years—rich and unique with ingredients like fresh lemon, chopped dill, Dijon mustard, and a hint of tarragon. The roll was brimming with clams, and there were plenty to go around.
There just aren't enough tacos to be found on Nantucket, but Easy Street Cantina has you covered. When you're in the mood for Mexican food, dive in to any one of their classic south-of-the-border staples. Their Fish Taco is unique: flash fried and flaky as can be with a crispy crust. Order it in a hard-shell or soft, and with or without sweet corn, cool lettuce, red ripe tomatoes, and sour cream.
With the recent addition of the Easy Street Park and many more outdoor options across Nantucket, your can also take your meal to-go. Everything on the menu can be boxed, bagged, or wrapped for convenient treats any time, anywhere.
The Cantina's take on a Lobster Roll is a little different than the rest of the pack. The sweet, flaky croissant bun matches the delicacy of the tender lobster meat in a way that wowed us. It's served warm with a cool slice of tomato and iceberg lettuce on the side. A squeeze of lemon is a must.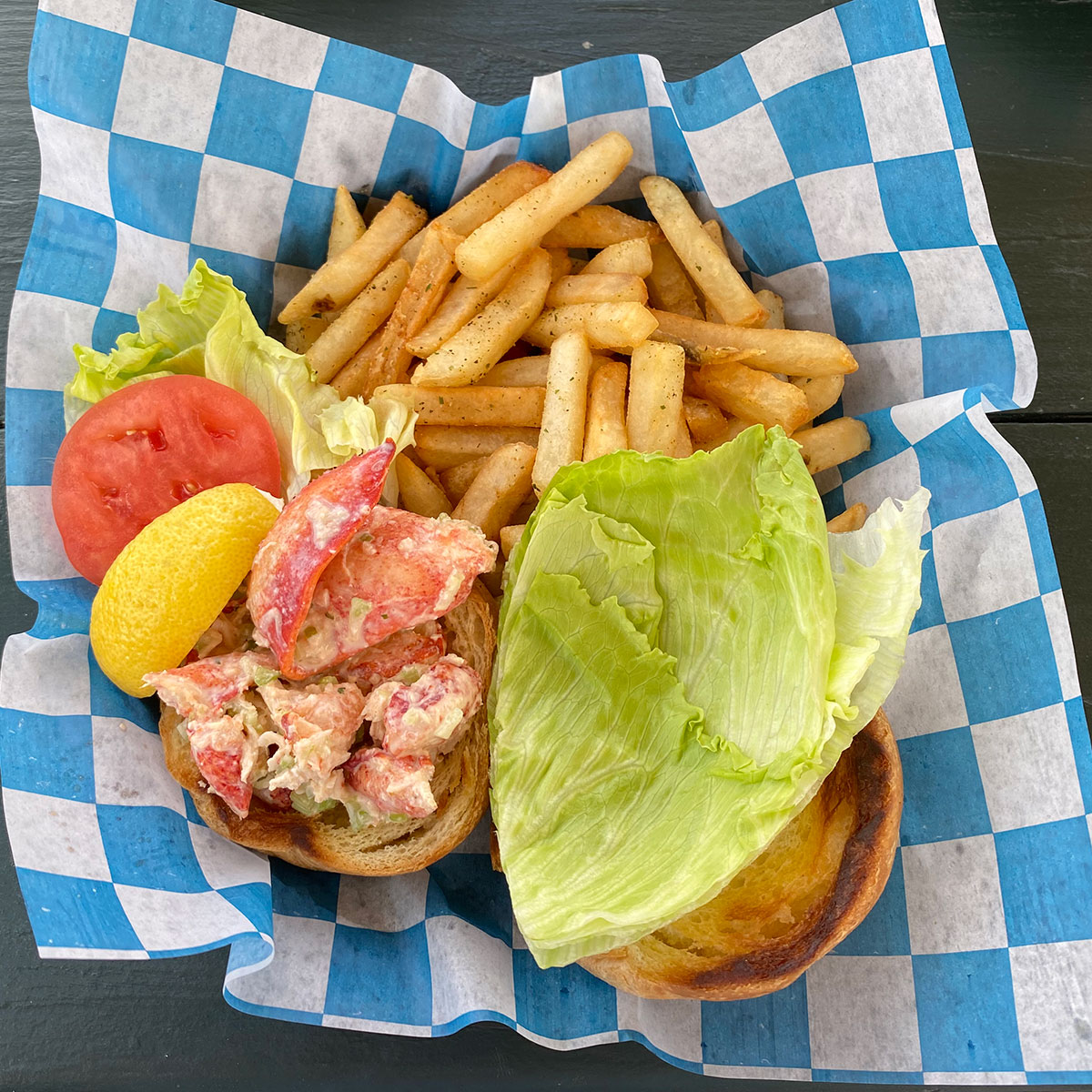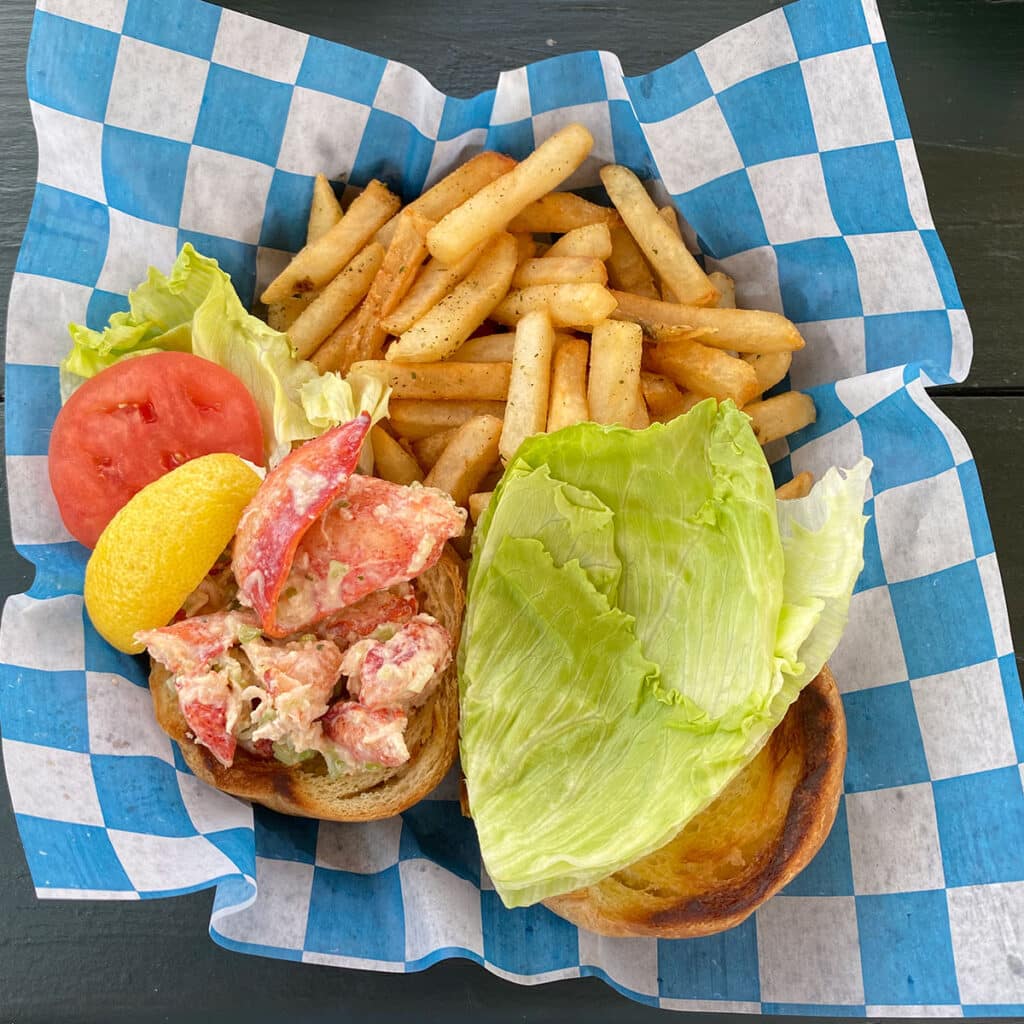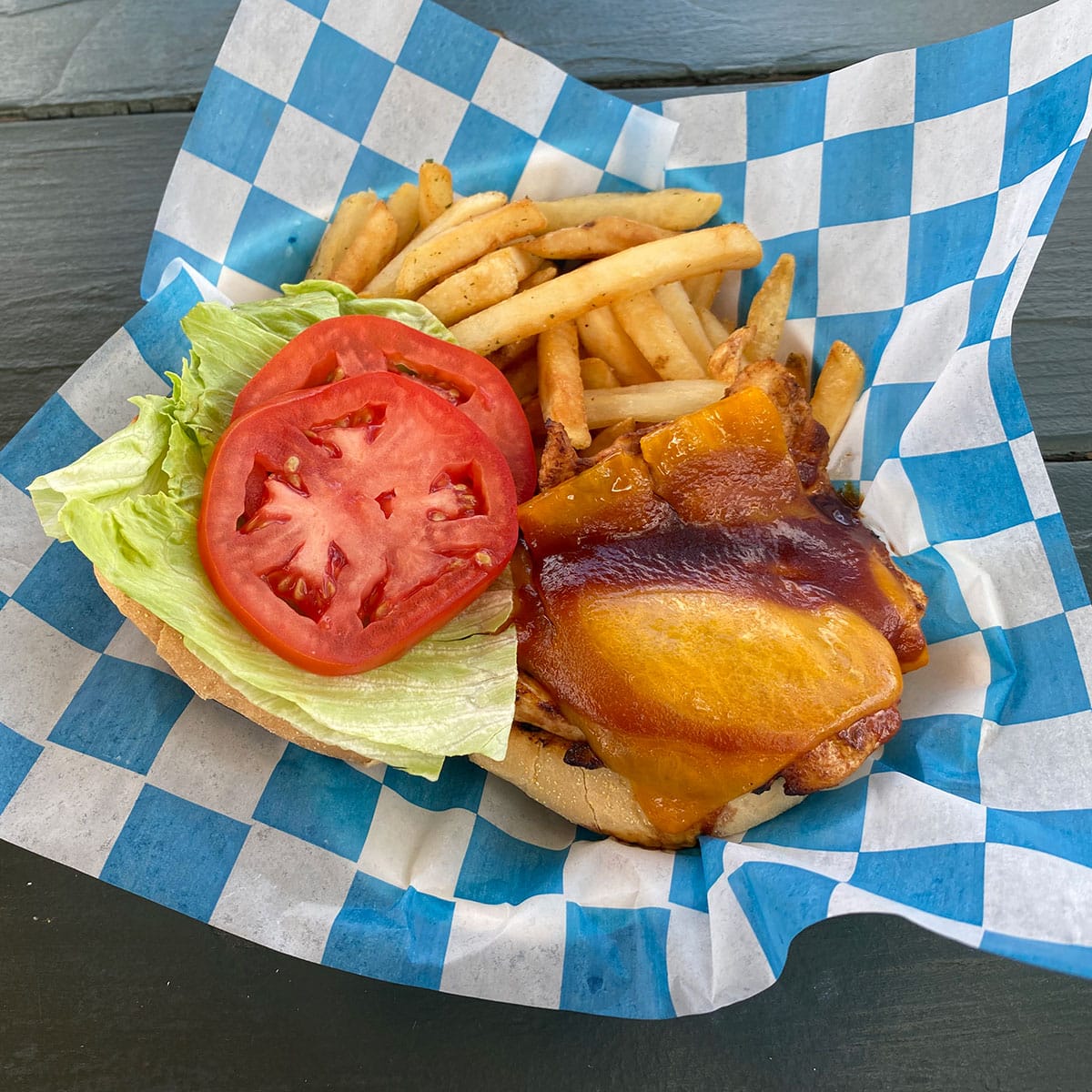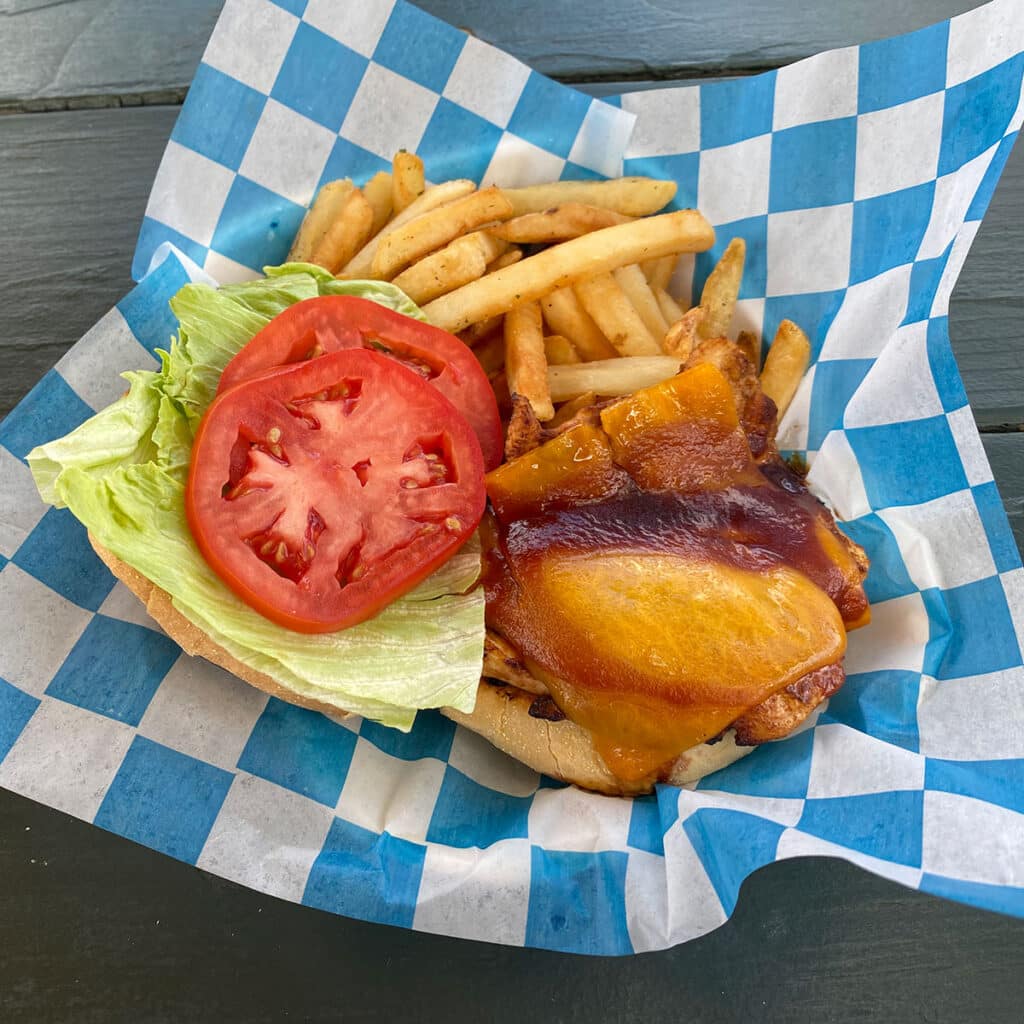 One of our favorites of the evening was the Chicken Teriyaki Sandwich. It was so succulent and glazed with another one of Bart's decade's old recipes. The Polynesian sauce has been a trick up his sleeve since The Cantina got its start—it's sweet and savory all at once with a luster that can't be matched. Enjoy it on a bun or atop a fresh garden salad.
Check out nantucketcookie.net for great gifts or something to savor later. Also available at the restaurant, in addition to their assortment of freshly baked cookies, you'll find a variety of other treats, including real Nantucket sea salt, and our absolute favorite seasoning: Bartholomew's Nantucket Island Spice. It's the reason the fries here are so addictive, and almost everything else on the menu gets a shake of this superb seasoning featuring the flavors of 65 ingredients.
Sometimes, breakfast for dinner is just what you need, and lucky for us breakfast is available all day long at Easy Street Cantina. Dive into pancakes, breakfast sandwiches, burritos, or our favorite: Omelettes. Out of the five fantastic options, our favorite is the Veggie Omelette. It will fill your belly any time of day and is packed with a powerhouse of fresh vegetables. Spinach, mushrooms, onions, bell pepper, tomato, and a healthy helping of cheddar make this one for the books. The egg is set yet not overdone and all the ingredients are in unmatched balance.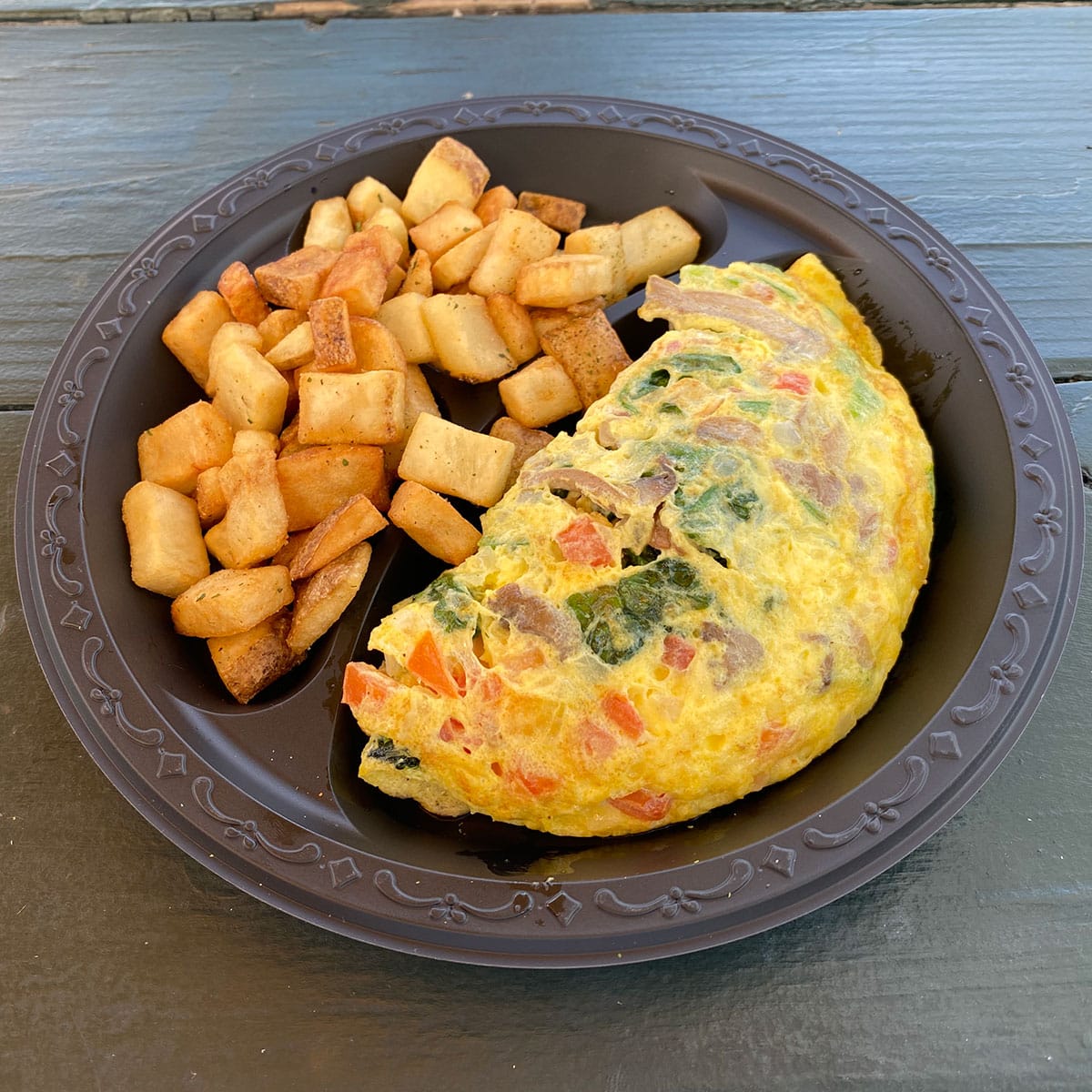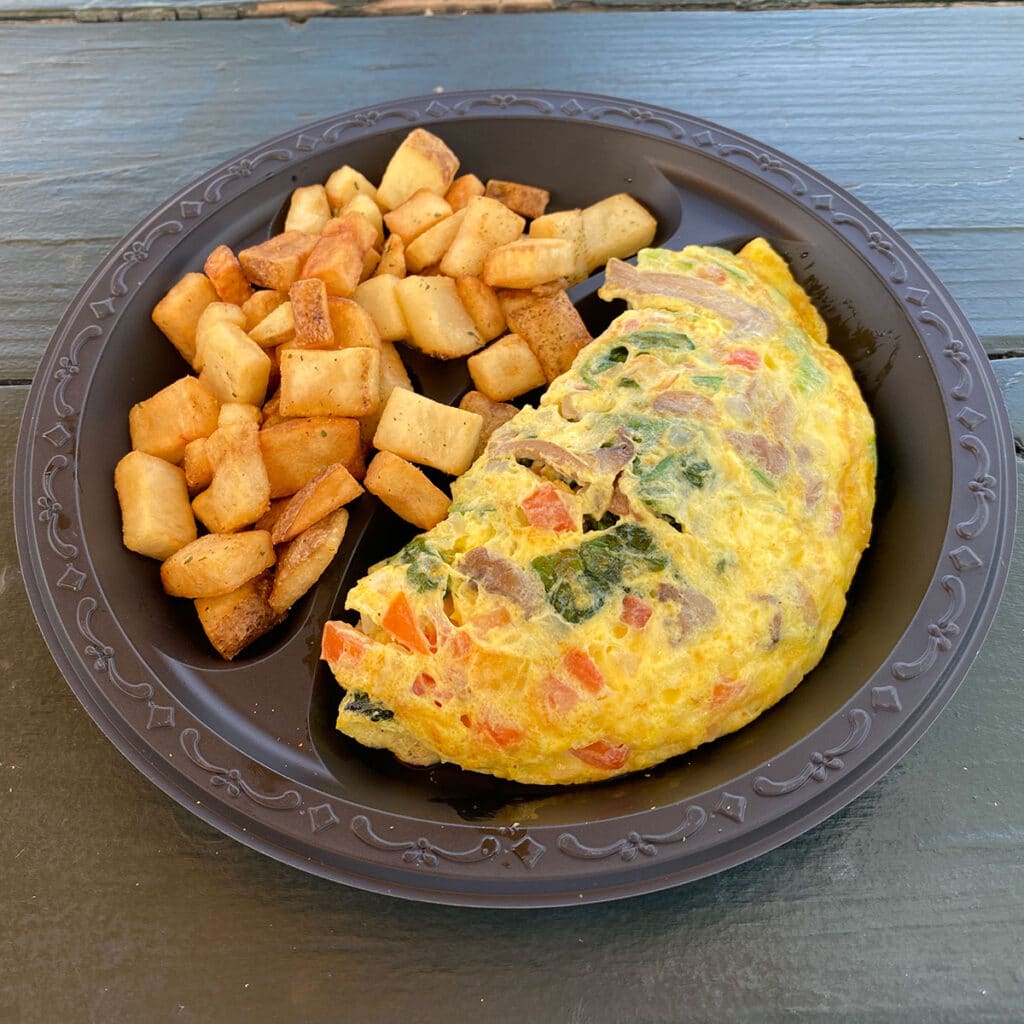 We never neglect dessert, so lucky for us Bart has added some sweet treats to the menu this summer. The Berry Blast Milkshakes are as tasty as they are picture- perfect, and there are four unique flavors to help cool you off after hot summer day. They're all sweet, silky, and loaded with real fruit.
The standout shake for the kids was Peach Party, with smooth, round fruity flavor and texture to boot. The adults in the room preferred the Strawberry Blast. As fresh as it gets and full of flavor, it was the most satisfying end to a terrific time on Easy Street. Also available are Blackberry Blast and Blueberry Blast. Stop by Easy Street Cantina to pick your preference.
They say your can't please everyone, but Bart and his team on Easy Street have found the formula. The food is fresh and flavorful, service is fast, friendly and efficient. We just know we'll be back for their famous Fisherman's Platter before summer comes to a close.
Easy Street Cantina • 508-228-5418
Corner of Easy & Broad Streets • easystreetcantina.com
Open Every day
Breakfast foods served all day with prices from $10.95 to $12.95
Prices range from $6.95 to $29.95
Indoor Dining, Outdoor Dining, & Takeout • Party Platters available
Home of the Nantucket Cookie Company:nantucketcookiecompany.net