by Suzanne Daub
The laughs start at rise, from the moment wide-eyed Gus enters the posh upstairs bedroom of a Manhattan townhouse, staggering under an armload of coats from the famous partygoers "downstairs." He unceremoniously dumps them on the bed, then wanders starstruck through the room. The expressions and physical comedy of Sterling Gates sets the tone for TWN's very funny production of It's Only a Play, the affectionately snarky, fast-paced farce about life in the theatre.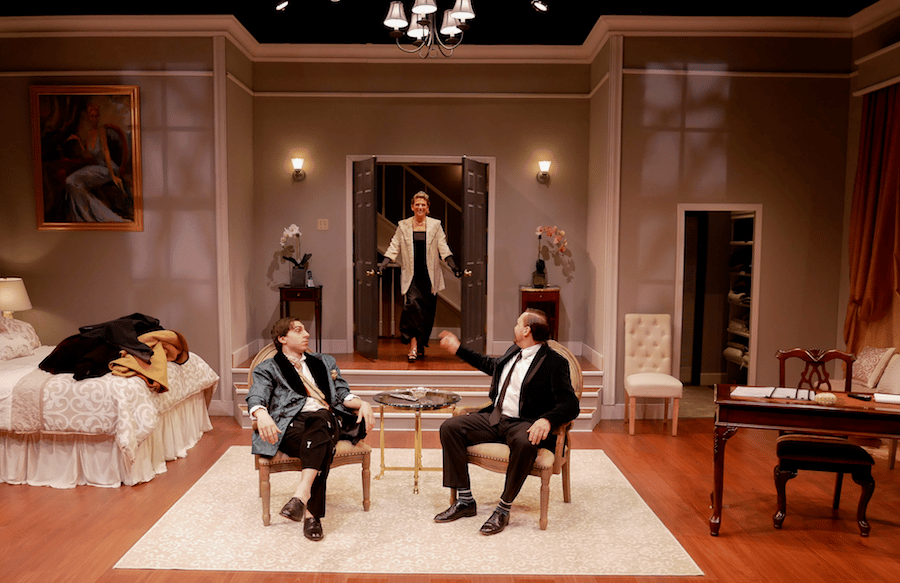 Written by Tony Award winner Terrence McNally, who confesses that he's never forgotten a review of his first play in which the critic wished "the parents of the playwright had smothered him in his cradle," this play spares no one. There's James Wicker, the egotistical and sarcastic yet engaging tv star and best friend of the sincere and everhopeful playwright, Peter Austin. Julia Budder, the naive but well-meaning dilettante bankrolling the play and hosting the after-party, is constantly mangling famous quotes. They're joined by Victoria Noyes, a coke-fueled film actress trying to regain her stardom while on parole; Ira Drew, the arrogant theatre critic who secretly wants to be a playwright; and Frank Finger, the wildly successful neurotic director with a touch of kleptomania who desperately longs for a flop.
The play mercilessly pokes fun at the narcissism of actors and the conviction of all involved that only Theatre matters, to the point where they mute tragic and dramatic news stories till the allimportant reviews of their show come on tv. While you don't have to be a frequent theatergoer to enjoy this comedy, it will be funnier, and its references more pointed, if you have some knowledge of Broadway. Viciously funny though it is, the play is not all jabs and insults, the innocent optimism of Gus is heartwarming, Scott Corry is fun to watch as the delightfully sleazy critic, and Booth as Austin and Sarah Fraunfelder as Budder both deliver sincere expressions of love for theatre and its role in life.
Acts one and two take place on the same set: Budder's bedroom, where the ensemble anxiously waits for reviews after opening night of Austin's newest play. The set is arranged to give each cast member a Grand Entrance, and designed to perfectly imply the off-stage action. Locals will appreciate strategically placed details like Hostetler sculptures and a portrait by John Devaney.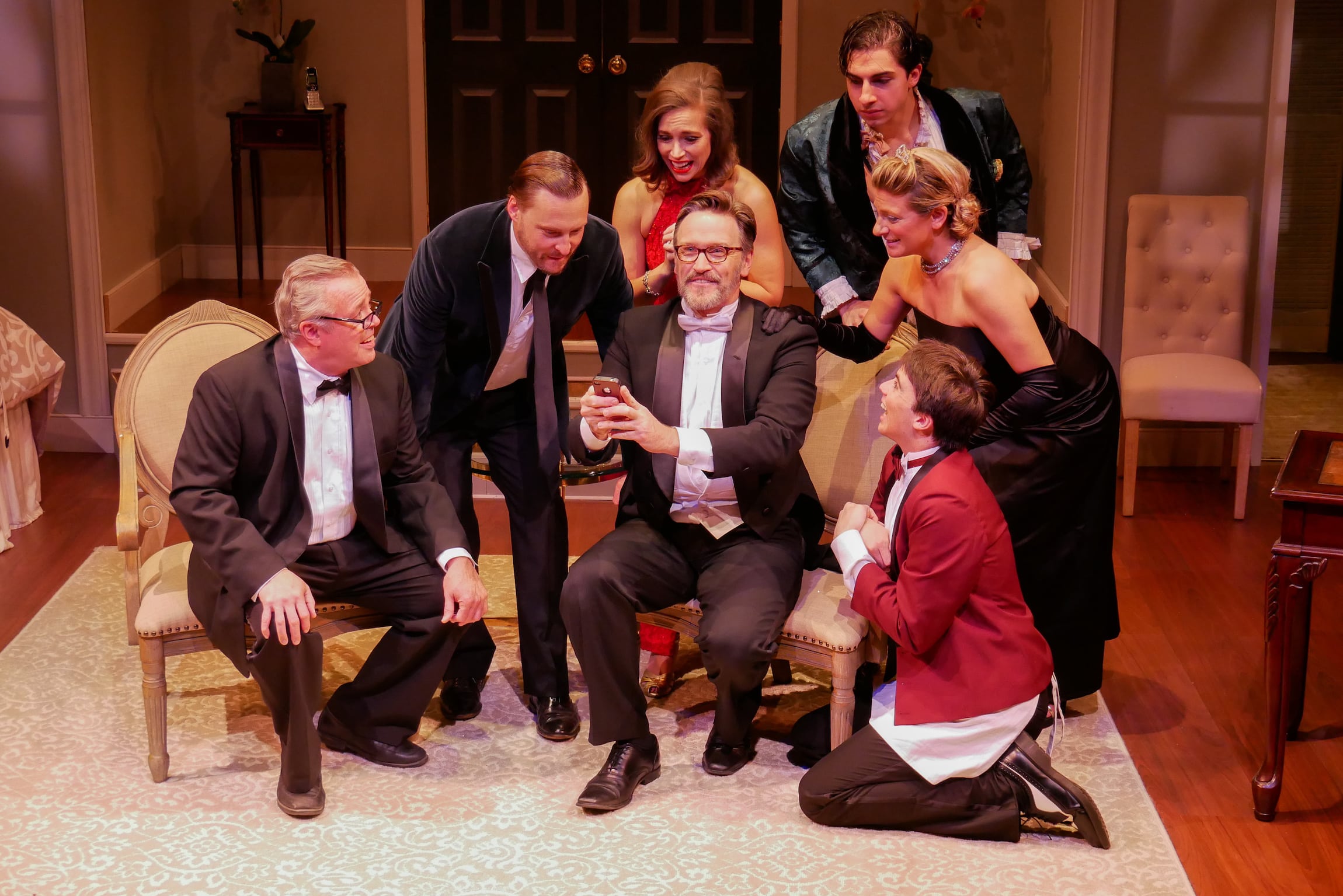 Staging and pace are superb, and TWN Artistic Director Justin Cerne and Director Jedadiah Schultz have perfectly cast the roles, assembling actors who have great stage presence, good comedic timing, and the chemistry to pull off this "comedy with serious overtones," as Austin describes his play in It's Only a Play. While every part is well-acted, Rian Jairell as James Wicker, Tim Booth as Peter Austin, and Kamal Sehrawy as Frank Finger give stand-out performances—expressive, energetic (in the case of Sehrawy, manic), slightly wacky, and convincing in their roles. They draw in the audience until by the end of the play, the audience willingly plays a role in it.
This play about a play within a play makes for a fiercely funny evening of lively entertainment.
Theatre Workshop of Nantucket's production of
It's Only a Play
is performed in Bennett Hall, 62 Centre Street,
at 6pm on June 14-16, 26-28, 30, & July 5-7 with
Sunday matinees at 3pm on June 17 and July 1.
Tickets are available at theatrenantucket.org and
the TWN Box Office: 508-228-4305.