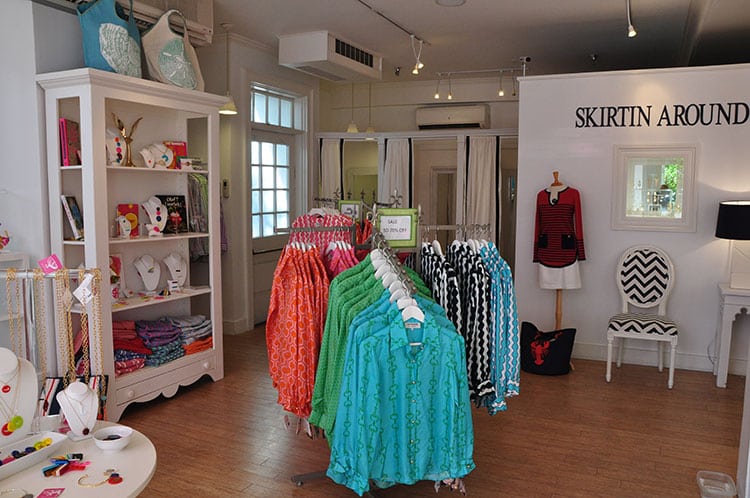 Whenever I am walking or driving past the boutique, Skirtin Around's window display catches my eye. I am known to have a slight obsession with unique fabrics and bold patterns, so their shop really stands out to me. Much like a piece of artwork, their clothes have a distinct styling that you can pick out in a crowd.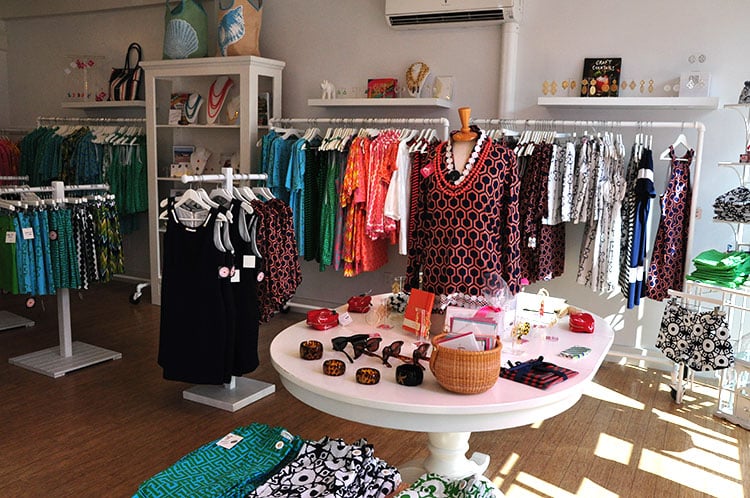 Lisa Barfuss, owner and designer, launched Skirtin Around in 2000 with her business partner and husband Andy. She got her start by making skirts using interesting patterns for herself and her friends. Demand quickly increased and one good skirt design has evolved into a complete clothing line for women, including dresses, tunics, shirts, shorts, skirts, and coats. Today they have three signature stores on the East Coast, as well as products in over 250 retail stores worldwide.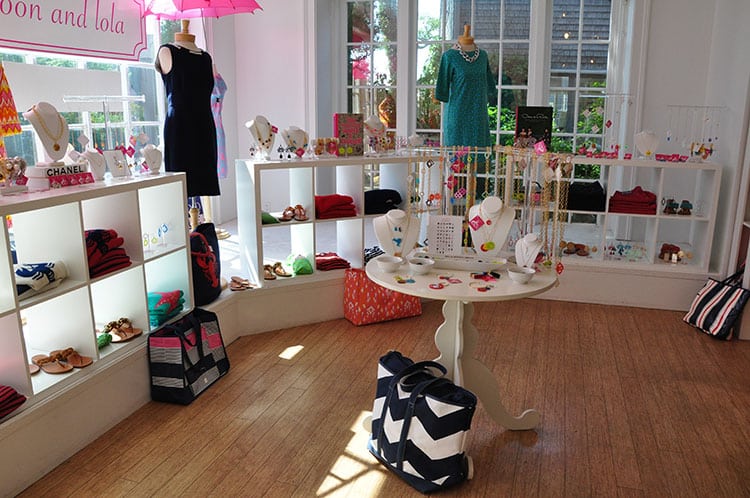 Their pieces are comfortable, flattering, and easy to wear – ready for a casual lunch in town during the day or a fancy cocktail party at night. Patterns range from bright paisleys and lively florals to geometric and linear designs. The navy sheath dress with rope detailing along the neckline is one of my favorites, so classic and elegant with a touch of nautical Nantucket.
Skirtin Around has moved locations this year and made a couple of changes, including a partnership with Moon and Lola, a jewelry company that complements the clothing line perfectly. They have also added a small selection of men's clothing, so the guys don't feel left out. They stock long sleeve button-downs as well as khaki shorts and brightly colored swim trunks.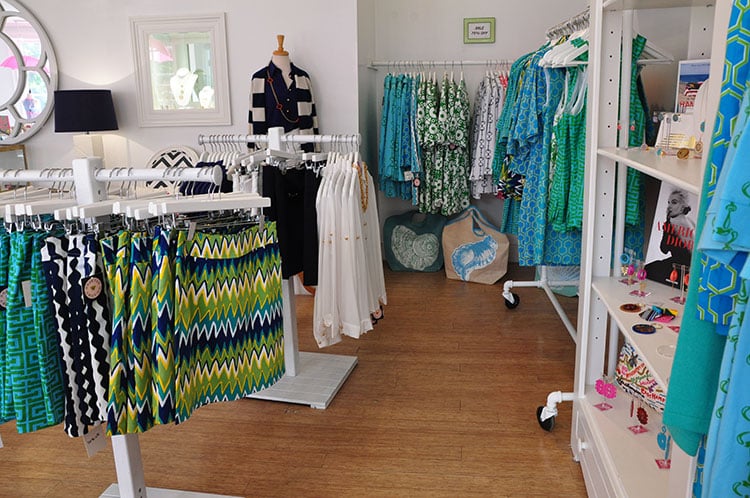 Skirtin Around is located at Zero Candle Street, across from the in-town Stop n' Shop parking lot. They are open daily in season and are currently having a sale on select spring and summer pieces, up to 70% off!