by Dr. Sarah T. Bois, Director of Research & Education for the Linda Loring Nature Foundation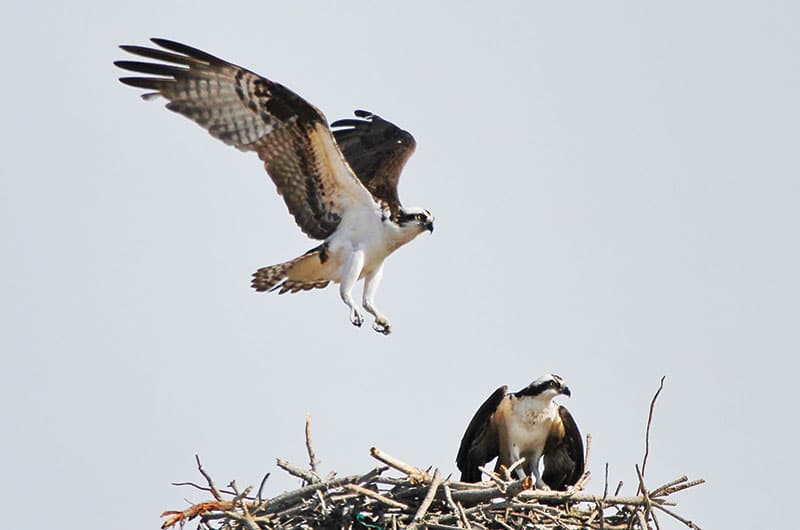 Springtime on Nantucket is a special time when muddy roads and icy sidewalks make way for budding crocuses and nesting song-birds. Spring officially begins with the Nantucket Daffodil Festival that has always been held by the Nantucket Island Chamber of Commerce on the last full weekend of April. They may need to reset their clocks, however, considering that earlier springs are happening regularly and daffodils are popping up earlier and earlier every year. In 2016, a Nantucket Garden Club member told me she was researching late-blooming varieties of daffodils to ensure she would have blooms for the 2017 Daffodil show. I think this may be an increasing trend.
Aside from the fun festivities associated with daffodils, there are many other signs of spring on the island worth looking (and listening) for. If you keep track of what you see and hear around your own home or while you're on Nantucket, you could be starting a record of "the signs of spring." Studying and recording seasonal observations is called phenology.
There are many things to note as spring arrives, but here are a few that many Nantucketers revel in as true signs of the changing season:
Spring Peepers – When they emerge from hibernation (generally in March) they are one of the first audible signs of spring. These tiny frogs that are members of the tree frog family congregate in shallow vernal pools with the males singing in harmony. For such a tiny frog, they have quite the loud, booming voice. Their calls are most vocal at dusk and can be heard from almost any small water body or pond. If you can't get out to a conservation property, just head over to Hatch's Package store on Orange St. and listen to the chorus from the parking lot.
Osprey Return – Another early sign of spring, Osprey, also known as fish hawks, generally return to the island by mid- to late March. After spending the winter in warmer climates of South and Central America, the Osprey start their migration north to set up for the breeding season. These are the large birds of prey that nest on platforms on poles around the island including Madaket, Linda Loring Nature Foundation, Sanford Farm, and the UMASS Boston Field Station, among other places. Nantucketers delight in being the first to spot the Osprey. In the past, a prize was given out for the first confirmed sighting.
Nantucket Shadbush – Aside from daffodils, there are many early flowering native plants around the island. Nantucket Shadbush is a small shrub named after the island where it is locally abundant despite its rarity elsewhere. The name "shadbush" comes from the plant's coincidental blooming with the historical running of the shad (a local fish species). The small, white flowers would be unremarkable in later spring and summer. However blooming first (before leafing out) among the remnants of winter gives this plant a special place as a harbinger of spring. Nantucket Shadbush can be found along the south coast and in many conservation properties with a mix of grassland and low shrubs.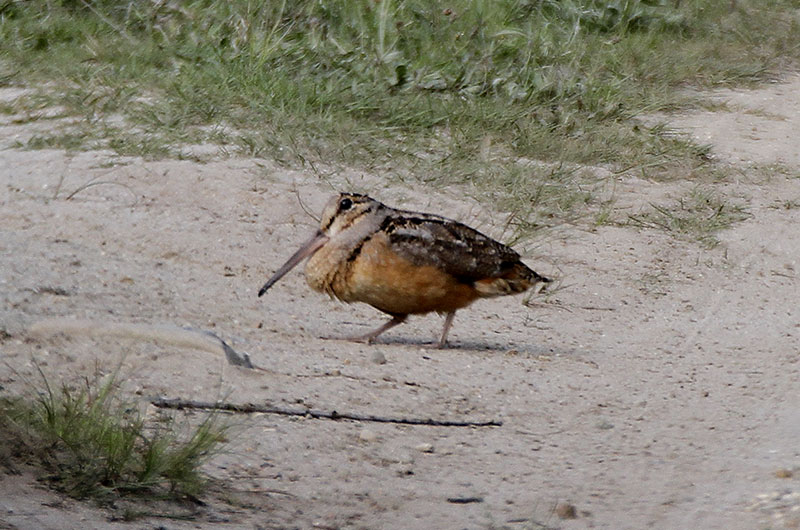 Woodcock – One of the most unique birds both in terms of look and habit, the Woodcock is a small, stout member of the shorebird family found primarily among the pine forests and shrubs. This expert in camouflage can be elusive visually, and is more often heard. Springtime brings the Woodcocks mating season with amazing aerial displays at dusk. The male will perform a "sky dance" soaring high and then plunging down to the ground while making a fluttering sound with his wing feathers. His distinctive MEEP call while on the ground is unmistakable once you know what it is. To hear, and potentially catch a glimpse of these elusive birds, take a walk at dusk in the Middle Moors or at Head of the Plains where the pitch pines meet the grassland.
Keeping track of signs of our Nantucket spring helps us see changes over time as nature responds in different ways to earlier springs and warming temperatures. Maybe the Nantucket Chamber of Commerce will think about moving the Nantucket Daffodil Festival to coincide, once again, with the prime bloom-time of the flowers themselves.