As I settled into one of the comfy leather chairs he sells on the upper level of Don Freedman's downtown shop, ready to chat with him about his 40th season on Nantucket, one of his many regular customers stopped by to introduce Don to his son.
"He's the third generation," said Bob, "I used to come in with my dad, and I've brought my little guy with me this summer."
"We always find something interesting and fun here," added Kristin, Bob's wife, "we've bought a weathervane, jewelry boxes, clocks, a decanter…our son is eyeing the telescope…this is the best place to find a gift for the man who has everything. You'll find something here that he doesn't have."
"We'll see you again a year from now," Bob said as they departed, "same place, different gift."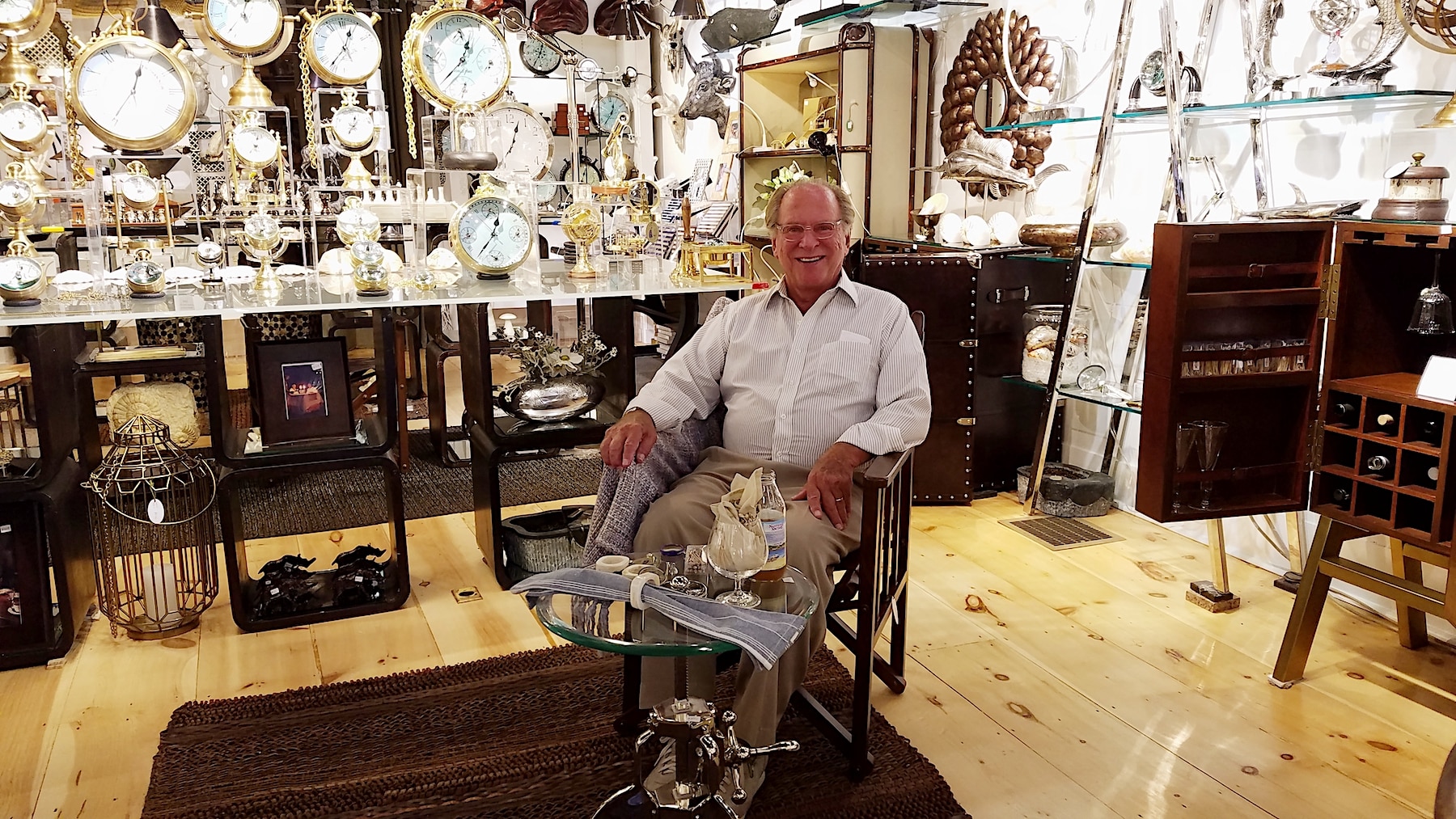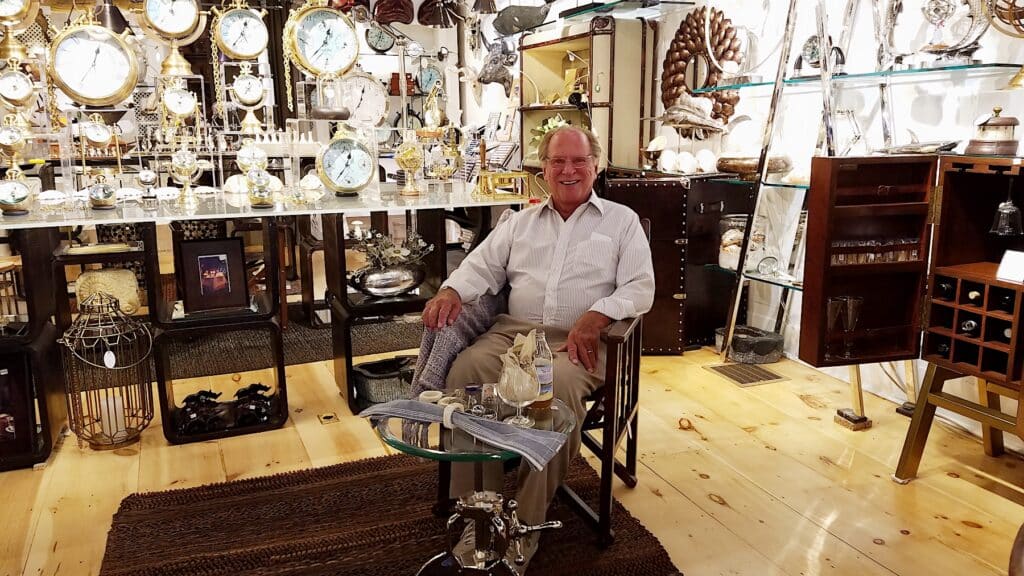 Don Freedman first opened a store on Nantucket in 1979. At that time he was in a 200-square-foot shop on Old South Wharf, selling unique items of home decor, whimsical metal sculptures, and gorgeous tapestries. Now, 40 years later, he is in a 1,200-square-foot shop in the heart of town at 14 Centre St.
"We've seen some monumental changes to the island in the past 40 years," said Don, "when we started, we sold a lot of cute novelty items…tastes changed, and we changed with them…now we sell items with more sophistication and character."
It's clear that Don Freedman loves what he does and enjoys working with his customers—you can see it in the creativity of his designs and in his dedication to the shop. "We're here as long as 12 hours a day, 7 days a week," he explained. "At 81 years of age, I couldn't be more comfortable with the store with my situation… we've been recognized across the country, in Architectural Digest, VerandaMagazine, and the New York Times. This September, Don Freedman will be honored locally when the Nantucket Island Chamber of Commerce gives him their Legacy Award.
But it's the people and the work more than the accolades that Don considers rewarding: "It's so nice to have loyal customers who have become friends…It's hard to believe that we've been here 40 years: we must be doing something right!" — Suzanne Daub