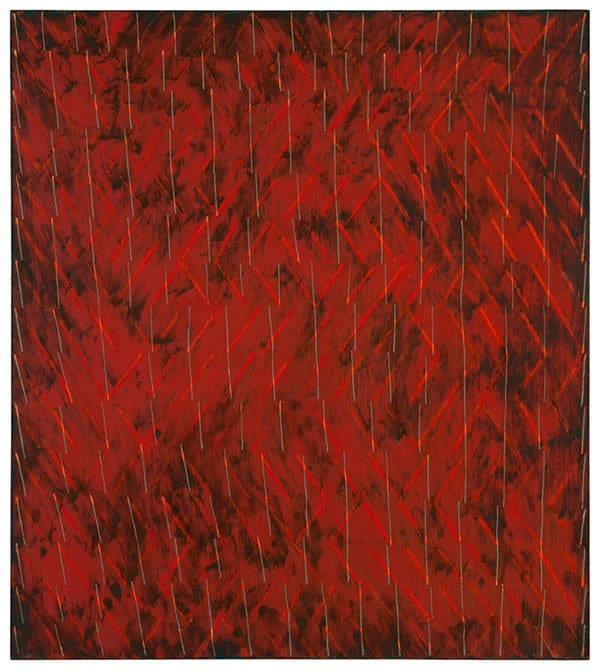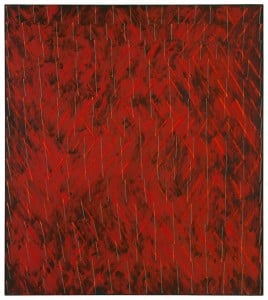 Power Boothe has earned critical acclaim for decades as a painter, film maker, and set designer.  His abstracts are stunning and highly collectible.  Some have called him a "rogue minimalist," with an intensity of detail that makes his work captivating.  His work is included in many prestigious public and private collections across the globe, including the Metropolitan Museum of Art, the Guggenheim, New York's Museum of Modern Art, the UK's British Museum, and more.
Boothe's paintings will be on display at Hostetler Gallery at 42 Centre Street this week, with an opening cocktail reception on Friday evening, July 19 from 5 to 8 pm.
Boothe is currently Professor of Painting at the Hartford Art School, University of Hartford. He previously served as the school's Dean, but decided to delve full time into painting. In 1989 he received an Honorary Doctorate of Arts degree from Colorado College for his mid-career accomplishments.
He has designed sets for Obie Award-winning productions and art directed and designed music videos that have received international recognition.  He has produced short films and visual theater, for which he received a Bessie Award for set design, a Film/Video Arts Foundation Award for film, and several Art Matters Grants for his theater productions.  Today, he and his wife reside on a small horse farm in rural Connecticut.