~by Sanibel Chai~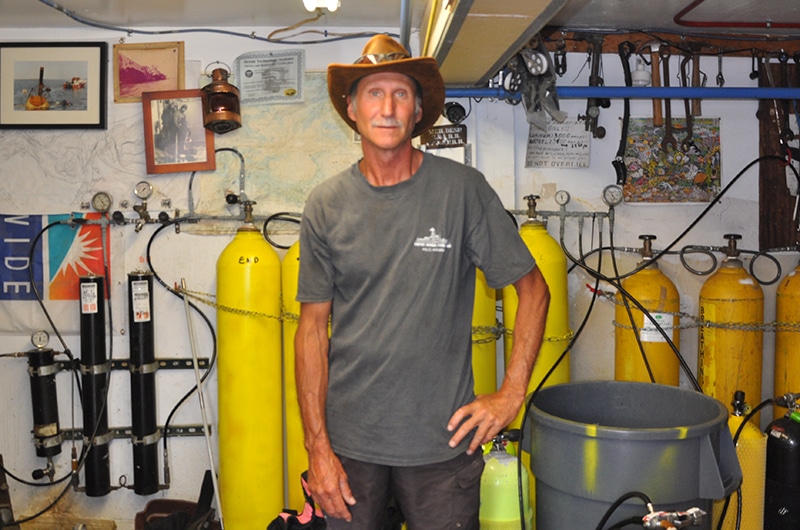 Speaking with Tim Mooney about Nantucket sometimes feels as if we are talking about a lost city. The horse racing track and the Navy base at Tom Nevers are long gone. Somerset Farms of his childhood was sold, and his great grandfather's taxi carriage service is obsolete. While much of the Nantucket Tim reminisces about has faded, he and his family are very much a part of today's island. When you are a thirdgeneration Nantucketer, it's inevitable that the island is in your blood. Tim Mooney's career has taken him all over the world and he has taken the best of his far-flung experiences and fitted them into an undeniably Nantucket life.
If you find yourself at the Whaling Museum, be sure to check out the video footage they have on display. You will discover that Tim's maternal great-grandfather makes a cameo alongside his horse drawn carriage taxi service. Tim's grandmother was a nurse at Cottage Hospital, where he was born. One of Tim's sons would later be born in that very same room. Tim's father was stationed at the Tom Nevers Navy Base, and they lived on Vesper Lane during Tim's childhood. The family later followed their patriarch to assignments in Rhode Island, Maine, and San Diego, California.
Tim returned to Nantucket in high school and worked for Ralph and Sylvia Marble at their properties: Somerset Farms (from which Tim's father would bring home fresh milk) and the Miacomet Golf Course. Today the Miacomet Golf Course is a full 18 holes. When Tim was responsible for maintaining the greens and fairways there were only nine holes, which cost nine dollars to play. The land where holes ten through eighteen now play used to be horse pasture for the Marble's farm. In addition to overseeing the golf course, Tim was charged with upkeep of the red clay tennis courts and breaking horses for Somerset Farms.
When asked whether he had any experience with horses before being asked to saddle them, a simple" no" is Tim's answer. How, then, did he manage to break the many horses Ralph bought at auction on the mainland? With characteristic modesty, Tim describes learning by good old-fashioned trial and error. In the course of breaking horses so they would be safe for tourist rentals, Tim had horses run away while he was hanging on for dear life and trip on the beach beneath him. As well as he trained them, the horses had minds of their own. The horses enjoyed swimming in the pond and tourists would always be warned to stay away from its vicinity. Despite warnings, Tim would see countless tourists returning from their rides drenched from head to toe.
Tim recalls racing a pony named Good Time Outlaw in the Sulky Races from 1976-79. The Sulky Races took place on a quarter-mile track on the Marble's farmland. Standing on a two-wheeled cart behind the pony, Tim won many races, but a flat-tire victory stands out as a highlight. Though he did not win any money for racing, Tim smiles when recollecting how people won money betting on him and how happy that made them. He tells a funny story that captures just how bucolic Nantucket used to be: Tim would leave his car windows rolled down when he parked at the race track. Driving home after a race, he realized there was a chicken in the passenger seat beside him, "I almost got halfway home with a chicken in my car," Tim says, "I didn't even know until it clucked." He drove back to the track to return the bird and made sure to check his car for poultry before pulling out from then on.
Though Nantucket is still a beautiful island, the Nantucket of Tim's youth only exists in fragments today. The Marbles owned more than 180 acres, from the golf course to the pond. Sadly, upon Ralph's death the land was sold and Somerset Farms ceased to exist. The track where Tim used to race Good Time Outlaw is now residences.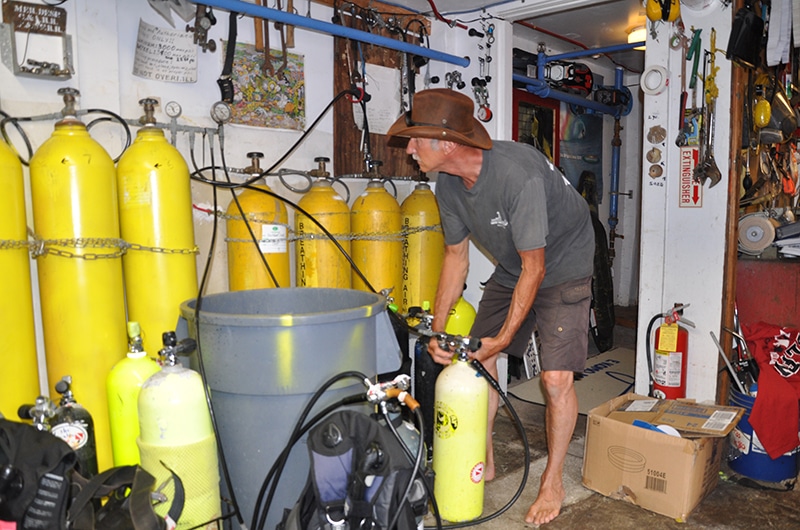 With his racing career coming to a close, Tim joined the Coast Guard at his father's behest. Tim spoke with a recruiter and took the test for mechanical aptitude. The recruiter checked and re-checked Tim's results. He couldn't understand what was wrong with Tim's test—he had never seen a perfect score before. While the elder Mooney went to Japan with the Navy, the younger entered mechanical school after boot camp to begin a Coast Guard career that would last 21 years. Tim's mechanical expertise was hard won from years of amateur tinkering that he effortlessly parlayed into professional mechanic work. His experience with farm and golf course equipment coupled with the work he did on cars and motorcycles with his father ensured Tim would ace the Coast Guard's mechanical test. Tim metions working on "basketcase" motorcycles: a heap of parts brought to him in a basket, and from them he assembles a working machine.
The Coast Guard brought Tim to Ketchikan, Alaska where he was SCUBA certified in 48-degree waters. He was part of a team that cleaned up and monitored the Exxon Valdez oil spill for four years. His next station was familiar: Brant Point. From Nantucket, Tim went to the Point Loma submarine base in San Diego. San Francisco followed, where he was on an oil spill hazardous waste team for five years. In the Aleutian Islands, Tim responded to a ship that ran aground with more than one million dollars worth of snow crabs on board. Sadly, all of the crabs had to be discarded because the freezer went above the regulation temperature during the crash. Tim was then stationed in Maui and Hilo, Hawaii, where he fondly recalls surfing until after sunset nearly everyday with his children. His final two stops with the Coast Guard were Rockland, Maine and Seattle, Washington. Tim had accrued so much vacation time that he returned home to Nantucket on April 26, but did not officially retire until September 1, 2001—just 10 days before national tragedy struck.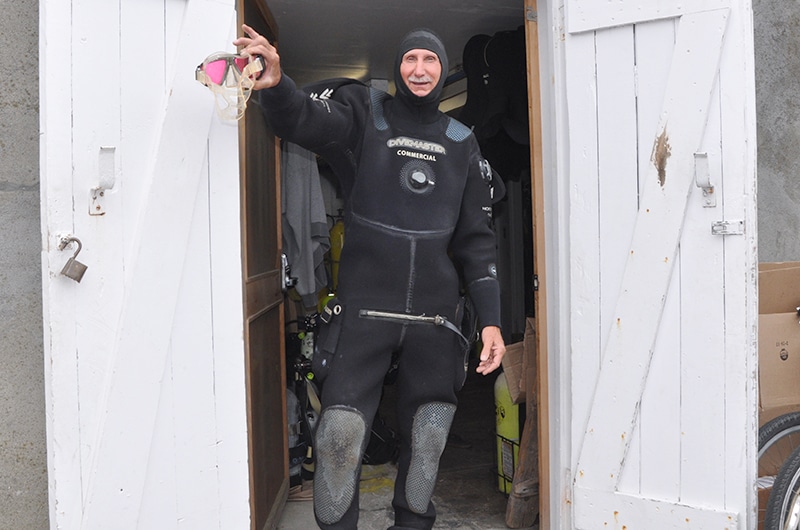 Tim was half expecting to be called back. However, his duty to his country had been exceeded by twenty-one years of service. At present, Tim works as an airport rescue firefighter and a dive instructor. In the winter, Tim dives in a dry suit for commercial scallops that you can find at Sayle's Seafood. Father of three, he continues to surf, ski, and collect arrowheads. How does Tim have time to do all that he does? He sleeps only four hours a night.

Tim has so much family on Nantucket that it is difficult to keep track of all of his relations. In his very neighborhood live his mother, sister, and cousins. He has many other family members scattered all across the island. What I found most incredible about all of Tim's funny and sometimes harrowing stories was how his odyssey around the world seemed tailormade for his Nantucket life. He learned to fight fires on ships, which enabled him to quickly master the training necessary to fight fires on airplanes. He learned to dive in Alaska so he could dive in the Nantucket Sound. He learned to surf in Hawaii so he could do so at Cisco and Nobadeer. Instead of tangible souvenirs, Tim has gathered skills and stories all over the world. To hear him share his tales is an experience in itself.