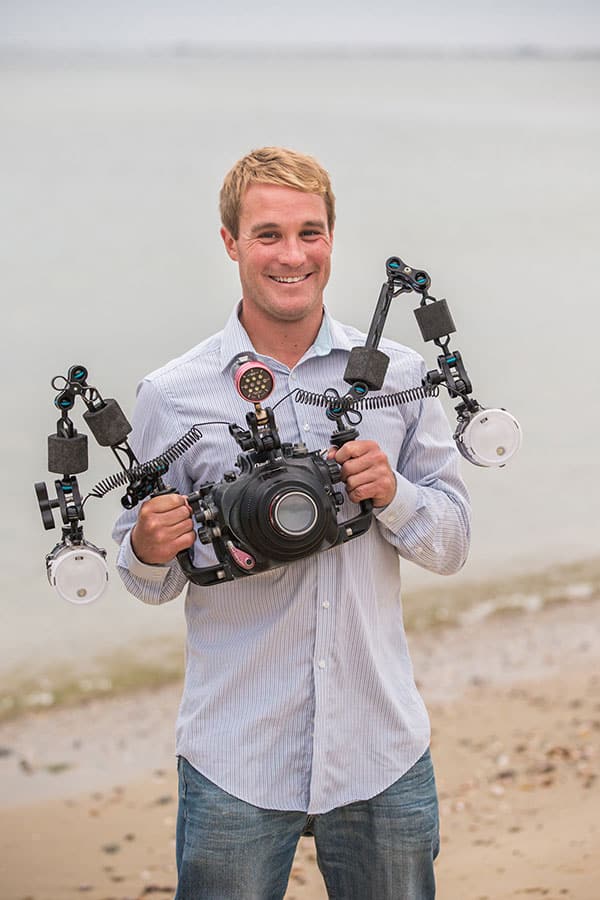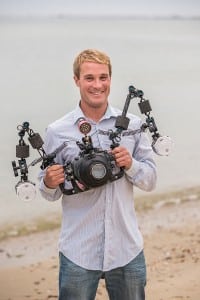 Ben Phillips is returning to the Nantucket Historical Association for a lecture titled "Nantucket's Offshore Wonders," this Sunday, August 14 at 6 pm in the Whaling Museum, 13 Broad Street.
Ben Phillips, a Nantucket native, is an underwater photographer, travel-diving specialist, and diving instructor. During the past six years, he has been diving and photographing underwater subjects in destinations throughout Southeast Asia. He is currently photographing around Nantucket and Cape Cod for large pelagic fish, which live in the zones of ocean or lake water that are neither close to the bottom nor near the shore.
"We are thrilled to welcome back Nantucket's own Ben Phillips for the second year in a row," says Brianne Roth, NHA Public Programs Coordinator. "His photography and film bring us closer to marine life across the globe as well as off Nantucket's shores and he opens up a world that few get to experience up close!"
Phillips honed his diving and photography skills in his mid-twenties when he travelled to Southeast Asia, gaining access to the "coral triangle," a 3.7 million square mile patch of ocean that spans from Indonesia to the Philippines to Papua New Guinea, which has the highest concentration of marine life on the planet. Phillips' specialty has been photographing microorganisms with high-powered macro lenses that would normally be invisible to the naked eye.
"It's an honor to be coming back and presenting again at the NHA," says Phillips. "The Whaling Museum is an amazing venue, and I hope to make this an annual event."
Admission is $10 and advanced tickets are highly recommended. Tickets can be purchased at nha.org/tickets. Doors open at 5:30 pm; program begins at 6 pm.