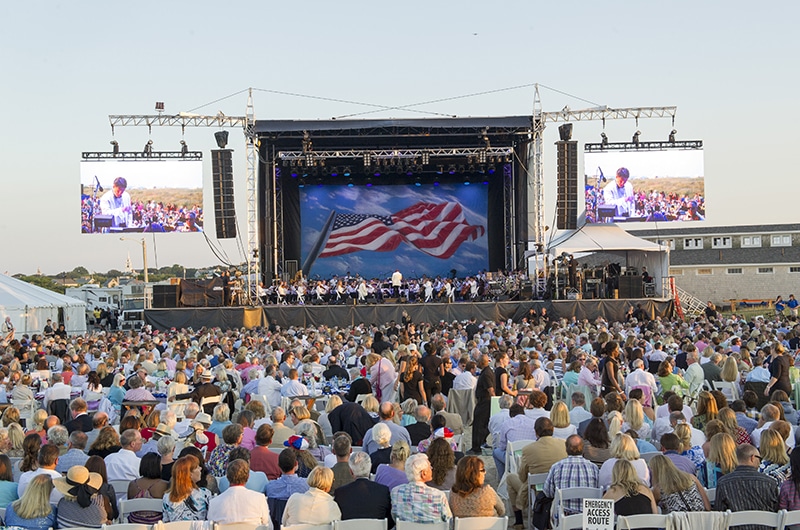 Twenty years ago a small group of volunteers came together to try to do something big for Nantucket Cottage Hospital.
Led by an ardent hospital supporter, the late Kathryn Clauss, they imagined what seemed impossible: what if we could get the world-famous Boston Pops Esplanade Orchestra to come to Nantucket?
Along with a few tireless advocates on the Nantucket Cottage Hospital Board of Trustees, including Margaretta Andrews and Charles Balas, Clauss brought the hospital community together to raise funds and popular support for the idea. Somehow, they pulled it off.
Twenty years later, the annual Boston Pops on Nantucket at Jetties Beach is the largest and most beloved event of the summer on Nantucket that directly supports the operations of Nantucket Cottage Hospital.
Those first years in the late 1990s were marked by widespread community generosity and volunteerism, as hundreds of island residents came together to make the concert a reality. Everyone from kids to the hospital's own physicians played a role in pulling it off. That tradition continues to this day, as a loyal corps of volunteers assist in making the Boston Pops on Nantucket a success every year.
Today, the Boston Pops Esplanade Orchestra and conductor Keith Lockhart consistently draw more than 7,000 people to Jetties Beach for the annual concert that is capped with a thrilling fireworks display after the Pops complete the 1812 Overture.
"This event brings the island community together like no other, and it fills my heart to see so many of our friends, family, neighbors and visitors gather every year at Jetties Beach to support Nantucket Cottage Hospital," said Dr. Margot Hartmann, President and CEO of Nantucket Cottage Hospital. Every August the event nets nearly $2 million for the hospital, and all the funds generated by the concert stay on the island to help support its services and general operations. As the hospital's largest annual fundraiser, the Boston Pops on Nantucket plays a critical role in sustaining a small, rural hospital that faces high fixed costs, low reimbursements, and significant seasonal swings in patient volume.
Over the years, the support of sponsors, donors and concertgoers at the Boston Pops on Nantucket has contributed to key improvements at Nantucket Cottage Hospital, including a renovated and expanded emergency department, a new radiology suite, rehabilitation services, employee housing, as well as equipment for outpatient surgery, cardiac monitoring and more.
From the very first concert, it was important to the hospital and the volunteer organizers that the Boston Pops on Nantucket remain accessible and affordable to the entire island community, something everyone can enjoy together. That's why general admission tickets remain just $30 for adults and $10 for children.
"The Boston Pops on Nantucket is truly an expression of who we are as a hospital," said Courtney O'Neill, the executive director of the Nantucket Cottage Hospital Foundation, which organizes the event. "Everyone is welcome for the concert, just as we take care of anyone who comes in the door." In addition to widespread community support, the Boston Pops on Nantucket has been blessed with a handful of generous sponsors who have returned to underwrite the event year after year, most notably Nantucket Island Resorts, Jill and Stephen Karp, as well as Fidelity Investments.
This year's 20th anniversary concert is being spearheaded by event chairs Craig and Frances Lindner, seasonal residents of the island and friends of Nantucket Cottage Hospital.
"The Boston Pops on Nantucket is always a special night for the island community that brings everyone together for an important cause – our hospital," said Craig Lindner. "Frances and I are honored to serve as chairs of the 20th anniversary edition of this great Nantucket summer tradition."
Over the years, the Pops have welcomed a host of incredible special musical guests who make their own unique mark on each year's concert, from Natalie Cole to Carly Simon and Bernadette Peters, to name a few.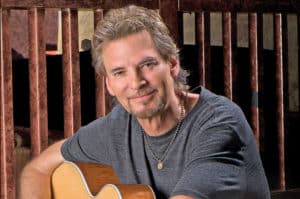 The special musical guest for the 2016 edition of the Boston Pops on Nantucket will be multi-platinum artist and two-time Grammy award winner Kenny Loggins. Known for a remarkable four-decade-plus career, Loggins has had smash hits on Hollywood's favorite soundtracks, played on stages worldwide, and added his voice to platinum albums of a stunning variety of genres. During the 1970s, Loggins was one half of the prolific recording and touring duo Loggins and Messina before he embarked on a solo career that included platinum albums and smash hits on the soundtracks of the classic 1980s movies Caddyshack, Footloose, and Top Gun.
Newswoman Heather Unruh, the co-anchor of Boston's highest rated newscast, Newscenter 5 at 6pm, will be the host this year. Unruh, a longtime Nantucket summer resident who was married on the island, is a four-time Emmy award winner who has anchored nearly every major news story for WCVB since 2001.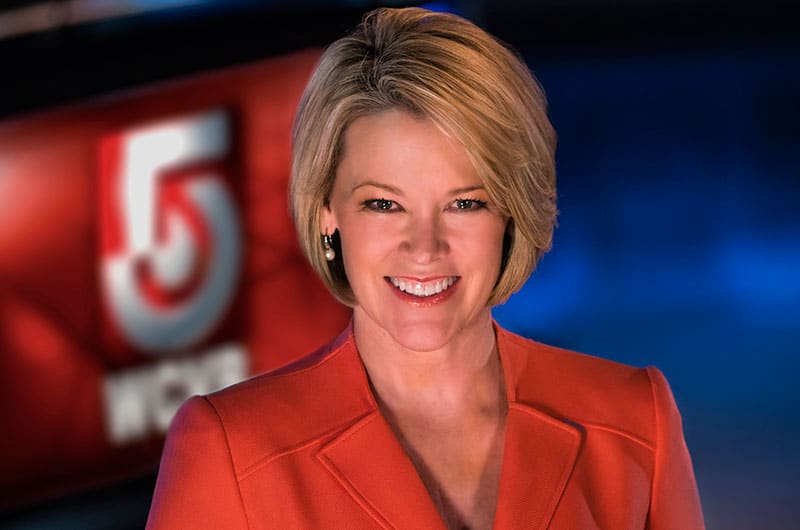 "I am so thrilled to help kick off the 20th anniversary of the Boston Pops on Nantucket concert," said Unruh. "Listening to the beautiful music and watching the stunning fireworks with toes in the sand has been a special tradition in our family. This year in particular should be spectacular, and I am honored to serve as Master of Ceremonies."
Also new in 2016 will be an additional jumbotron screen on the soundstage in the general admission section of the beach, as well as new opportunities for island residents to view the concert off-site. This year the concert will be live-streamed to Our Island Home, the town-run nursing facility, as well as Sherburne Commons and the Saltmarsh Center, allowing many older residents to enjoy the event from the comfort of their familiar surroundings without having to make the trek onto the beach.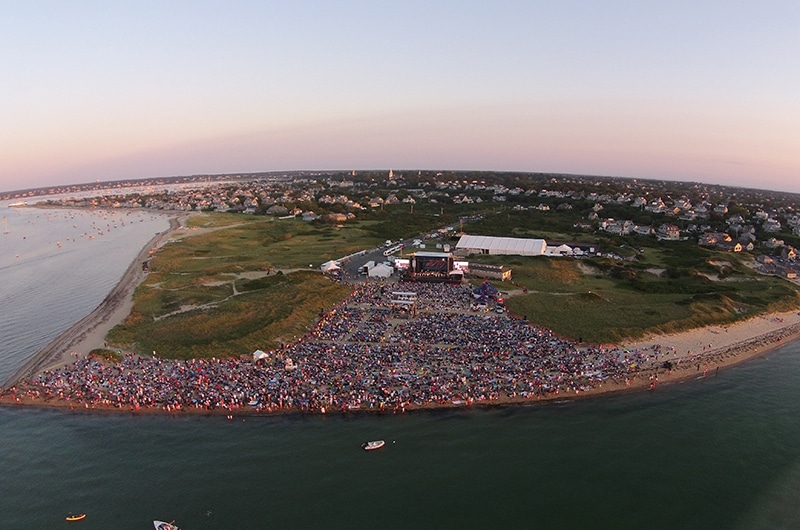 While reserved seating for this year's event has been sold-out for weeks, general admission tickets are still available at nantuckethospital.org/pops or by visiting the Founders Building at Nantucket Cottage Hospital.