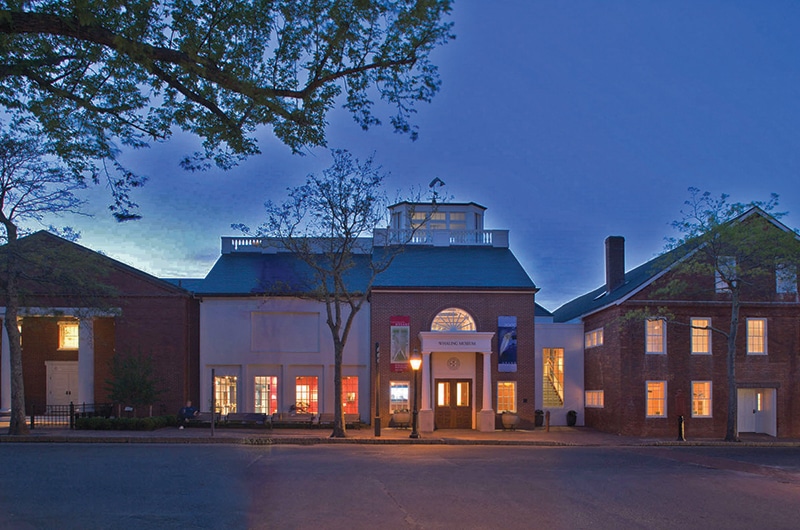 At night the museum comes alive. You can hear the bleating of thousands of sheep gathered for the Shearing Festival. You can faintly hear the shout "thar she blows" and spouting of a distant whale. The portraits whisper of days gone by, and, if you are very still, you can smell the scent of fire in time to sound the alarm.
History echoes through the hallways and up the staircase that reaches the rooftop observation deck. Island children have experienced this, and now you can, too.
The Nantucket Historical Association (NHA) will host a special public Night Watch overnight experience at the Whaling Museum on October 27.
This family event is designed for parents and their children ages 8 to 11. Participants will experience a seven-hour program involving crafts, games, exclusive access to the Whaling Museum's permanent and temporary exhibitions, and the opportunity to learn about life on a whaling voyage. Visitors at Night Watch will sleep in designated exhibition spaces within the museum. An evening snack, continental breakfast, and a gift bag will be provided.
"This program, originally created for Nantucket school children, has been so popular, we decided to open it up to the public," says Amy Durbin, NHA Manager of Education. "Night Watch can be enjoyed by both islanders and off-islanders interested in learning about Nantucket's role in the wider world."
Check-in for Night Watch is 6:30 to 7:00 pm on Saturday, October 27 and check-out will be at 8:30 am on Sunday, October 28.
Tickets, which must be purchased in advance, are available at nha.org or in the Whaling Museum for $75 per person ($65 for NHA members).