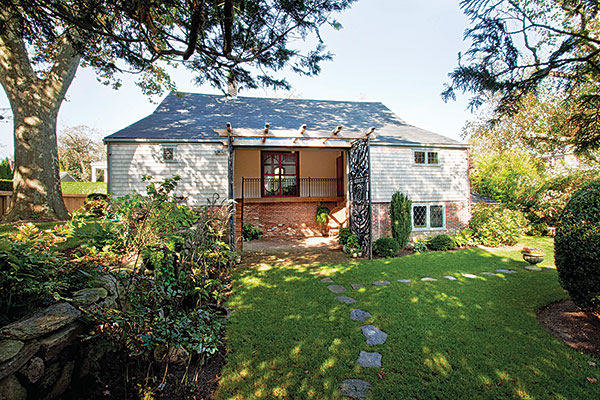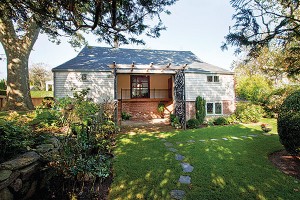 The Nantucket Historical Association (NHA), in partnership with Theatre Workshop of Nantucket (TWN), is pleased to present A Night (or Two) of Poetry on Friday, May 2, and Saturday, May 3, 2014, at 7 pm in the studio at Greater Light, 8 Howard Street.
Attendees will join the NHA and TWN for a magical evening in one of Nantucket's most beautiful historic sites for an intimate reading of the works of Edna St. Vincent Millay, Tennessee Williams, W.H. Auden, Emily Dickinson, William Shakespeare, and others, directed by Meredith Martin.
"We are thrilled to be partnering with Theatre Workshop of Nantucket again for this wonderful reading of poetry," says Marjan Shirzad, Director of Visitor Experience for the NHA. "Greater Light will provide an evocative backdrop for these works, and bring the spirit of spring to life through poetry."
Director Meredith Martin selected a number of poems, sonnets, and quotations for the reading from a wide range of writers.
"As the Nantucket Historical Association and Theatre Workshop of Nantucket grow in our collaborations, we at TWN continue to be excited about bringing classic works to a historically rich building," says Gabrielle Gould, Executive Director for TWN. "Those attending can close their eyes and picture the sisters reading many of these poets' works aloud. The 'life' of the building seeps into you as you sit and listen— it all just seems to come alive as the past surrounds you."
Originally a working livestock barn, Greater Light was a summer home and art studio created in the 1930s by Gertrude and Hanna Monaghan, two Quaker sisters from Philadelphia. The garden of this historic property once served as a gathering spot for teas, a venue for parties and performances, and the perfect backdrop for summer visits with the family. Restored by the NHA, Greater Light reopened to the public in 2011. Since then, Greater Light has served as a backdrop to numerous staged readings, concerts, and creative NHA programs.
Doors open at 6:30pm; the performance begins at 7 pm. Tickets are $20 and can purchased at www.nha.org or by calling 508-228-1894.