• by Frances Ruley Karttunen •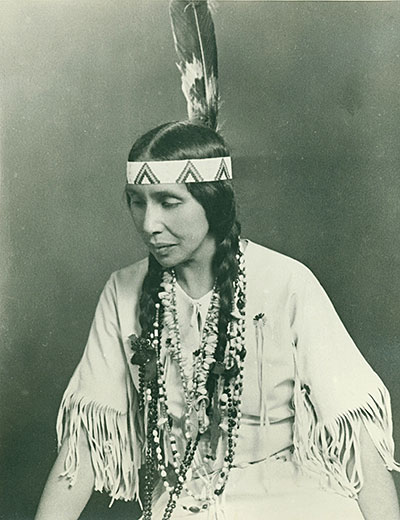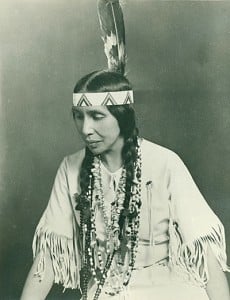 Entering or leaving the Nantucket Atheneum, visitors come face-to-face with the portrait of an aging man sitting barefoot at a table in his modest house, surrounded by baskets and his household goods. His back is to a window through which there is a view of Nantucket Harbor and the skyline of the town. In the last years of his life and for many decades after his death in 1854, Abram Quary was considered Nantucket's last Indian.
When German-born artist Herminia Dassel came to Nantucket to paint a portrait of Nantucket astronomer Maria Mitchell, she took an interest in reclusive Abram Quary and persuaded him to let her paint his portrait as well. From a photograph taken at about the same time, it can be seen that the Atheneum portrait is a good likeness. In her rented studio space in the Atheneum, Dassel put the finishing touches to the portrait, and the painting never left the building. Nantucketers had taken such a liking to it that they raised money to purchase it and donate it to the Atheneum.
Because it is well executed and moving, and because it hangs where everyone sees it all the time, the portrait of Abram Quary sustained the notion of him as Nantucket's last Indian for more than a century. Then, with the rise of women's studies, it came to people's attention that Dorcas Honorable, Abram's contemporary, had outlived him by about six weeks. A little historical adjustment was made, and Abram Quary became the last Nantucket Indian man, and Dorcas became the very last of the last.
Then people began to have their doubts. It was said that Abram Quary and Dorcas Honorable both had children through whom the Nantucket Indian heritage continued. Was this true?  And were there others who carried on that heritage as well? Was the notion of "last Indian" even valid?
In her book Firsting and Lasting, Jean M. O'Brien examines nineteenth-century local histories from all over Southern New England and points out a universal pattern. When speaking of English settlers, the emphasis is on firsts: the first spot where the Pilgrims came ashore, the first person to set foot on Plymouth Rock, the first Thanksgiving, the first wedding, the first English child born, the first English person to die and be buried in New England soil, the first this and the first that. When it comes to the native peoples, the emphasis is on lasts: the last sachem, the last wigwam, and lists of last Indians.
For Nantucketers today, it may come as a surprise to learn that in the 1800s, neither Abram Quary nor Dorcas Honorable made the lists of the island's last Indians. That distinction used to belong to individuals who died in the 1820s.
From the fall of 1659 when a tiny group of English settlers arrived on Nantucket, the number of Wampanoag Indians residing on the island steadily decreased, but the great shove to "lasting" was a vicious epidemic in the winter of 1763–64 that killed two-thirds of those still living on the island. It was difficult for the survivors to regroup. Some men and women who had been widowed married non-Indians. Some families moved to Martha's Vineyard and to Mashpee on the mainland. Some survivors just lived out their last years in solitude.
In 1792 Zaccheus Macy wrote that there were only sixteen Indian women and four men left on the island. In 1807, a visitor wrote that the number was down to six women and two men. Writing of his childhood, Jacob Barker, born in 1779, recalled only three Indians—Peter Micah (also mentioned by Zaccheus Macy), Joshua Chegin (whom he called "Joshua Chicken"), and Sarah Tashama, Dorcas Honorable's mother.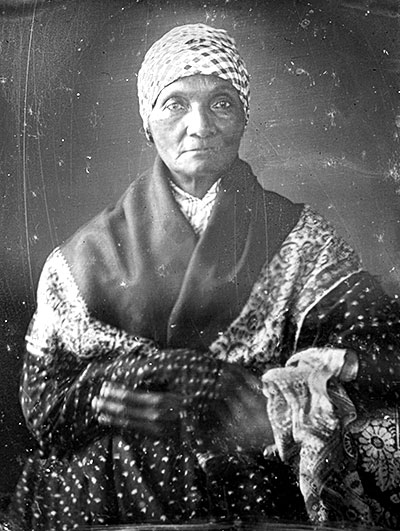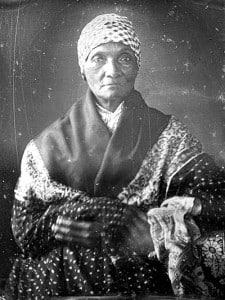 Obed Macy, Nantucket historian of the 1800s, compiled a census in 1810 that included Dorcas's mother by her married name of Sarah Esop, three other widows, three women not identified as widows (including Abigail Jethro, who was for some time considered the "last Indian") and Abram Quary and his second wife. There is no mention of Dorcas.
Dorcas's mother died in 1821, followed in 1822 by Abigail Jethro. For Obed Macy and his contemporaries, that was the end of the Nantucket Indians. But in the very year of Abigail Jethro's death, Essex Boston—descendant of Africans brought to Nantucket as slaves in the 1700s—wrote a letter (now in the Peabody Essex Museum in Salem) that states, ""We hereby certify that there are among the coloured people of this place remains of the Nantucket Indians, and that nearly every family in our village are partly descended from the original inhabitants of this and neighboring places."
That these "remains" of the Indians were not counted by the people making "last Indians" lists had to do with who was thought to count as an Indian. In one census Abram Quary and Dorcas's mother were both classified as "Indian" but Dorcas was not, although her father, Isaac Esop, had been one of the survivors of the "Indian Sickness." Sometimes Abram Quary was referred to as a "half-breed," although it appears that both his parents were Nantucket Indians. Abram and Dorcas had been born after the murderous epidemic, when there were no longer Indian meetinghouses or an Indian school or a village where most Nantucket Indians resided. They were no longer identified as Indians, but rather as non-white, which often was understood as "black." To go looking for Nantucket Indians in the 1800s, it is necessary to see who is considered black.
Who, for instance, was Black Matthew?  Roland B. Hussey wrote that when Polpis Road was rerouted in the 1880s, workmen unearthed the foundation of a house near Folger's Hill that was said to have once been owned and occupied by Black Matthew, an Indian contemporary of Abram Quary.
And why was Thankfull Micah, mother of Absalom Boston, Nantucket's famous black whaling captain, not included in Obed Macy's 1810 census despite being a member of the Nantucket Indian Micah family and still living at the time? Apparently she had become "black" by marriage to the son of an African couple.
In 1859, just a few years after the deaths of Abram Quary and Dorcas Honorable, the Earle Report listed two Wampanoag families living on Nantucket: the Dennisons who had come to the island from Herring Pond on Cape Cod, and the Amoses, who had come from Mashpee. In the 1880s the West family, descended from Martha's Vineyard Wampanoags, moved to Nantucket, bought a house on New Street, and launched a multi-generational business empire (laundry, livery stable, barbering and hairdressing, and eventually a taxi service). Carlton West and his sister, Ruth West Coombs—both Nantucket-born—strongly identified with their Indian heritage. Ruth married a Mashpee Wampanoag, and he and his brother both moved to Nantucket.  Before and after World War I, Charles Vanderhoop of the Martha's Vineyard Wampanaogs served at Sankaty Head Lighthouse before returning home to be long-time keeper of Gay Head Light.
In 1922 the Inquirer and Mirror reprinted from the New Bedford Standard an obituary for Charlotte Tyler Barreau that stated, "The island of Nantucket was the birthplace of Mrs. Barreau and of a long line of her ancestors, for she was descended from the Nantucket Indians who originally inhabited the island. Born on the island in 1837, she returned to live there after her marriage in Boston to Gabriel F. Barreau." Only when she was widowed did she leave the island again to live in New Bedford.
What about descendants of Abram Quary and Dorcas Honorable? It appears that there were none, after all. Abram Quary lost his first wife in 1807 and remarried. He grieved the death of a son, and there is no other record of children for him. Dorcas married repeatedly. In 1792 her name changed from Dorcas Esop to Dorcas Freeman when she married for the first time at age 16. She became Dorcas Williams in 1801 and Dorcas Mooers in 1808. In 1817 marriage intentions were filed for Dorcas Mooers and John Sip, but she apparently did not take his name, for in 1820, as Dorcas Mooers, she married for the last time. Her final husband was Thomas Honorable, and theirs was a long marriage after which Dorcas lived the last five years of her life as a widow.
Elizabeth Little, historian of Nantucket Indians, wrote that Dorcas had a daughter named Emmeline who married a man named Castro and had a daughter named Isabel, who carried the Nantucket Indian lineage into the future. This is an error but a very understandable one, considering how often Dorcas Honorable changed her name. The little girl named Isabel was the granddaughter of another Nantucket Indian woman, Dorcas Mingo, a spinner of wool by profession who does not appear on any list of last Indians. Dorcas Mingo married Abraham Wilbur in 1808, and their daughter was named Lavina, not Emmeline. In 1841 Lavina married Milton Draper, who had come to Nantucket from Philadelphia, and their daughter was Isabella. When the little girl was five years old, her widowed mother married a Peruvian seaman named Joseph Castro, who became Isabella's stepfather. Over the decades, census returns for Nantucket sometimes classified Lavina and Isabella as "mulatto" and other times as "Indian."  Isabella Draper grew up to marry Civil War veteran Hiram Reed. In the record of their marriage, Hiram is identified as "black" and Isabella as Indian. In their seventeen years of marriage the couple had no children. Isabella died in 1882 and was buried on Nantucket.
When Herminia Dassel was painting on Nantucket in the 1850s, she not only produced portraits of Maria Mitchell and Abram Quary, but also of a shawl-wrapped girl with black hair and luminous eyes. The title is Nantucket Indian Princess, and the model may well have been eleven-year-old Isabella Draper.
So who was Nantucket's last Indian?  In 1920 Roland B. Hussey wrote that Richard E. Burgess had promised to show him the exact site of Abram Quary's grave, and that it should be "marked with a proper tablet." If we were to put up a monument today, whose name should be on it, and what date?  Perhaps the time has come to retire the notion of last Indians.