~ by Sarah Morneau ~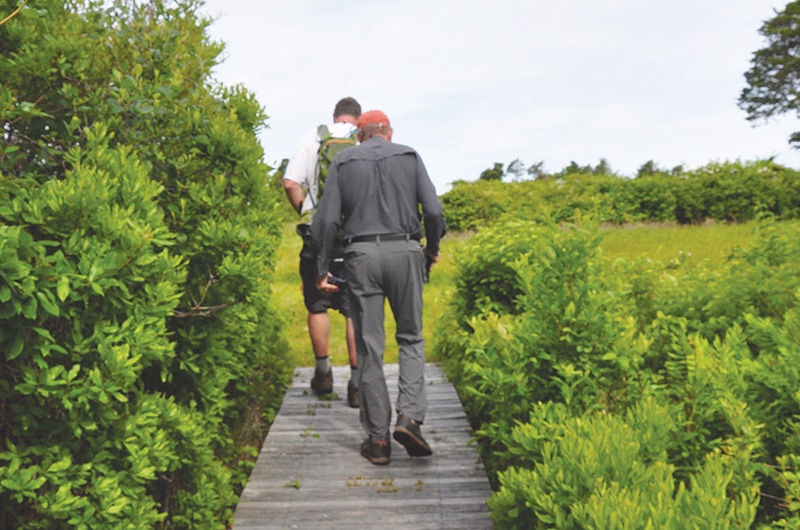 When my husband and I adopted our rambunctious dog from the Nantucket Safe Harbor for Animals, we started walking through the woods and hidden trails of Nantucket's many acres of protected land so Macy could burn off some of her endless energy. Every time we set out to explore a new path we would remark on how, for an island so small, Nantucket has many diverse areas that we never even knew existed, and we would find ourselves wondering how the island came to be. Fortunately, I had the opportunity to set out on a wilderness hike with the island's leading natural history expert to answer some of my questions.
Having lived here for 23 years now, Peter Brace is a familiar face on the island. He is the author of Nantucket: A Natural History and Walking Nantucket: A Walker's Guide to Exploring Nantucket on Foot. His years of environmental writing, natural history knowledge, and love of the island evolved into a business plan, and Nantucket Walkabout was born. Now in its second year, Peter hosts seven unique hikes, a sunset hike, and he also offers private outings.
I was introduced to Peter through his volunteer work with Sustainable Nantucket, and was excited to join him on a hike and learn more about the geology, flora, and fauna of the island. I met Peter and fellow tour mates in front of the Handlebar Café in town, and we headed out in his van for the journey to Polpis Harbor. Peter gave us an introduction to Nantucket and how it was formed by a glacier during the ride, and answered any questions we might have before starting our hike.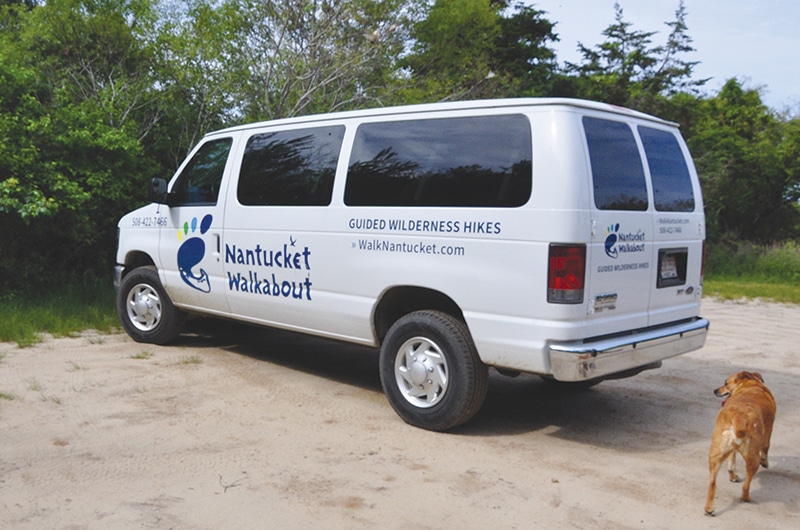 I've lived on the island for almost twelve years, and can't believe I had never stood on the shores of Polpis Harbor until that day. It was beautiful out and the harbor looked like glass with an occasional shorebird rippling the surface. We set out over the salt marshes, and Peter introduced us to how the harbor and surrounding land came to be. He paused to show us maps that were a helpful visual aid to complement his narrative. Peter welcomes questions, so don't be afraid to ask if you need further explanation on something.
The pace of the tour was comfortable, which I appreciated because I was six months pregnant at the time, and an older gentleman in the group had no trouble keeping up. We stopped numerous times so Peter could point out a bird, a blooming flower, or a hidden vista. His knowledge is vast, and I felt so fortunate to be exploring a part of Nantucket I had never seen before.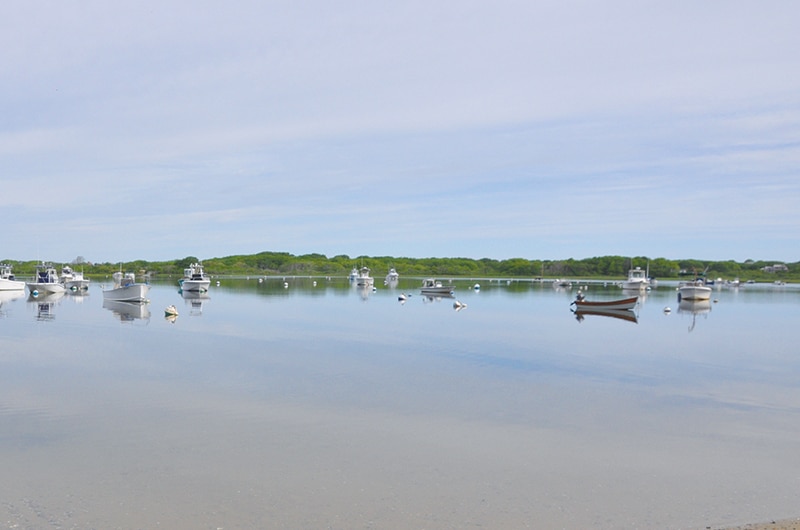 I learned so much during the two hours, and left feeling like I had a deeper understanding of the island. I hope to join him on some of his other hikes in the future so I can see more of Nantucket's hidden gems! Peter operates year-round, and the changing seasons offer opportunities to see things in a new light. Hikes with Nantucket Walkabout can be booked through his website walknantucket. com, where you can also view a description of all the trips he offers. Wear comfortable shoes, dress for the weather, and bring along a bottle of water.
Most trips run about 2 hours, which includes transportation to and from the Handlebar Café at 15 Washington Street. Whether you are new to Nantucket or a seasoned resident, a hike with Peter and Nantucket Walkabout will open your eyes to our unique island and its natural history and beauty.