The 20th annual Nantucket Film Festival announced that Golden Globe®-winning actress Robin Wright, and Academy® and Emmy®-Award nominated House of Cards creator and screenwriter Beau Willimon will participate in an In Their Shoes… ® conversation moderated by Chris Matthews at the Nantucket High School on Sunday, June 28. Additionally, Chris Matthews will also sit down with legendary Academy Award and Golden Globe-winning screenwriter Robert Towne on Friday, June 26 at the Dreamland Theater for a conversation. In Their Shoes…® is presented by Final Draft.
Wright will present Variety's Creative Impact in Television Writing Award to Willimon at this year's Screenwriters Tribute on Saturday, June 27. The Screenwriters Tribute will be hosted by comedy icon David Steinberg and is presented by premium TV network EPIX. Chris Matthews will present this year's main Screenwriters Tribute to Robert Towne. In addition, Leslye Headland and Liz Garbus will be honored at this year's event. Headland's film Sleeping With Other People is a Spotlight at this year's festival and Garbus' film What Happened, Miss Simone? screens as the Centerpiece Film.
Throughout this year's festival, NFF will commemorate beloved comedian-actress Anne Meara, a longtime friend and supporter of the festival. Meara co-hosted the festival's Late Night Storytelling event for 10 years, performed in numerous staged readings, and in 2008 presented Judd Apatow with the Screenwriters Tribute. Meara's husband Jerry Stiller, son Ben Stiller, and daughter Amy Stiller have also been supporters of the festival for many years.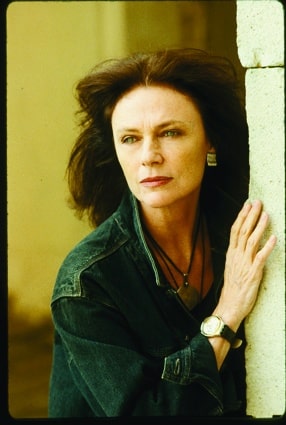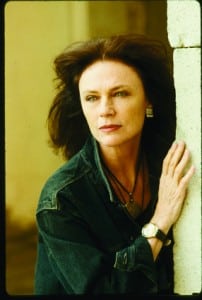 EPIX will also present a special panel, "Women Behind the Words: Stories from Hollywood's Front Lines" on Saturday, June 27 at the Dreamland. Actresses Jacqueline Bisset and Lili Taylor will join USC Professor Stacy L. Smith and A&E Network's President & CEO Nancy Dubuc for an in-depth and lively discussion. The panel will be moderated by NPR's Ophira Eisenberg. Bisset's film Peter and John will also screen at the festival, as will Taylor's film A Woman Like Me.
Additional talent attending the festival includes Theo James (Divergent, Insurgent) for his film Franny and Diane Guerrero (Orange is the New Black) for Peter and John.
"Celebrating our 20th anniversary this year we are thrilled to announce additional upcoming events to our program. We look forward to stimulating and entertaining conversations, panels and screenings, and welcoming filmmakers, actors, presenters and festival supporters to the island," said Mystelle Brabbée, Executive Director of the Nantucket Film Festival. "We will also commemorate the great Anne Meara at this year's festival. Meara was a longtime supporter and an integral part of the NFF family, and we will always remember her remarkable spirit and loyalty."
Additional guests attending the festival include Kyle Patrick Alvarez (The Stanford Prison Experiment), Jesse Andrews (Me and Earl and the Dying Girl), Michael Barker (Co-Founder/Co-President Sony Pictures Classics), Bryan Buckley (The Bronze), Lenny Clarke (Bob Fisher's My Roommate), Robert Cohen (Being Canadian), Christian Coulson (Peter and John), Jay Craven (Peter and John), Pete Davidson (Bob Fisher's My Roommate), Ron Davis (Harry & Snowman), Jessica Edwards (Mavis!), Bob Fisher (Bob Fisher's My Roommate), Dave Foley (Being Canadian), Elizabeth Giamatti (A Women Like Me), Robert Gordon (Best of Enemies), Mark Greenberg (President & CEO EPIX), Shane Patrick Kearns (Peter and John), Barbara Kopple (Hot Type), Donald Margulies (The End of The Tour), Ben Niles (Some Kind of Spark), Alex Ross Perry (Queen of Earth), Louie Psihoyos (Racing Extinction), Andrew Renzi (Franny), Kate Lyn Sheil (Men Go To Battle), Alexandra Shiva (How to Dance in Ohio), Trey Edward Shults (Krisha), Spencer Sloan (Bob Fisher's My Roommate), Fisher Stevens (Racing Extinction), David Felix Sutcliffe ((T)ERROR), Doug Tirola (Drunk Stoned Brilliant Dead) and Zachary Treitz (Men Go to Battle), among others.
The 20th Annual Nantucket Film Festival runs from June 24-29. Passes, ticket packages, and individual tickets are currently on sale on the NFF website.
The Nantucket Film Festival was founded by brother and sister team Jonathan and Jill Burkhart in 1996 to promote the cultural awareness and appreciation of the fine art of screenwriting in the world of cinema. These days, NFF has become one of the premier destination film festivals in the world. Visitors come from all over to experience the preview screenings, unique signature programs, and stand out hospitality on a magical island rich with history, a friendly atmosphere, and beautiful sandy beaches. In addition to screening over 75 films across six days, NFF presents the Screenwriters Tribute, In Their Shoes… hosted by Chris Matthews, Late Night Storytelling, and our daily Morning Coffee with… series.