Artists Association of Nantucket (AAN) is hosting a festive free workshop for kids on New Year's Eve day upstairs at 11 Centre St, Sherburne Hall (Preservation Institute: Nantucket — their temporary winter location), from 11 am to 12 noon. 

"Ring in the noon year with AAN. Join us for this fun, morning workshop full of bells and glitter," said AAN arts program director Lori Garrabrant. "We'll even enjoy a noon-year's toast!"
"This is a great way to salute a wonderful year of children's classes," said AAN executive director Cecil Barron Jensen. "Please join us to bring in a new and vibrant year of creativity at AAN."
To register, please email lori@nantucketarts.org or call 508-228-2429. For  details about other AAN programs, classes, and events, visit the website at www.nantucketarts.org or call 508-228-2429.
The fun continues in the Dreamland Film & Performing Arts Center, which has booked two world-class acts for their 3rd annual family-friendly New Year's Eve show. This year, audiences will be treated to a combined performance featuring The Gizmo Guys Comedy Jugglers and Acrobat Li Liu at 4 pm and 7 pm. Ticket prices are just $5 for children under 12 and $10 for adults, thanks to support from Cape Cod 5 Bank and ReMain Nantucket. The Dreamland's New Year's Eve shows have sold out three years running, so buy your tickets early from NantucketDreamland.org or at the Dreamland box office.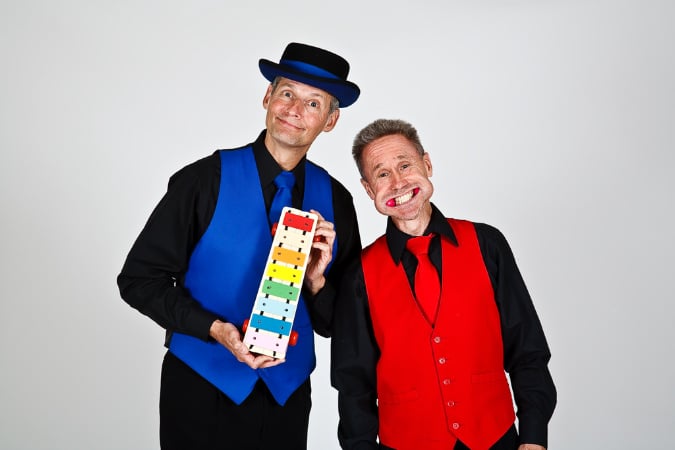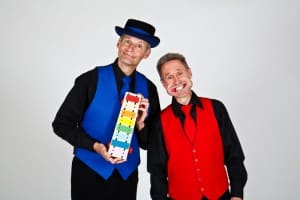 Performing as the Gizmo Guys, Allan Jacobs and Barrett Felker have amazed and amused audiences around the world. What makes their act so appealing is their uniquely winning combination of dazzling technique and infectious humor. The Gizmo Guys' rapid-fire act exhilarates and inspires sidesplitting laughter in audience members of all ages.
Li Liu was born in the city of Shenyang in The Northeast of China. At the age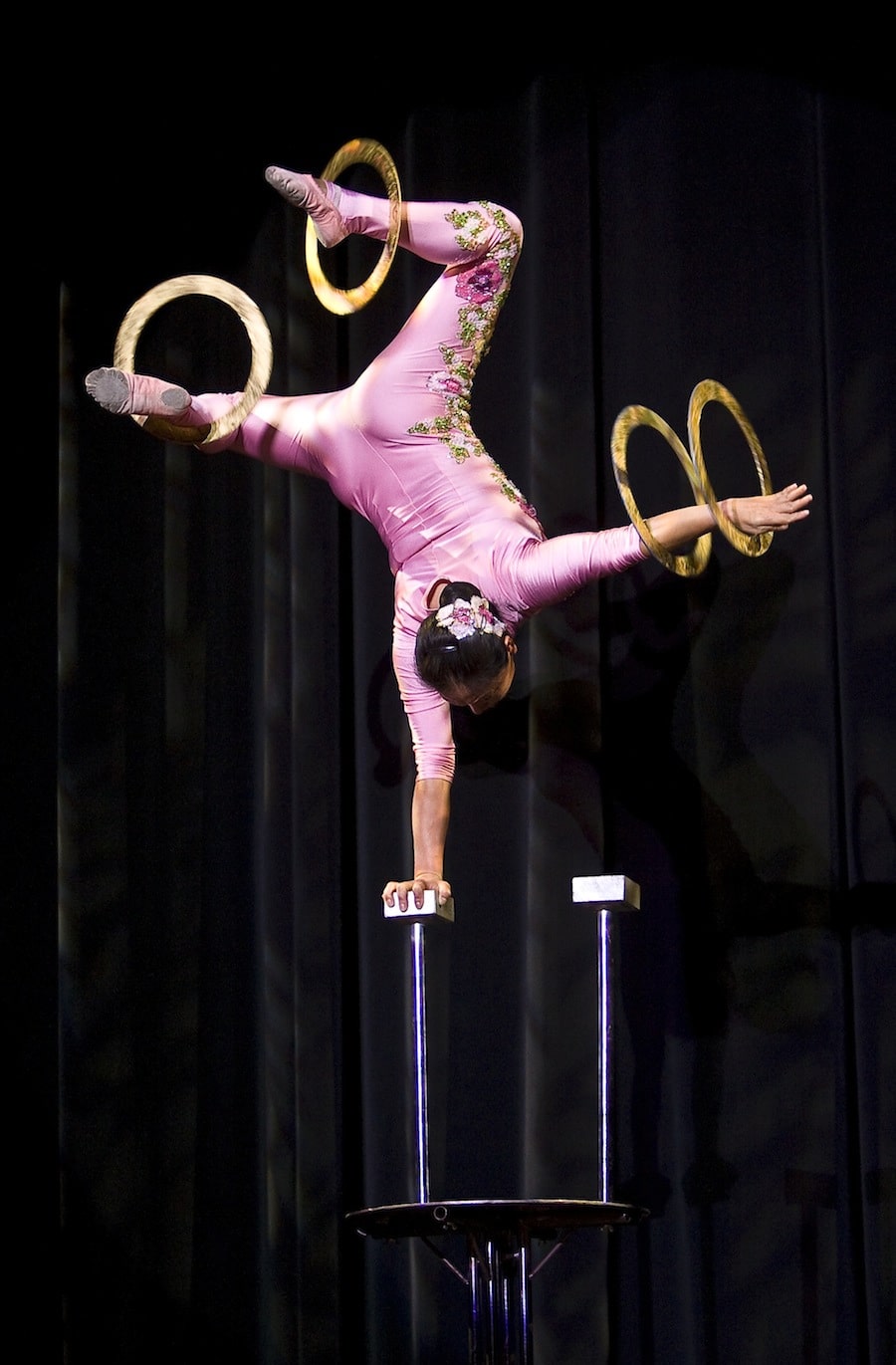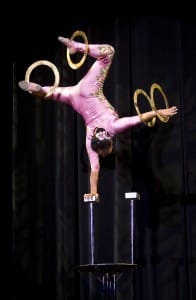 of six she began her acrobatic training, and the following year she was chosen to attend The Chinese National Circus School in the capitol city of Beijing. In 1984 her artistic cycling act won a gold medal at the prestigious Festival Mondial du Cirque de Demain in Paris, France. She came to the United States in 2000 with Ringling Brothers Barnum & Bailey Circus and toured all over the US for two years. She is a regular on the NBA & WNBA half-time circuits and is also is a featured performer on Princess Cruise Lines.