~ by C. Oscar Olson ~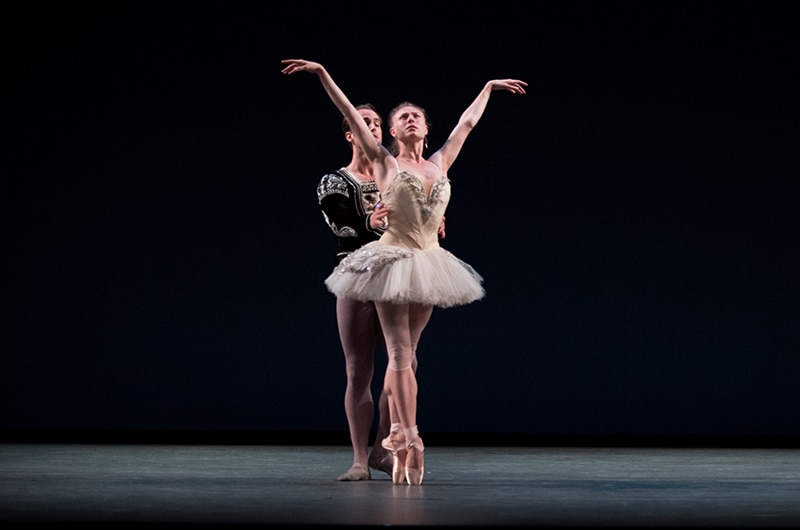 It's time once again to put on your dancing shoes, or better yet ballet slippers, because the 2016 Dance Festival is here. This year's Festival, curated once again by Tyler Angle of the New York City Ballet, will feature dancers from around the country and world. The American Ballet Theatre, Pacific Northwest Ballet, Royal Ballet, Jessica Lang Dance and the Cincinnati and Pennsylvania Ballet companies will all be part of the show. It is certainly a rare treat to have these kinds of performances on our tiny island. Amy Jenness, Head Adult Program Coordinator for the Nantucket Atheneum, says, "…foremost is always the amazing caliber of the dance that comes here for a few days in July. The Nantucket audience will get a thoroughly professional experience as good as any they will see in a big city."
This year's festival has a distinctly contemporary feel, including works by Wayne McGregor, multi-award winning British dance choreographer and Resident Choreographer of the Royal Ballet. Also in appearance will be a masterful piece by choreographer Annabel Lopez Ochoa and two world premiers. Ochoa, half Colombian and half-Belgian, trained at The Royal Ballet Academy in Antwerp and has been with dance companies around Germany and Belgium. The focus of 9th Annual Nantucket Atheneum Dance Festival is on what is happening currently in the world of ballet. Showcasing some of the most talented dancers in the world, this year's program demonstrates that ballet is not a static art form but one that continues to evolve and challenge. The festival kicked off earlier in the week on Tuesday, July 19 at the Dreamland Theater. Filmmaker Kate Duhamel screened some of her works, specifically those with a focus on dance and movement. Duhamel has been writing, directing and producing independent films for 15 years, and has recently focused her work on dance and movement. She was accompanied by one of her subjects, Isabella Boylston, Principal Dancer at American Ballet Theatre. Duhamel and Boylston took time to discuss their collaboration and the influence of dance in film.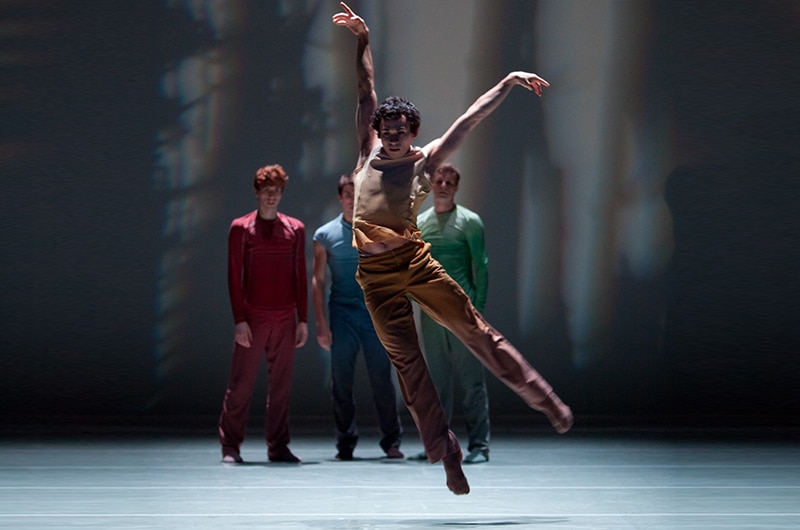 Of the seven choreographers represented in this year's program, three are women: Melissa Barak, Jessica Lang and Annabelle Lopez Ochoa. As Jenness puts it, "In the ballet world this is very unusual. Choreography has been largely the territory of men." Barak hails from Los Angeles and is the founder of Barak Ballet. She danced with New York City Ballet for close to a decade and is currently with Los Angeles Ballet. Since 1999, Lang has created over 90 works for dance companies around the world. She is also a 2015 recipient of the prestigious Bessie Award. On Wednesday, July 20 at 5pm, these talented choreographers talked about their history, vision, and careers at The Great Hall at the Nantucket Atheneum.
If you missed the events on Tuesday and Wednesday, be sure to catch the rest of what the Nantucket Dance Festival has to offer. One of the most popular events of the festival is the "Behind the Curtain" lecture/demonstration. This event gives attendees the opportunity to hear artistic director Tyler Angle discuss the program and see the dancers perform excerpts from the evening's performances. This event will be held on Thursday, July 21 at 4 pm at the Nantucket High School Auditorium.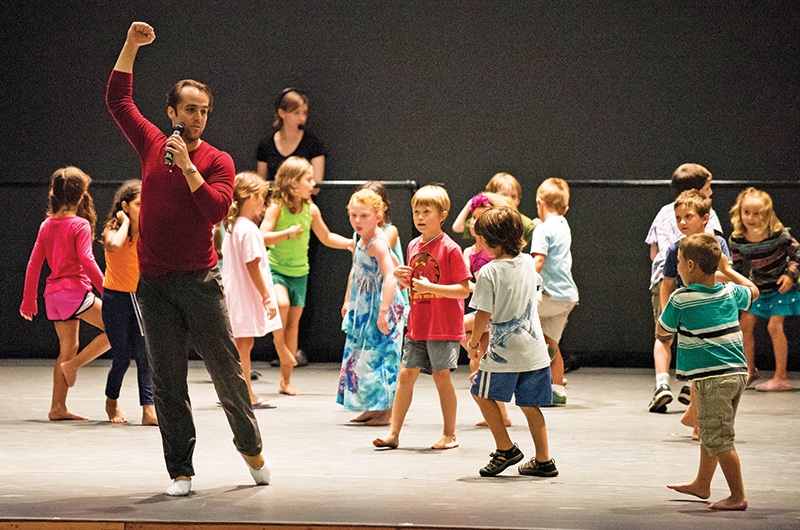 A program catering to students of ballet, specifically those 5 years of age or older with at least 2 years of experience, is the master class. The class will be taught by festival dancers on Wednesday July 20 at 9:30 am and again at 11 am. On Friday, July 22 at 11 am children of all ages and experience are invited to a special interactive program to be held at the Nantucket Boys & Girls Club Gym, located at 61 Sparks Avenue. "The children's program gives kids the chance to move around to music and start to understand the basics of dance; keeping time, moving your body through space, and telling a story without saying a word," adds Jenness.
The festival will culminate in a finale of two nights featuring fantastic performances of dance on Friday, July 22 and Saturday, July 23. The performances will include eight pieces by American and European choreographers, including two new works that will be making their premieres on Nantucket. All of the performances will be backed by live music. Ticket prices range from $45 to $85, with special pricing for senior citizens and children. For more information about the Nantucket Atheneum Dance Festival and to register children for the interactive classes or programs please call 508-221-1110, extension 107, or visit www.nantucketatheneum. org/dancefestival2016.