a reminiscence by Daryl Westbrook
Ahh, 1970… seems so long ago with so many adventures and three children between then and now… the story really begins in 1968, a 'Sconset Girl working as hostess at the Mad Hatter meets Missouri bouy bartending a the Harbor House. Who would expect this summer romance to lead to an "I do" at the Siasconset Chapel in July 1970?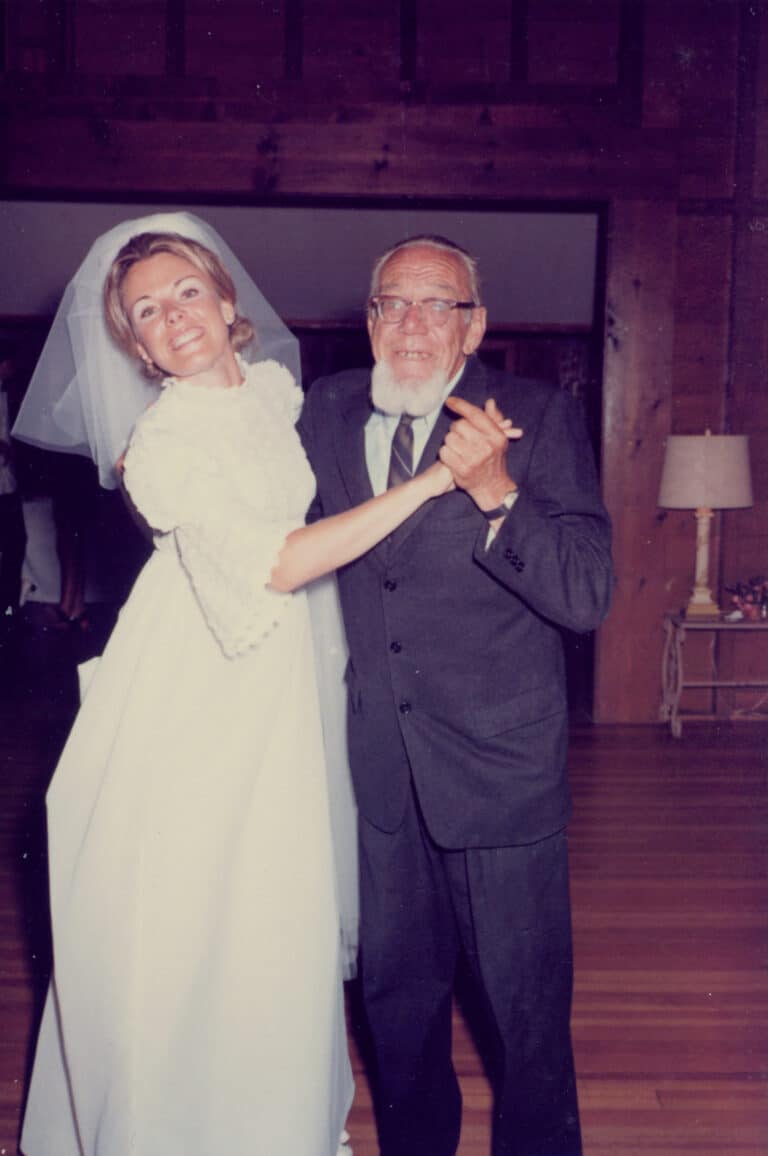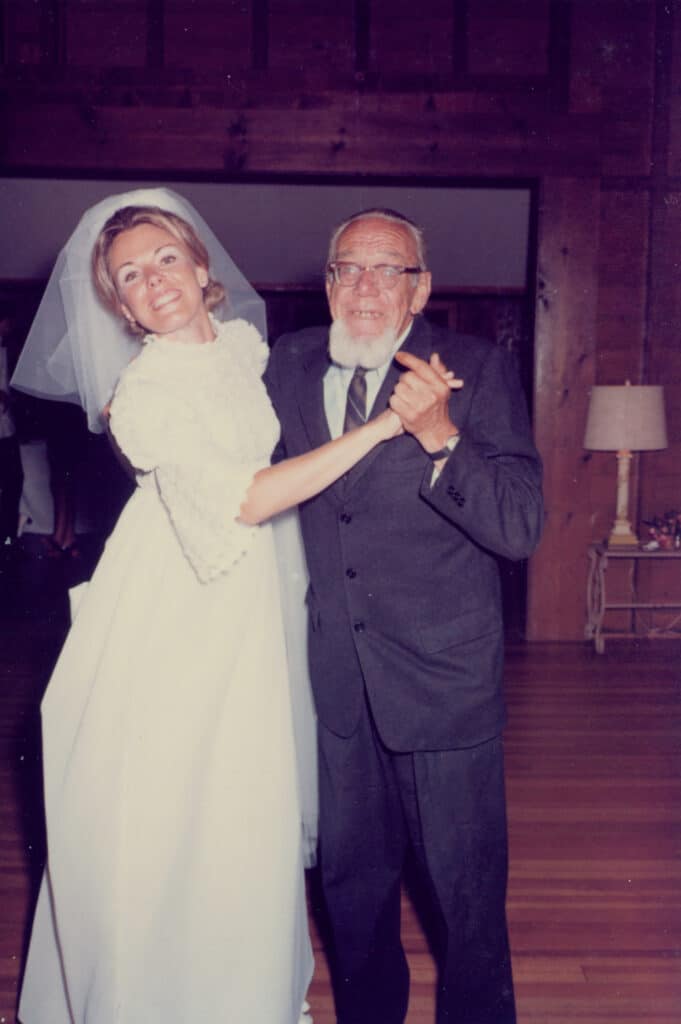 My father, a widower, was thrilled to have the wedding on Nantucket, because most of his friends that he had grown up with summered on-island. We were lucky because both of us had made friends during the previous two years with people who worked and lived on Nantucket in the summer or who vacationed here, so it was a happy medium of guests.
I guess some of the memories are that there were no Flowers on Chestnut creations, so my dad's friend Mary Sarg Murphy cut and arranged all the table flowers. Nantucket Bake Shop had recently opened and a three-tier wedding cake with dividers had to have directions sent from the mainland.
There was the question of leaving the chapel to drive to Sankaty Head Golf Club, and the choices were a taxi, Richard Lewis' "Limo," or a horse and carriage (which was iffy). We had a neighbor who owned a Rolls Royce that he brought specially to the island for the occasion.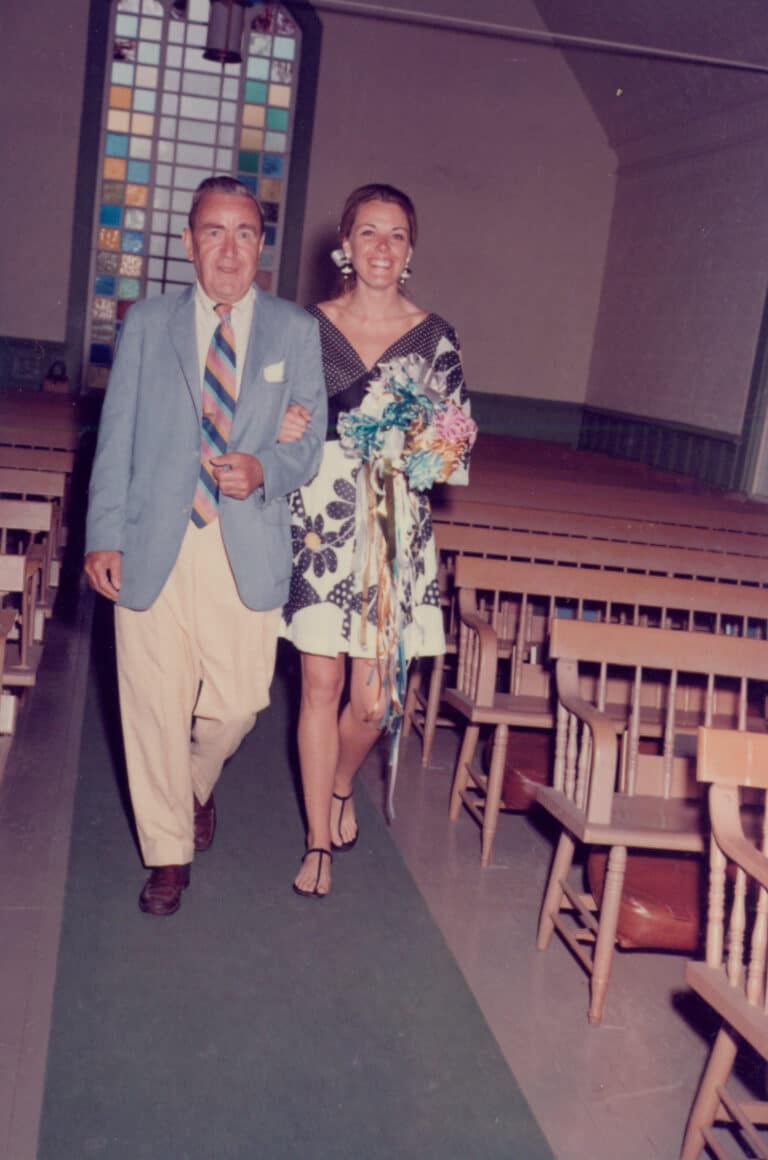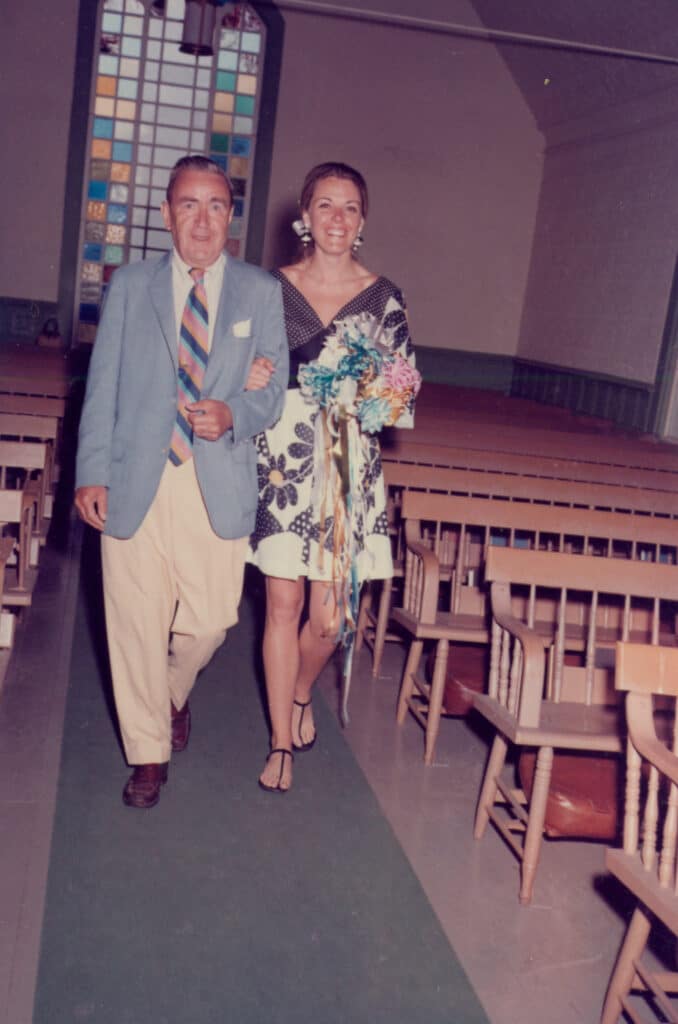 The weather cooperated, and the ceremony and reception went off without serious problems. My mother-in-law's luggage never made it to the island, but hey, it was Nantucket!
One of my husband's favorite bits of memorabilia is the receipt for our wedding night at the Overlook Hotel: we stayed there for their famous pancakes, and the receipt is for $24. Getting married on Nantucket in 1970 did have its perks!
This season is the 50th year for Yesterday's Island/Today's Nantucket. We've seen many changes on the island during the last half-century, and over the years we have made many changes to our publication. As part of our anniversary celebration, we are publishing memories of our island in 1970 that readers have shared with us. If you have a reminiscence of Nantucket in 1970 to share, please email it to us at yi@nantucket.net or give us a call at 508-228-9165.