Down the shell-lined walkway of Old South Wharf, just beyond the sushi restaurant is a shop filled with art and apparel and gifts by island artisans aptly called Made On Nantucket. Nantucket artist and shop owner Kathleen A. Duncombe has been part of the Nantucket art scene—creating, teaching, mentoring— for decades.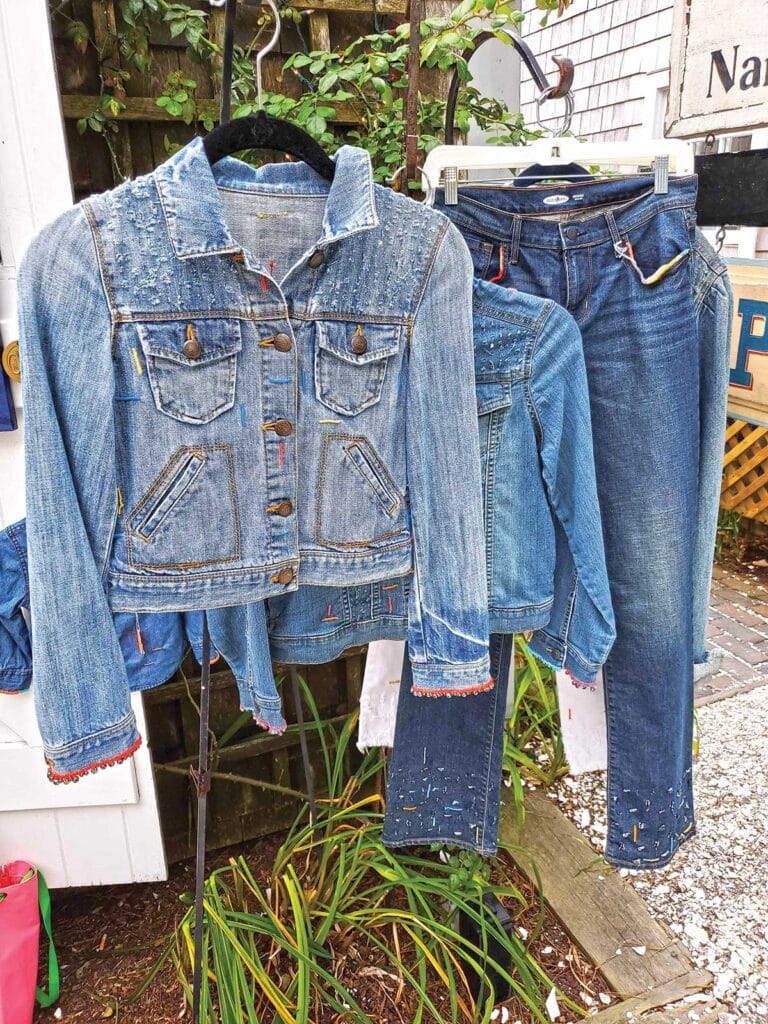 We found Duncombe recently at a table outside her shop under a bright orange umbrella, working on her lastest artistic endeavor: "CAJ" repurposed jeans, skirts, shorts, and jean jackets beautifully embellished with bright embroidery thread, colorful and shimmering beads, and carefully placed distress marks. She spends days on each piece, using her design talents to create just the right look.
Customers are loving her work, "people are bringing in their favorite jeans and jean jackets for me to embellish… my work is graphic, not pictoral—no flowers, no birds—you can choose the thread colors and the beads you like and how much of the piece you want embellished," Kathleen explained.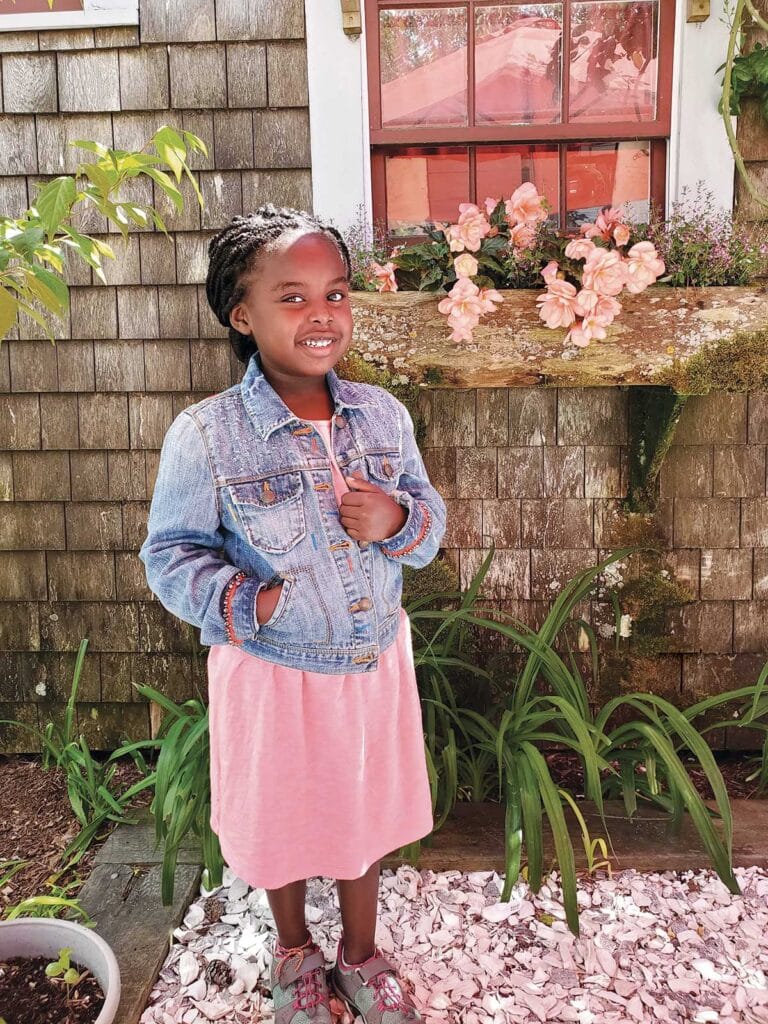 Because they are hand-done, each CAJ piece is one-of-a-kind, and the selection is ever-changing. Currently she has white, dark wash, and light wash, and a few children's sizes along with adult sizes.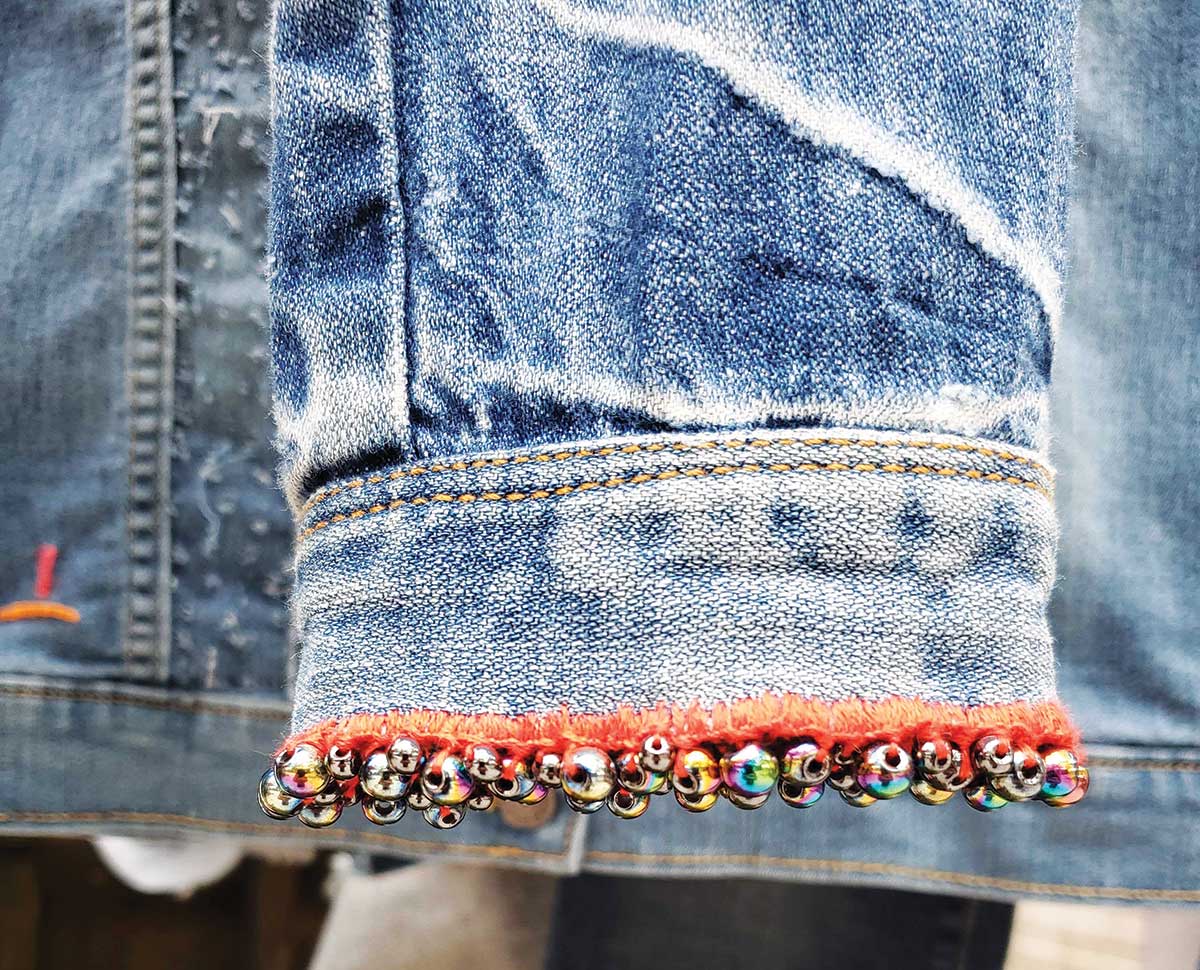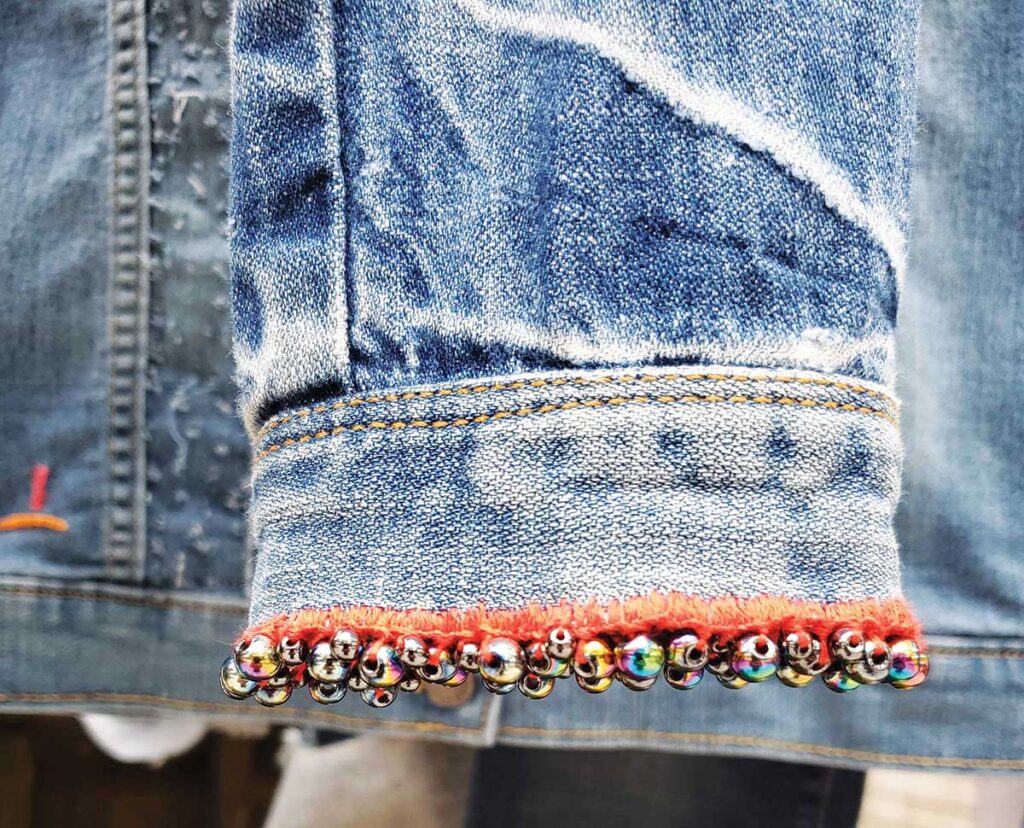 Her CAJs pair wonderfully well with Duncombe's Neck Candy scarves. "I mix different yarns to get the effect: it's all about the texture and the color." Soft and bright, the scarves are onesize- fits-all. A twist in the design allows you to pull the scarf over your head as a hood when the weather turns chilly.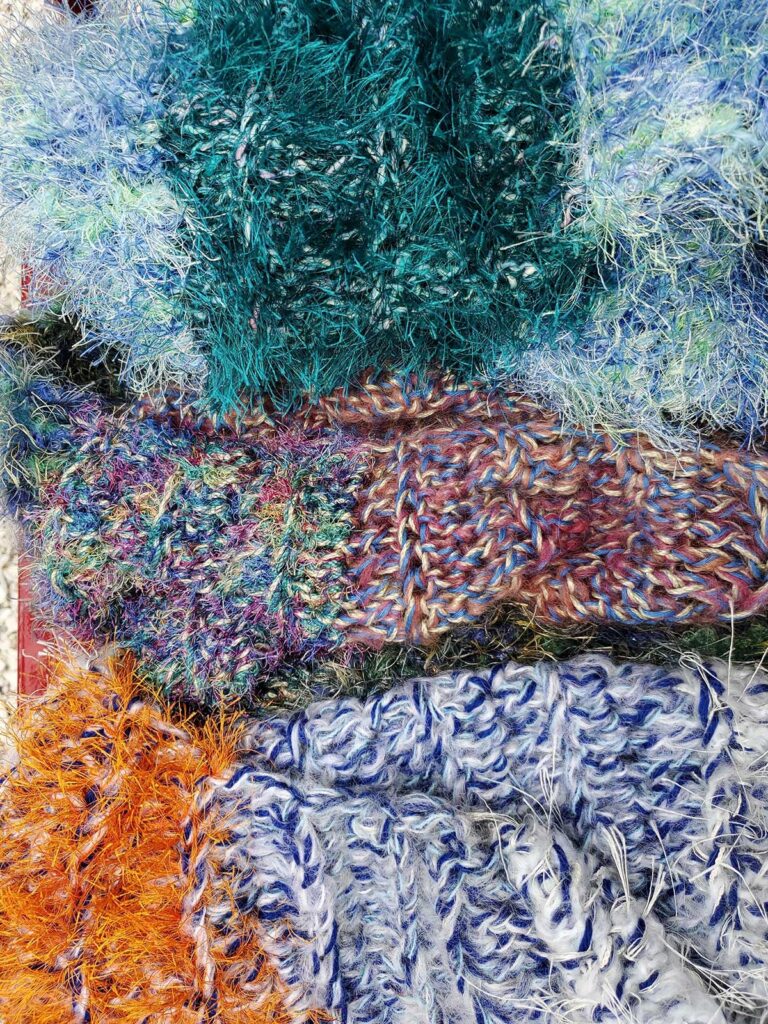 In addition to her CAJ designs and her Neck Candy, Made On Nantucket is the downtown retailer for shawls and heirloom weaving by islander Karin Sheppard. Kathleen also sells beautiful bangles, rings, and earrings that she made in sterling silver and gold using the lost-wax casting method, and she has a stunning collection of Bakelite jewelry, barware, and kitchenware—some extraordinary and rare that collectors love.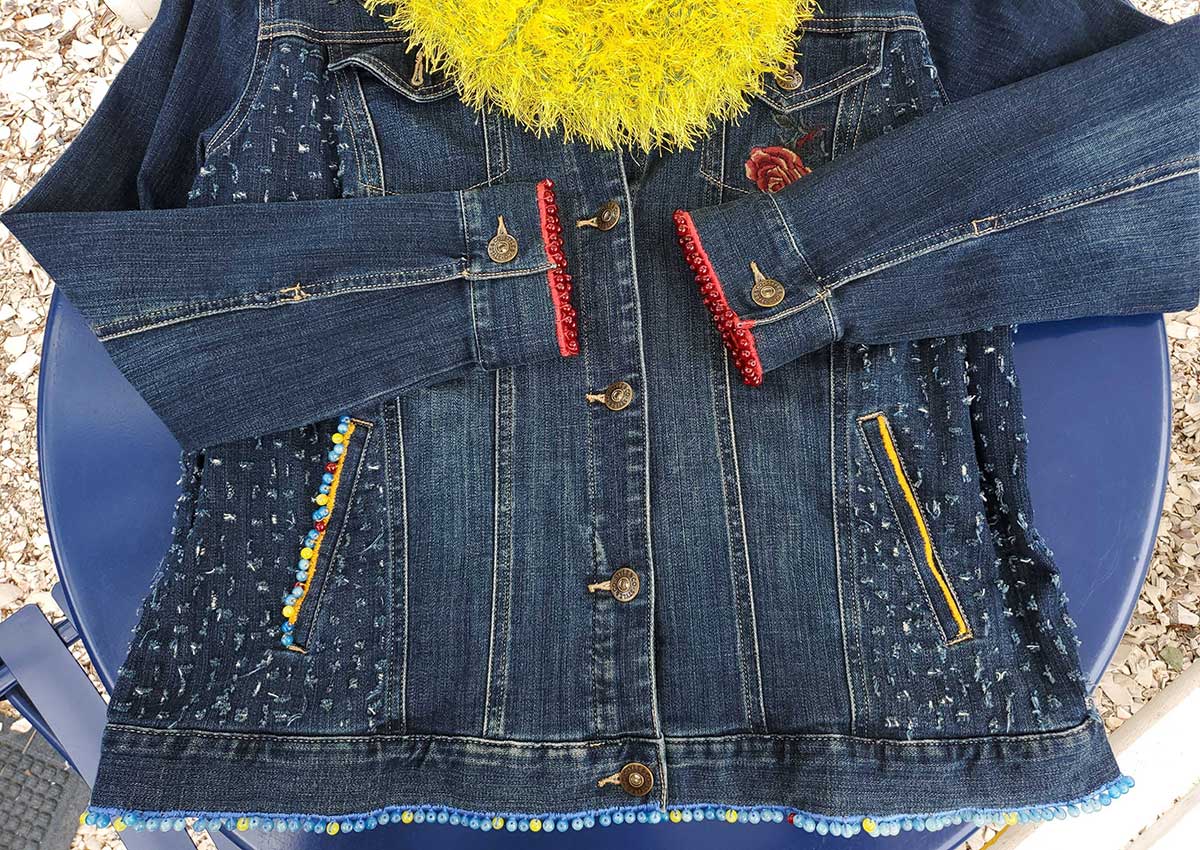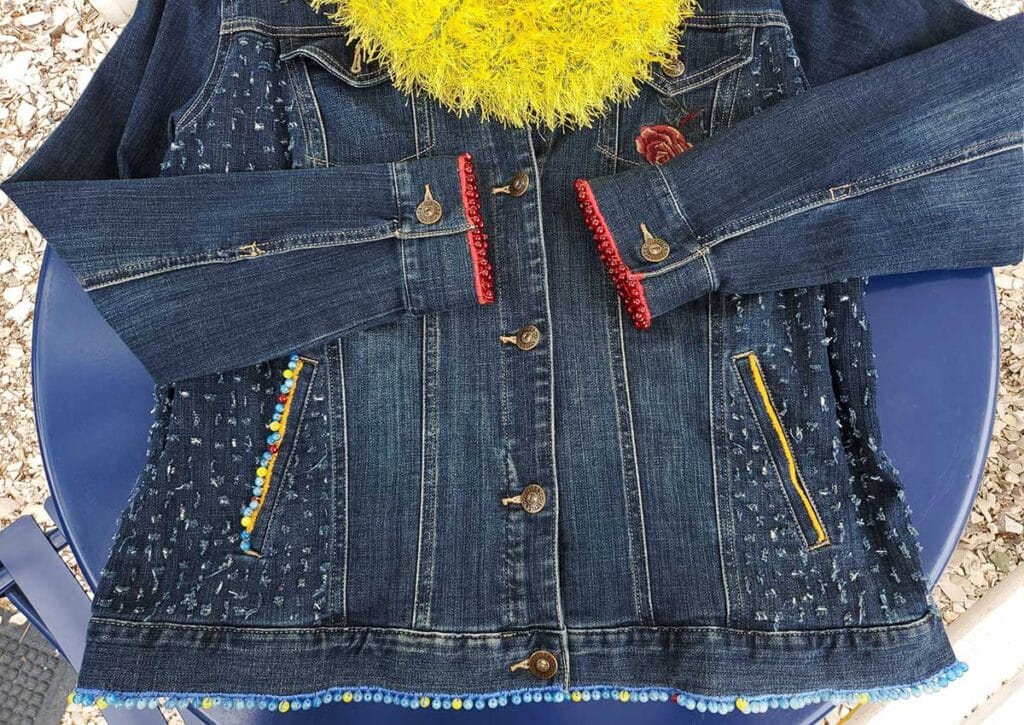 You'll discover these unique finds at Made On Nantucket, 20 Old Wharf, open most days from noon to 5pm and by appointment, call 508-228-0110.