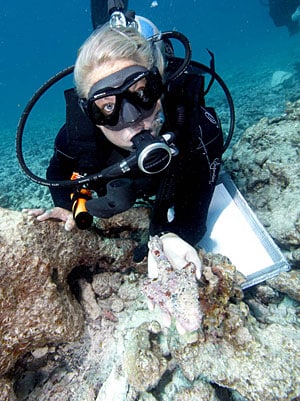 The Nantucket Historical Association announces the world premiere of Lost on a Reef: an exhibition of artifacts retrieved from the 1823 Nantucket whaleship, Two Brothers, in collaboration with the National Oceanic and Atmospheric Administration (NOAA). This exhibition is in the NHA's Whaling Museum, 13 Broad Street and may be viewed during regular museum hours.
Lost on a Reef presents rare treasures recovered by maritime archaeologists at the wreck of the site of Two Brothers on French Frigate Shoals in the Hawaiian Islands. The exhibition highlights findings, photography, and artifacts from nearly two years of research by maritime archaeologists. Dr. Kelly Gleason served as the project's lead marine archaeologist.
"We are thrilled to host the world premiere of artifacts from the wreck site of the Nantucket whaleship Two Brothers," says Ben Simons, Robyn and John Davis Chief Curator at the NHA. "We have worked closely with Dr. Kelly Gleason and her colleagues at NOAA from the early days of discovery to the past year in which ongoing conservation work has been conducted on select artifacts from the site. We are very honored as the home port of the ill-fated Two Brothers and the home town of the tragic figure of Captain George Pollard Jr. that NOAA has chosen the Nantucket Whaling Museum to host this premiere. It feels very much as if the Two Brothers has finally come home."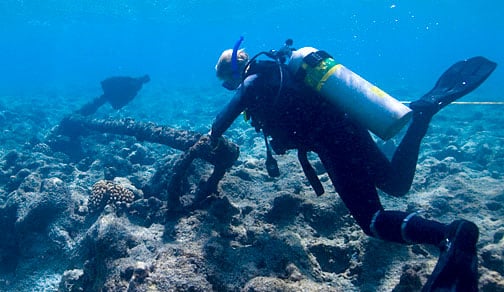 In 2008, researchers from NOAA discovered the remains of a whaleship in the waters of Papahnaumokuakea Marine National Monument in the northwest Hawaiian islands. In February 2011, NOAA's Office of National Marine Sanctuaries formally identified the wreck as the Two Brothers.