The annual Nantucket Comedy Festival, which brings top comedic talent to Nantucket Island opens this Thursday, July 13 at 7 pm with Ladies of Laughter, featuring nationally headlining female comedians, including Maureen Langan, Christine Hurley, Erin Jackson, Erin Maguire. This event is for ladies and gentlemen, so make it a date night or bring your friends. Don't miss this rousing night of comedy with these very funny women.
As a major fundraiser for Stand Up & Learn—a year-round comedy education program for kids that teaches them life lessons through comedy—children are always a part of the festival. This year, SUL Kids who have been working throughout the year to "find their funny," will perform on the White Heron Theatre stage Friday, July 14 at 5 pm in a free show for all ages. Later that evening, at 7 pm in The Dreamland, the Friday Night Comedy All-Stars will leave adults laughing. This year this event features some of the top favorite comedians from past festivals: Steven Wright, Adam Ferrara, Jack Gallagher, Jimmy Dunn, Ken Rogerson, and Simon Fraser.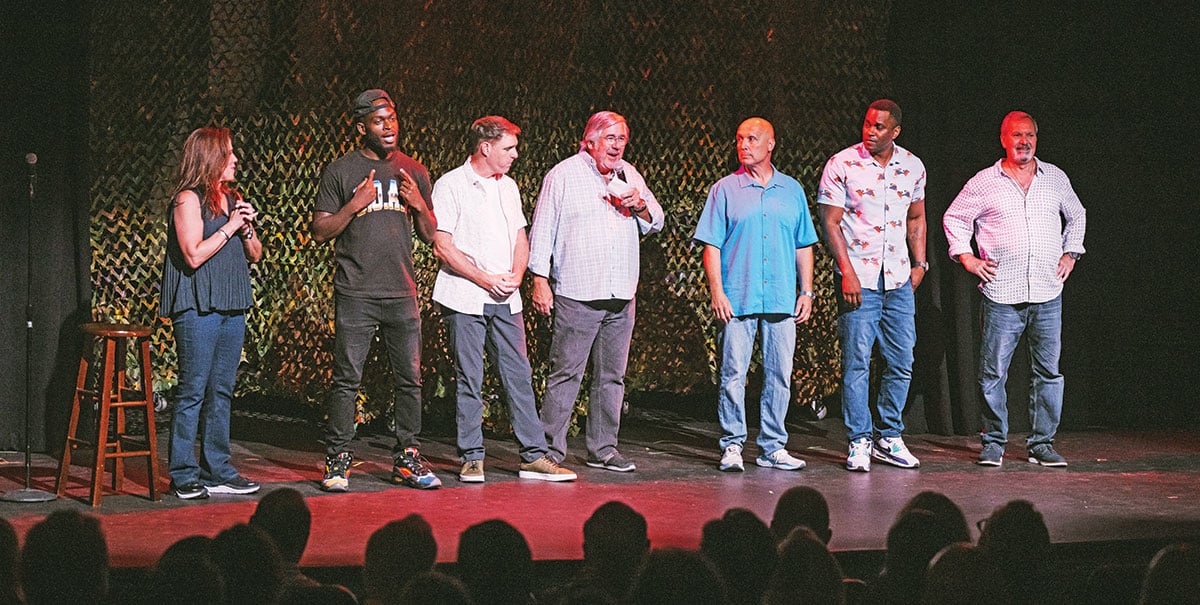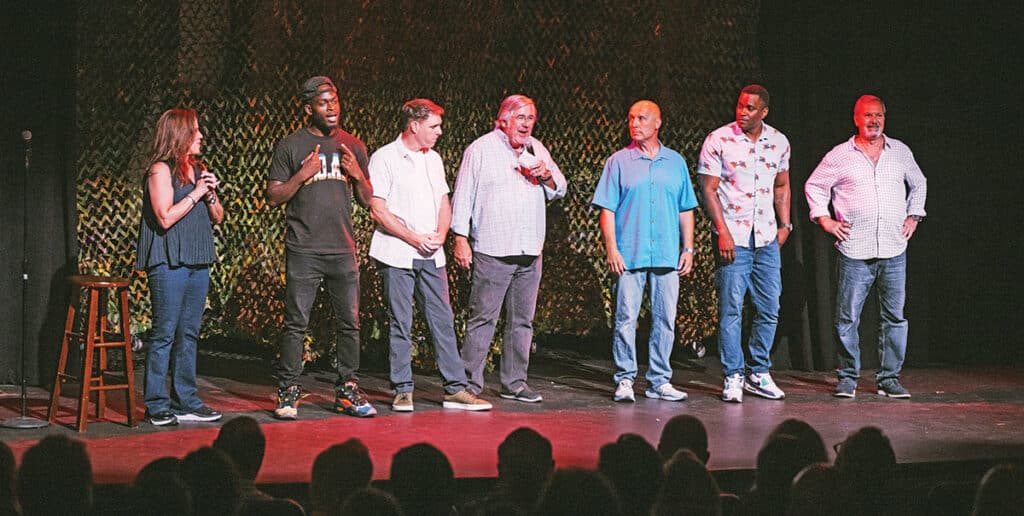 Comedians from Boston and New York face off in the final "smackdown" event of the 2023 Nantucket Comedy Festival this Saturday, July 15 at 7 pm. Emmy Award Winner Bob Ley from ESPN will once again officiate and keep the game (relatively) clean as these comics swing for the fences. Beantown comics Corey Rodrigues, Erin Maguire, Graig Murphy, Jared Freid will be up against Big Apple team of Charles McBee, Adam Ferrara, Maureen Langan, Michael Somerville.
Nantucket Comedy Festival shows sell out, so if you are not a Patron Pass holder, get your tickets now at NantucketComedy.com.