by Cara Godlesky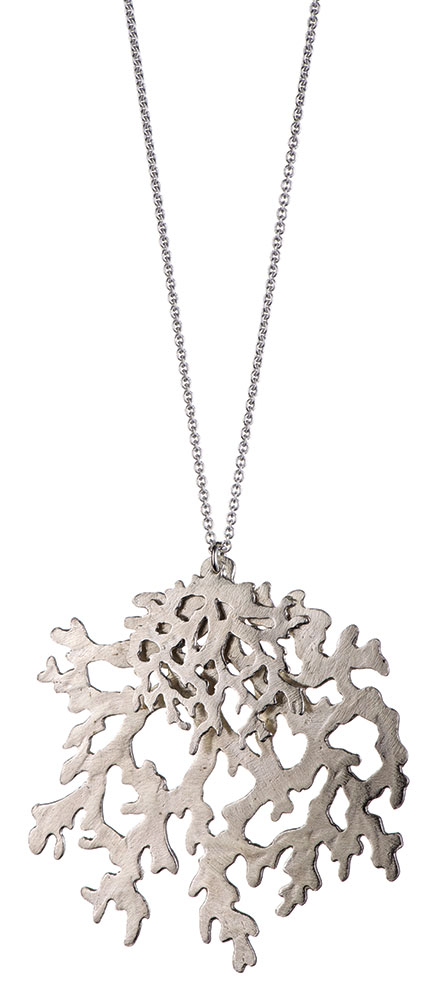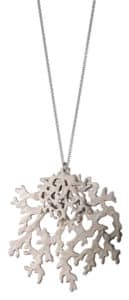 For those who want something one-of-a-kind, Jessica Hicks Jewelry is the place to shop. Since 2007, Jessica Hicks is a jewelry store with a style that offers more than the preppy and nautical themes often found on Nantucket. Instead, the store proudly showcases jewelry with a unique style.
Designer Jessica Hicks explained her jewelry as "It's got a little bit of classic element and you can wear it forever and it will always stand out…and it's got a little bit of edge to it. Some pieces are… sophisticated and different than the mainstream jewelry that you usually see. It's not on trend. I don't want to be trendy. I want to be different."
The store features only products handcrafted by Jessica Hicks. She creates rings, necklaces, bracelets and earrings using top quality materials, such as gold, raw diamonds, Swarovski crystals and semiprecious gemstones.
Hicks uses interesting processes in her work, including oxidizing silver, the act of cutting the metals called fabrication, and stone setting. Her work has slight abstract style that is often inspired by the patterns found in the world around us.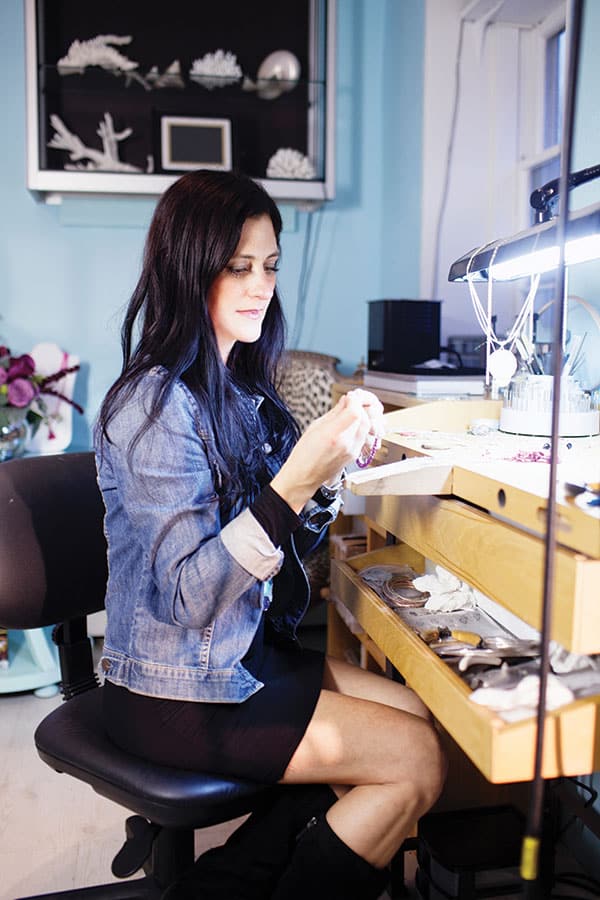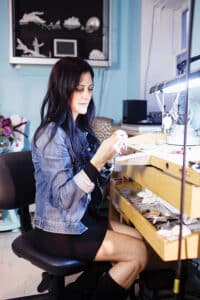 "It's about different shapes, patterns in nature. Everything I see turns into some kind image in my head as to how can I translate that into a piece of jewelry. And I challenge myself into doing just that," said Hicks.
Many pieces of jewelry in the shop have a nature theme. There are necklaces with the shapes of a shell on them, earrings designed after butterfly wings, and other pieces with stars and moons. Hicks also has an "erosion collection," where the outside metal on the jewelry looks as though it has been worn away by the pounding surf.
Jessica Hicks is also known for her popular Lorraine Collection. This collection's notable features are the small holes pierced from the metal of the jewelry. These tiny holes can sometimes create an abstract look of bubbles in the ocean or an enticing geometric pattern. You'll find these tiny signature holes on most of Hicks' pieces—sometimes hidden on the back other times displayed on the front.
Hicks is in her third decade of jewelry making and loves the creative process. She doesn't sketch out anything before she makes a piece. She feels it in her hands and lets them do the work. For Hicks, her shop is more than just a business— it is her passion. "There's a certain energy that goes into making my designs that certain people feel and when they wear it, they connect with it and I like that," said Hicks. When asked which piece of jewelry was her favorite, she replied that she couldn't choose just one: "they are like my babies."
Hicks hopes to move into making more one-of-a-kind pieces with precious stones and metals. However, she says she will always offer her Lorraine Collection along with a few other classics.
Hicks says she hopes people realize that her customers realize they are taking home a piece of Nantucket when they purchase one of her pieces. Her jewelry is inspired by the island and created by someone who is local. "When they are buying from a local business, someone who lives here year round, they are buying into the community, for us to make a living and survive here, keep the island running," said Hicks. "Everything is made with my hands, with love, with my materials, my creative experience for over 30 years."
For your own piece of Nantucket jewelry, visit Jessica Hicks at 2 Union Street, right off of Main. You can also order at JessicaHicks.com and through her Instagram account @jessicahicksjewelry.