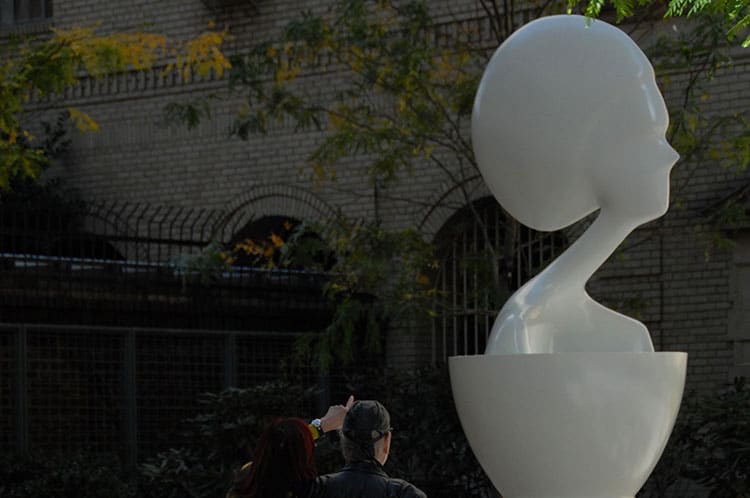 Widely collected sculptor, painter, and musician David Hostetler has had  a "break out" year for 2013.  He's moved in a new direction with his painting. Using his paper patterns that mark the outline on the log of his wood carvings, he painted his largest oil to date: 71"h x 74"w, an abstraction of many of his sculptural forms. Two other smaller canvases are also a part of this series.
Hostetler's largest public sculpture, IKON, was unveiled in in New York City, located in front of The Sheffield, a 500 unit luxury residential building at 322 West 57th St. between 8th and 9th Avenue. IKON is a 13-foot tall bronze piece in all white featuring the classic Hostetler hallmarks: pure, clean head form, elongated neck, and curved back.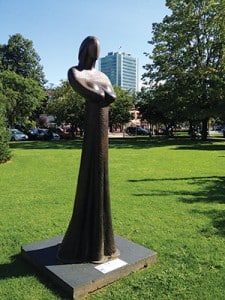 Additionally, the City of Stamford has borrowed four monumental scaled bronzes for their Art in Public Places Program. The sculptures are situated downtown for the summer and fall of 2013. As if these feats weren't enough, Hostetler's Semaphore III was chosen for an outdoor sculpture show in Hilton Head, South Carolina and will be on display from September through December of 2013.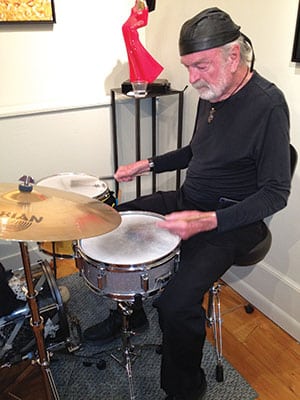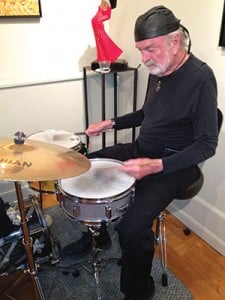 Hostetler's artistic talent extends beyond the physical and reaches into the musical. Hostetler brings his Club Dave to Nantucket, gathering Matt Hutchinson (keyboard), Nigel Goss (bass) to play jazz at his home and gallery. Occasionally guest musicians make appearances, such as Howard Bloom and Charlie Descalino on sax, and vocalist Danica Connors. Catch the band this Friday, August 23, for live jazz at Hostetler Gallery, 42 Centre St., 8:30-10:30 p.m.