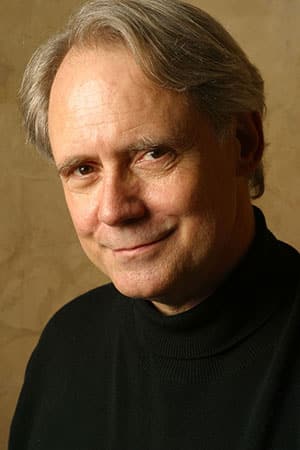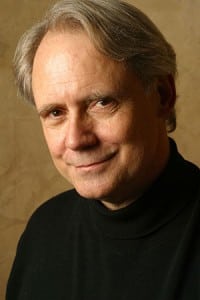 Concert goers on Nantucket will get the chance to hear J. Reilly Lewis, an acclaimed classical keyboard player and renowned interpreter of Johann Sebastian Bach, when he leads the second annual "Nantucket Baroque" concert on Wednesday, August 6, in St. Paul's Episcopal Church.
The candlelit concert also features an unusual combination of two double-manual harpsichords playing a concerto by Johann Ludwig Krebs (1713-1780) featuring Lewis along with Ann Colgrove, an accomplished harpsichordist and musical director at St. Paul's. Soprano Jessica Goodeneough Heuser and cellist Mollie Glazer, both of Nantucket, join the concert of music created during the baroque era, from around 1600-1750.
Dr. Lewis is recognized internationally as an accomplished keyboard artist and conductor, as well as a leading specialist of baroque music, particularly the music of J.S. Bach. A native of Washington, DC, Dr. Lewis performs regularly in his home city, as well as for national and international audiences. He has been the featured organ soloist with the National Symphony Orchestra, has presented numerous solo organ recitals, and has performed the complete Bach Goldberg Variations in recital on numerous occasions in the United States and abroad. This will be his first trip to Nantucket.
A graduate of Oberlin College and The Juilliard School of Music, Lewis founded the Washington Bach Consort in 1977. In 1985 he was selected as the music director of the Cathedral Choral Society, the resident symphonic chorus of the Washington National Cathedral.
Co-sponsored by St. Paul's and Nantucket Arts Council, the "Nantucket Baroque" concert returns after its debut last year during the arts council's annual Nantucket Arts Festival. The event reunites Colgrove, Heuser and Glazer, who played the concert last year, and features St. Paul's recently restored and enlarged Hutchings-Votey pipe organ. Additional pipes and new instrumental stops have "transformed" St. Paul's instrument into "a destination organ," said Colgrove, "one worthy of drawing an accomplished musician like Lewis.
"It's sound is now 'electric' and astounding," added Colgrove about the organ's expanded capabilities.
Representing St. Paul's and Nantucket Arts Council respectively, Colgrove and Reggie Levine, a member of St. Paul's and former longtime president of the arts council, said they intend the annual event to become the "signature concert" of an annual festival on Nantucket devoted to baroque music and culture. "The baroque era left us with a vast library of music," said Levine, who suggested that a "serious" yearly festival might feature architecture, history and literature in addition to music.
This year's twilight concert will be performed by candlelight in the atmospheric and historic St. Paul's, which was built in 1904 and features Tiffany Studios stained glass windows, considered by many art historians to be among the best art glass ever produced.
Tickets to the 6 p.m. concert are $25 general admission and $20 for Nantucket Arts Council members. Students are admitted free with a student ID. For more information about the concert, visit www.nantucketartscouncil.org.