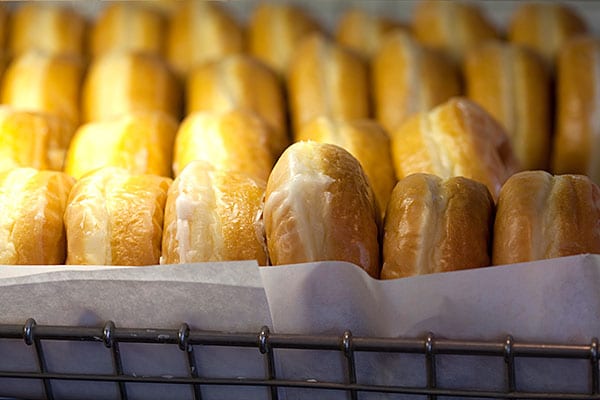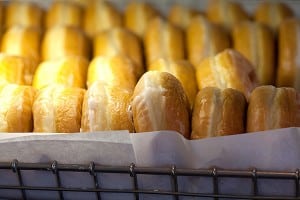 The long winter without the freshly baked donuts, chocolately Magees, tender macaroons, and Bake Shop Portuguese bread is almost over!  After more than 3 decades on Orange Street, The Nantucket Bake Shop is all set to reopen for the 2013 season on Friday, April 26 in a new location at 17-1/2 Old South Road, just beyond the Rotary.
Owners Jay and Magee Detmer will be welcoming patrons starting at 6:30 am with hot coffee, freshly baked breads, cookies, scones and tarts, and their famous donuts: glazed, chocolate, jelly-filled, toasted cocoanut, and Boston Cream!
This weekend is the perfect time to pick up your Nantucket Bake Shop loyalty cards. The Bread Buddies card gives you a free loaf after you purchase ten; their Cookie Monster Card gives you a free dozen after you buy ten dozen; and their Let Them Eat Cake card gets you your sixth decorated cake free.  Start them all with goodies for this weekend's Daffodil Festival picnics!