Our Fifth installment of insider tips is an assortment of our staff favorites: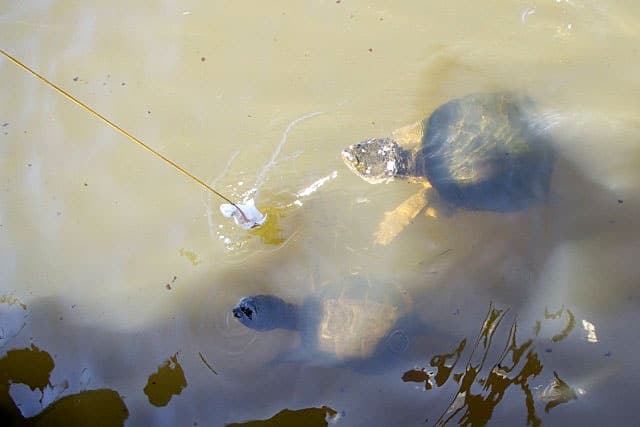 Turtle-ing
This one is especially great for kids – or kids at heart like us and maybe you, too. Go to the dock at North Head Long Pond with some raw chicken drumsticks. Affix the joint bone tightly to the end of a strong string and dip it into the water, leaving your toes OUT!! Keep it in the water until a turtle comes along and bites it! You can pull it up out of the water and take a good look without hurting the creature! It is important to have a string that is strong enough to withstand the weight of a turtle, and some of them can get pretty hefty! Fishing line definitely won't be strong enough. Try something that is made of fibers, not plastics, and is several ply in thickness. Take everything with you that you bring, and DO NOT leave any strings in the water when you leave. Otherwise the creatures that live in the pond can become entangled. Also, remember that turtle-ing is just for fun, and you can't keep or eat any of Nantucket's turtles. However, if you do want to catch something that you can eat, go crabbing! Complete regulations and permit information can be obtained by calling the Marine & Coastal Resources Departmentat (508) 228-7261.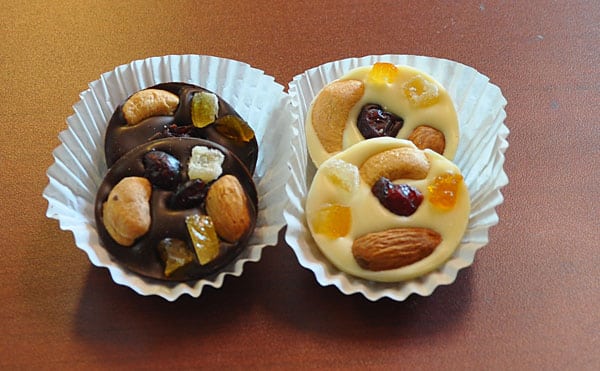 Sweet Treats
We love chocolate, and one of our all-time favorite truffles is the Cranberry Cheesecake Truffle created by the artisan chocolatiers at Sweet Inspirationsand made fresh in their shop at 26 Centre Street. Last week we discovered another favorite in this shop full of temptations: their Fancy Fruit & Nut Medallions. These thick discs of Belgian chocolate—dark or milk or white—are studded with almonds and cashews and jewels of dried cranberries, crystallized ginger, and dried apricot. They're healthy as well as tasty…at least that is what we tell ourselves as we bit into the luscious morsels. These also make pretty hospitality gifts, so if you're lucky enough to have friends who live on Nantucket and have offered you a room, a box of Fancy Fruit & Nut Medallions from Sweet Inspirations is a delicious way to say "thank-you."
Sunsets & the Night Sky
No matter what time of year it is, Nantucket has incredible sunsets. One of our staffers and her boyfriend love to bring their dog to a secret spot with beach chairs, a bottle of wine, and a blanket
to stay warm while watching the sun set into the horizon. She says that if it's a cloudless evening and you stay long enough, the view of the stars in the night sky is equally as amazing! If you love stargazing on a more serious level, you can join the professional astronomers at the Maria Mitchell Association during one of their their stargazing nights at Loines Observatory. For dates and times of stargazing nights this week, check the calendar of events in this paper. For upcoming nights visit www.mmo.org or call MMA at 508-228-9198.