Our Third installment of insider tips is an assortment of our staff favorites: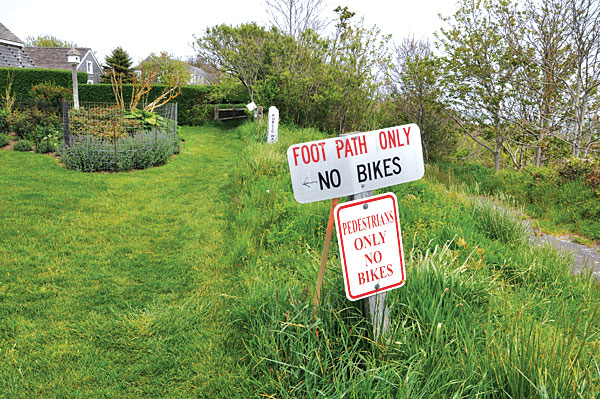 Sconset Bluff Walk —
This is an unadvertised public way that leads walkers right through the manicured back yards of a row of stately 'Sconset homes. On one side, pedestrians get an "insider's view" of gorgeous homes; on the other, there are magestic views of Siasconset Beach, dramatic staircases down the bluff (those are private, stay off of them), and the Atlantic Ocean beyond. The Bluff Walk begins at the end of Front Street in 'Sconset where you'll see two signs that read FOOT PATH ONLY, NO BIKES and PEDESTRIANS ONLY, NO BIKES (so do not attempt this with a bike!). The sign appears to refer to a steep paved trail heading downward to the right, but the path you want to follow is the less traveled one to the left, marked a bit further on by a stone post engraved with Public Way. A helpful citizen as scrawled an arrow on the first signs that points the way. Erosion has taken its toll along the 'Sconset Bluff, so the path is shorter than you might remember if you've traveled it in the past. For more about this hidden island treasure, read Robert P. Barsanti'sarticle in this issue.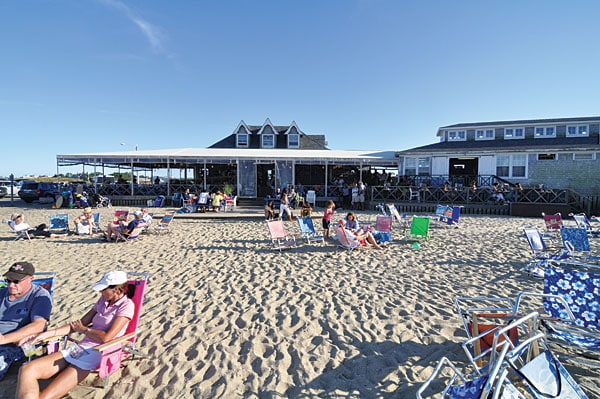 Cocktails at Jetties Beach
Having a drink with friends after work is a great way to end a summer day. A favorite is The Jetties, where you can sit on the deck and admire the views while listening to live music, or grab your drink
and head to the beach chairs to put your toes in the sand while the sun sinks into the horizon. Plus, there is plenty of parking so you don't have to worry about driving in circles looking for a space.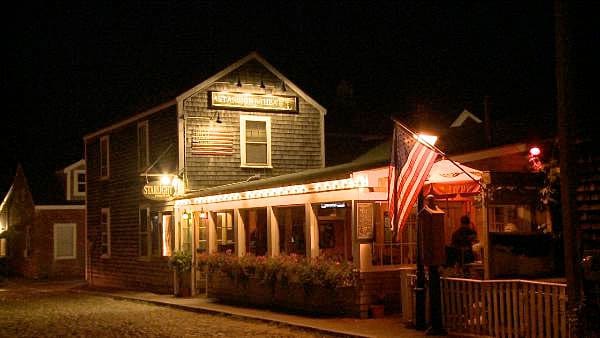 Steak Burger at Starlight Theatre & Café
We recommend you stop in to this café and movie house tucked away on North Union Street (just off Main Street) for one of their Steak Burgers: it's big, juicy, flavorful, and you can order it with salad instead of fries. At just $10, it's reasonably priced for Nantucket! We hear their Turkey Burger, cast-iron grilled with cranberry mayo, is just as good. Sit in their cozy dining room or outside on their patio shaded by an arbor filled with fragrant grapes and listen to live music. Starlight has a good selection
of beers, and you can take your beverage into the theatre while you watch the latest film. If you go to the Starlight for dinner, you get first dibs on a movie ticket.